Wootton Table Tennis Christmas Graded Competition REPORT PHOTOS
Wins for Roy Vethanayagam, Ed Lush and Kiarash Shaddel
On December 7th 2018, the Wootton and Dry Sandford Community Centre hosted a Christmas table tennis competition which attracted a good number of entrants from the local community and the Oxford League, including three players who competed in the recent Oxford top players competition in late November.
The competitors were split into three grades (A, B and C) and the competition was played in Round Robin format with promotion half way through to spice up the competition. The starting arrangements of players in the grades were:
• Grade A: Pierre-Olivier Colard, Lewis Waddup, Kiarash Shaddel
• Grade B: Ed Lush, Dom Juiwong, Farshad Shaddel
• Grade C: Roy Vethanayagam, Callum McDonnell, David Fishman, Mike Pickett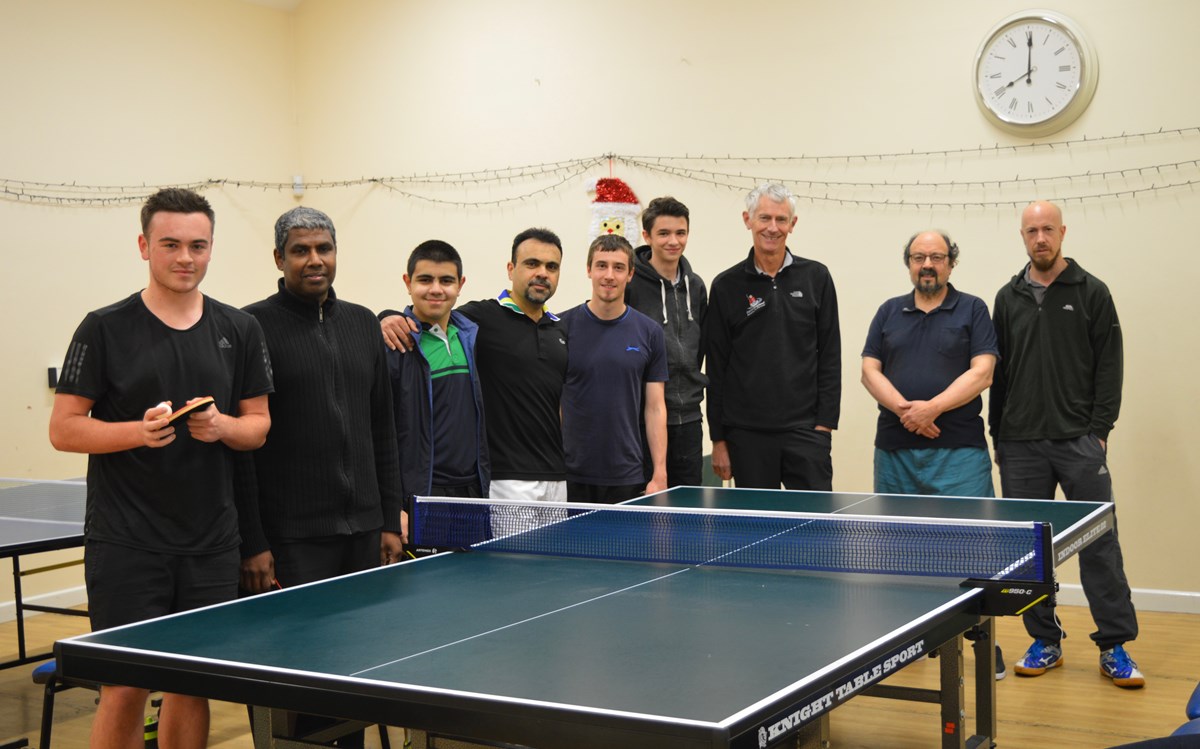 The first match in Grade A was a showdown between the tenacious defending of Lewis and the all-out attacking style of Pierre-Olivier. Lewis took the first game before Pierre-Olivier recovered to win 3-1. Then Pierre-Olivier and Kiarash faced off and were neck-and neck all the way with Kiarash just coming through at 11-9 in the deciding 5th game. After this thriller, Kiarash defeated Lewis 3-0 in a match which was much closer than the scoreline suggests. This signalled the end of the first round of matches in Grade A.
The most protracted grade by far was Grade B. The group kicked off with Ed defeating Farshad 3-1 in a topsy-turvy match, which swung one way then the next. Ed then followed this up with a 3-0 victory over Dom Juiwong and thus won promotion to Grade A for the next round. But the most exciting match was the final match of the round as Dom came through 3-2 against Farshad in a hard fought match, markedly contrasting the difference between pace and control from deep.
Grade C was made up almost exclusively of local table tennis players and the closely-fought matches were testament to how well they know one another. This grade was won by Roy, who won his three matches in straight games and hence secured promotion to Grade B for the second round. Mike came out of a trio of close matches between Mike, Callum and David to finish second, with David third and Callum fourth.
In the second round, Ed continued his great form, taking a game off Pierre-Olivier and holding off a come-back from Lewis (who was at a disadvantage all through the competition due to a lack of space to go back and utilise his vicious chops) to win 3-2. With fatigue setting in, he had a tough start against Kiarash before suddenly recovering with some fine shot making and opportunism to give Kiarash an almighty scare before Kiarash snuck through 3-1. Meanwhile, Roy took on Farshad and Dom, pushing Farshad over three close games and taking a game off Dom; a great performance overall.
This signalled the end of the competition with the final standings as follows:
Grade A:
• Winner: Kiarash Shaddel
• Runner-up: Pierre-Olivier Colard
Grade B:
• Winner: Ed Lush
• Runner-up: Dom Juiwong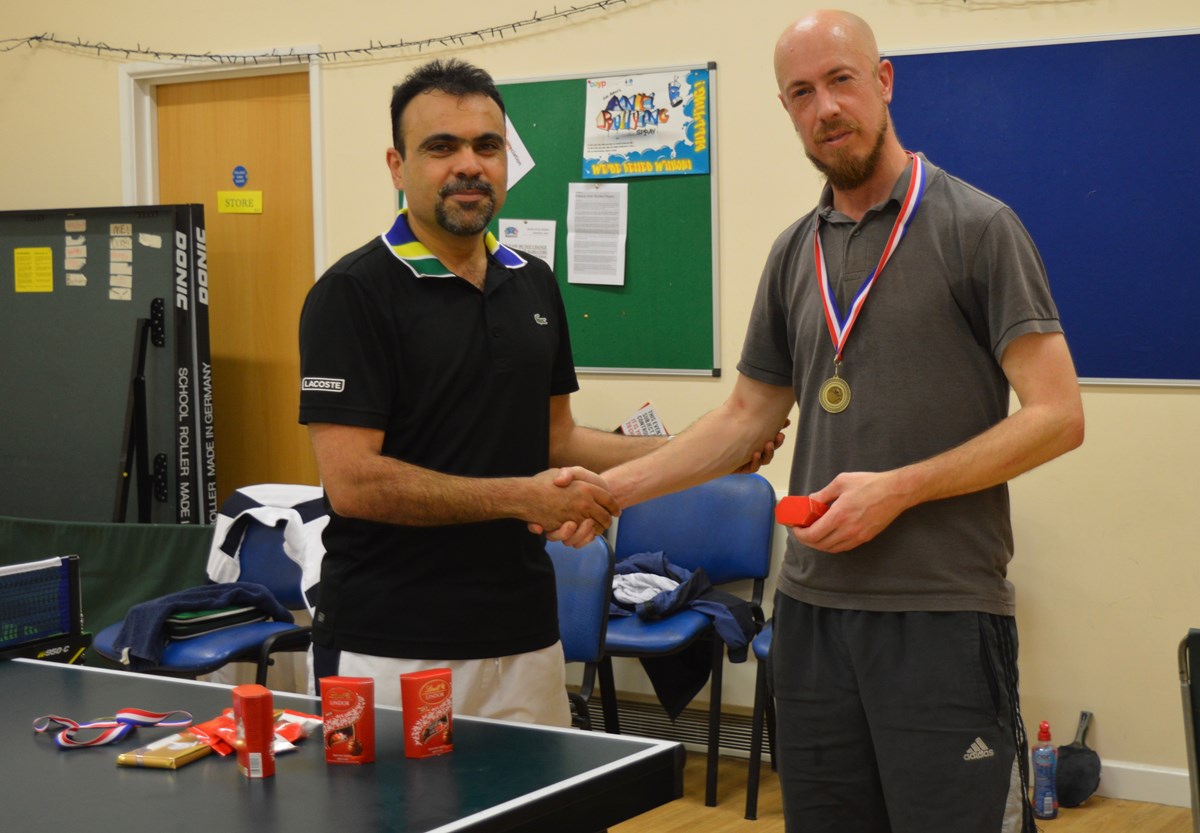 Grade C:
• Winner: Roy Vethanayagam
• Runner-up: Mike Pickett
• Most Improved Player: Callum McDonnell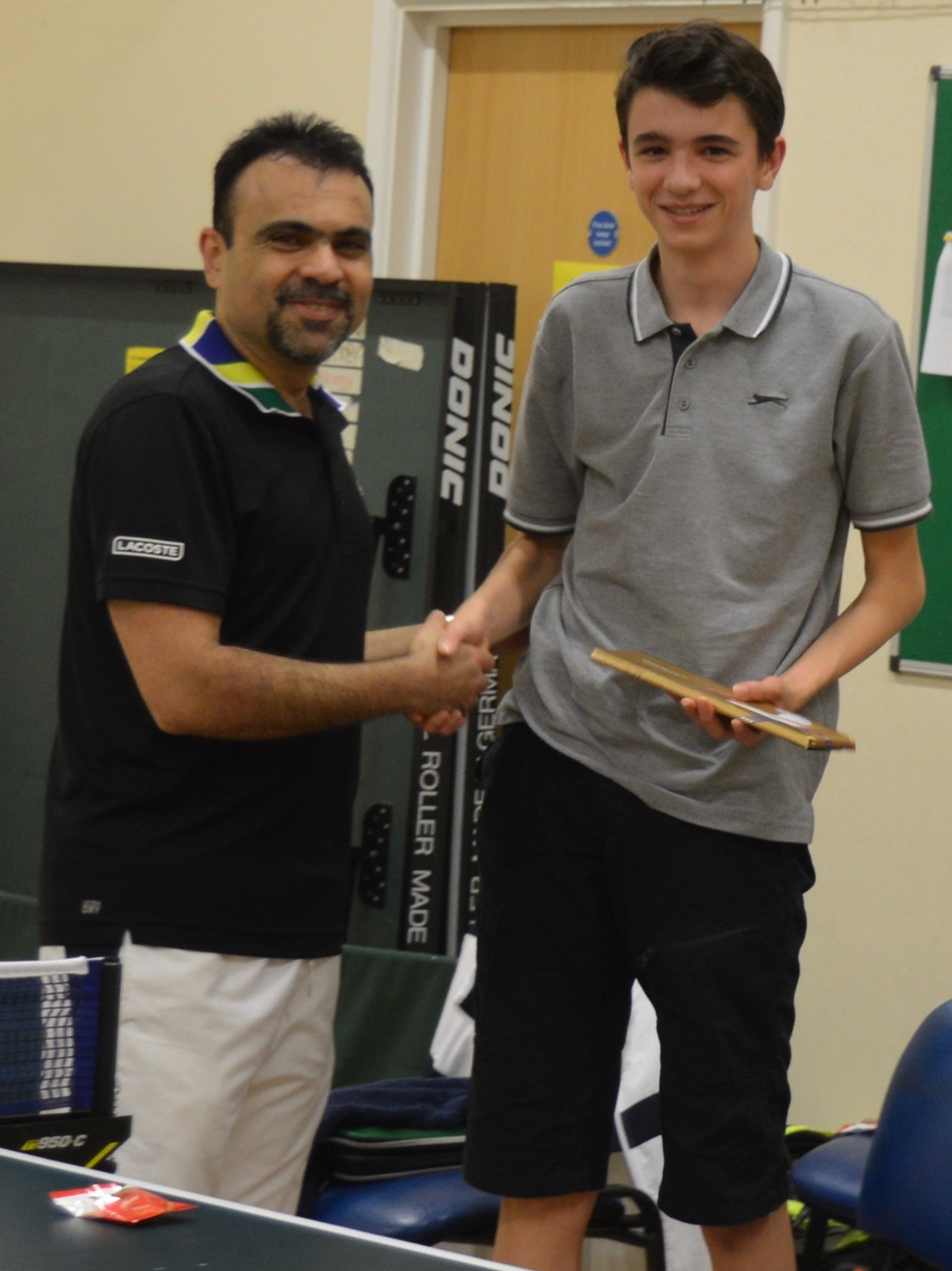 • Best Sportsman: Pierre-Olivier Colard
Thank you to all participants for turning up on time and for taking part with great spirit and skill in this festive time of year. We look forward to future competitions.
Merry Christmas and a Happy New Year to all!
Farshad & Kiarash
Author:
John Birkin
via Oxford Table Tennis League
Article Published:
Last Updated: