Regional Qualifiers March 18th
Ethan Morgan and Todd Stanmore flew the flag for Oxfordshire
at the South Regional Qualifiers, played at Cippenham on Sunday, 18 March. This event brings together the best Cadets, Under 13s and Under 11s in Berkshire, Buckinghamshire, Hampshire, Oxfordshire and the Isle of Wight. In each age group the top two players qualify to represent the South team against the nine other English regions in the Inter-Regional Championships at RAF Cosford, Wolverhampton in May.
In the Cadet event, Todd suffered a surprise defeat at the hands of William Fricker (Bucks), also losing to Felix Thomis (Berks), but won all his other matches, including a tight 3-1 victory over Pranav Gudipati (Bucks), which left him in 3rd position overall.
Ethan Morgan has improved greatly this season and was not out of place in this high quality field, finishing 7th/10 overall. His best performances came against Jamie Barlow (Berks), losing 8-11 in the 5th, and against Pranav, where he needed just one more point to take a 2-1 lead. This was a step up for Ethan, who has a fine forehand hit around which his game could be developed even further.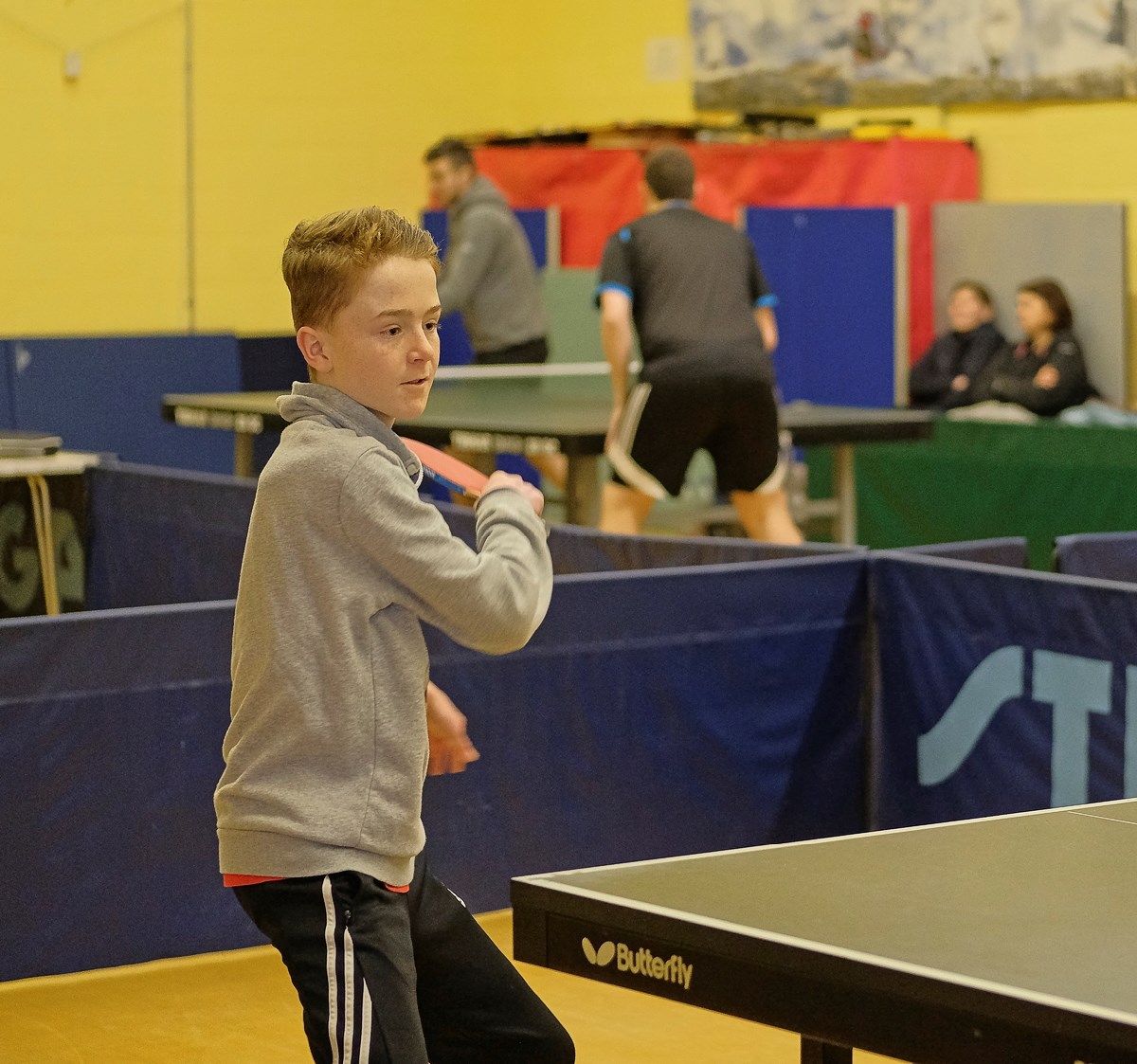 Ethan Morgan playing for Banbury in the County Inter-League event
Todd and Felix (England ranked 7th and 4th) were the stand-out players in the Under 13 event. I don't recall either of them losing a game to anyone else. Felix beat Todd 11-8, 11-9, 12-10 to take first place, with Todd 2nd. At the Inter-Regional Finals players may compete in only one age category, so these two will form the South team in Under 13 Boys.
Author:
John Birkin
via Oxford Table Tennis League
Article Published:
Last Updated: