NCL and Burton Uxbridge Two Star Results
MCS newcomers make their mark
The Oxford Cadet teams went to Cippenham for the third Sunday of National Cadet League (South) matches on March 11th with several players missing and replacements brought in. Much depends on getting players into the right division and on this occasion it was the newcomers who lit up the day in Division 4. The newly recruited Magdalen College School trio of Edmund Fry, Zain Ali and Hugh Mortimer, drafted into the D team , made an immediate impact, scoring 3-3, 6-0 and 5-1 against various Chiltern teams to leave themselves needing a 4-2 win over Hillingdon B in order to gain promotion. Alas, it was not to be, but all three players made a tremendous fight of it, producing their finest efforts of the day in losing 1-5: Zain was our one winner here, but both Edmund and Hugh lost very close five setters. It was a great experience for these three debutants to find themselves able to compete so tenaciously at this level.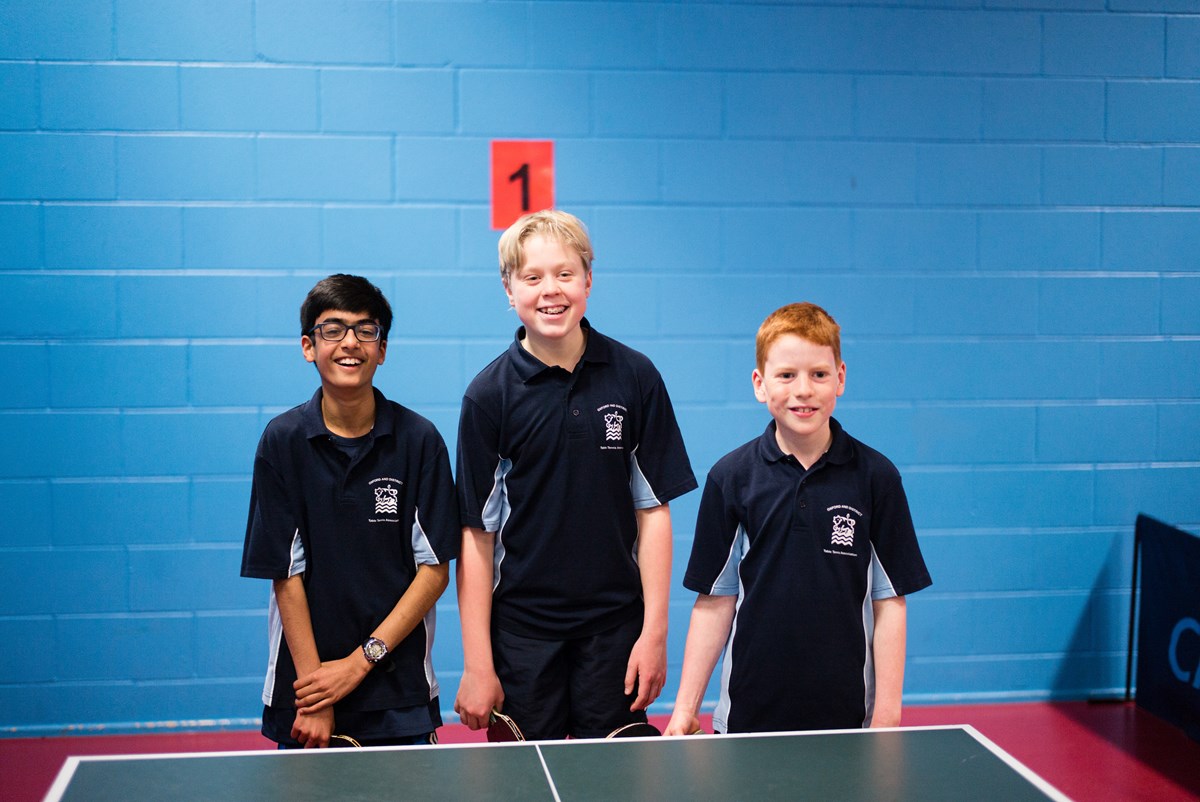 Zain Ali, Hugh Mortimer and Edmund Fry made their debut for Oxford in the National Cadet League, winning 6/8, 4/8 and 5/8 respectively.
The A team trio of Bertie Anstis, Toby Dow and Cooper Whitford had a tough time of it in Division 1, losing all four matches: the 7 wins they managed to muster were insufficient to stave off relegation. In Division 2 Adam Jenner found himself promoted from Division 4 and made a good fist of it, backing up Ethan Morgan and Pelin Karabulut, who pulled off some excellent wins to leave the B team tying for 2nd position. On the day they certainly played as well as the A team. The C team struggled, with Tom Williams, David Brice and Miles Davis again hanging on miraculously to their Division 3 status: they would be happier in Division 4, but so far have battled to pick up the few wins to keep them safe – on this occasion an early 4-2 victory over Cippenham B was crucial. In fact David Brice was engaged in the penultimate match of the whole event and it was his last ditch victory at 11-9 in the 5th against a Hillingdon A player that staved off relegation on countback over Cippenham B.
Next time round (March 25th) there will be 5 matches to play and I hope to have the missing players back so as to pack each team with 4 players, thereby including all those who have contested NCL this season for a final fling.
Meanwhile TODD STANMORE was in action at the Burton Uxbridge Two Star
losing to Callum McRae (Durham) 1-3 in the Cadet Quarter-Finals, but WINNING the Under 13 event with victories over Joe Hunter (Middlesex) in the Semi-Final and Nathaniel Saunders (Warwicks) in the Final. This was a fine performance, hanging on to his 7th place ranking by beating the 14th and 13th ranked Under 13s for the loss of just one game.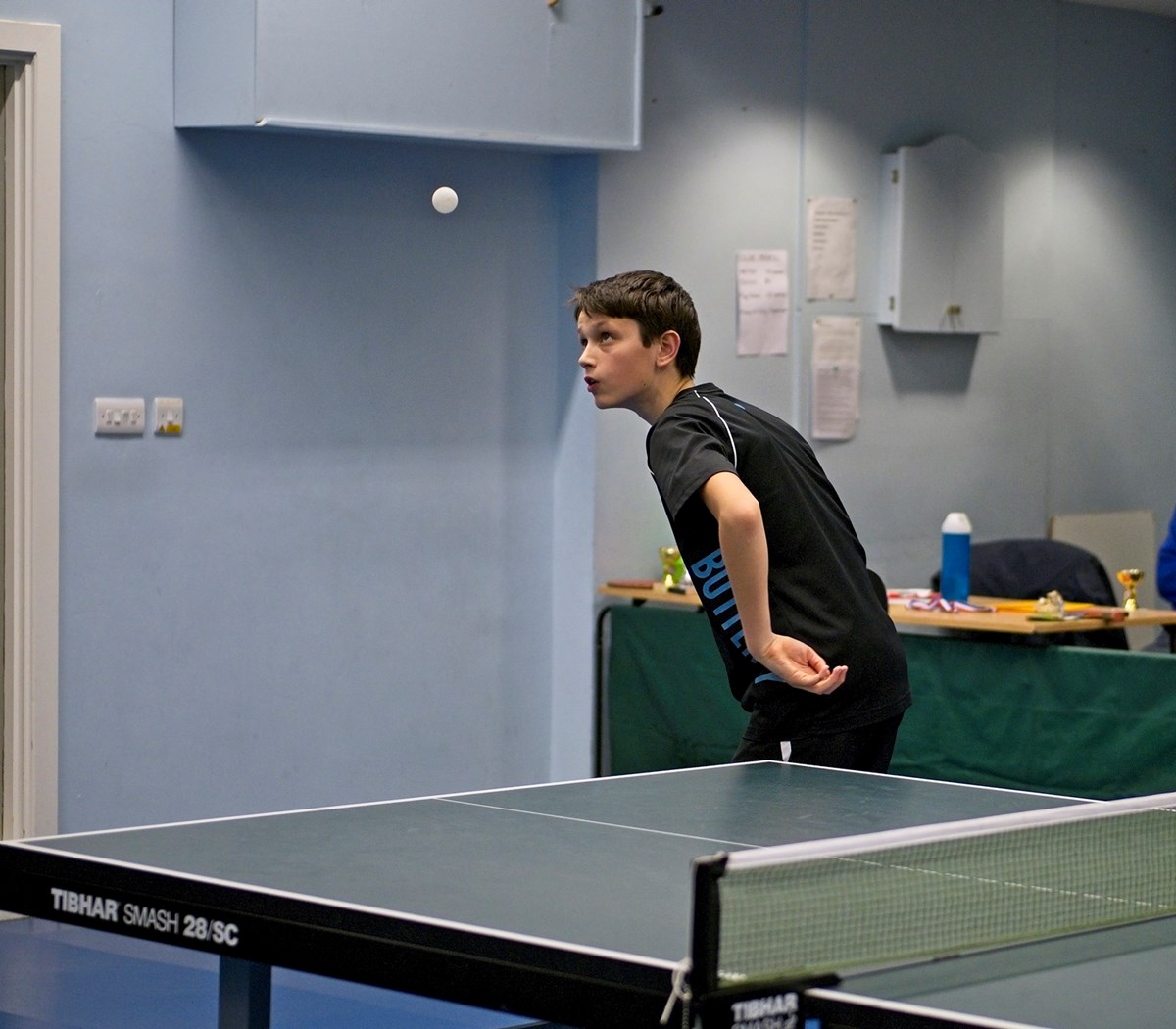 Todd Stanmore holds on to his very high ranking
Author:
John Birkin
via Oxford Table Tennis League
Article Published:
Last Updated: