Divisionals Results and Photos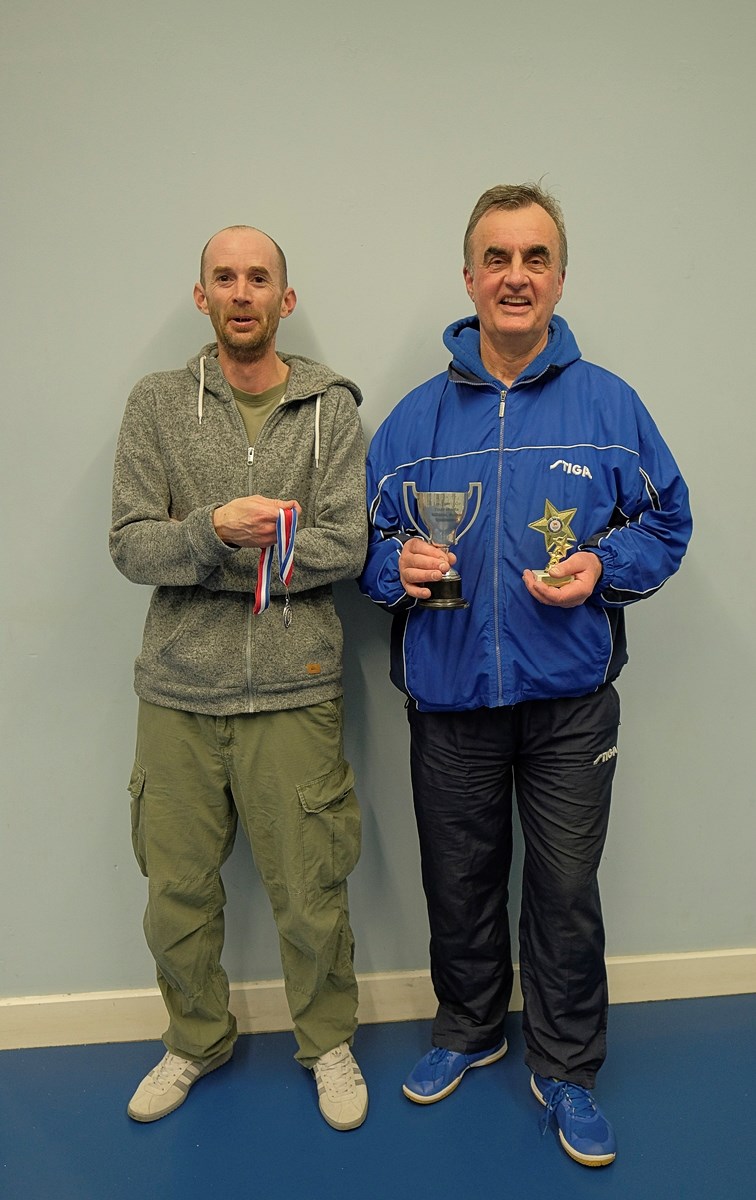 Karl Bushell (Kidlington Forum) retained the Hewitt Cup, beating Dave Ralls (Bicester) in the final, 11-6, 11-6, 11-13, 11-9. In the semis Dave had beaten Ian Mead (British Rail) 11-6, 11-6, 11-9, while Karl had overcome club-mate Fraser Harris 11-1, 11-3, 7-11, 11-6.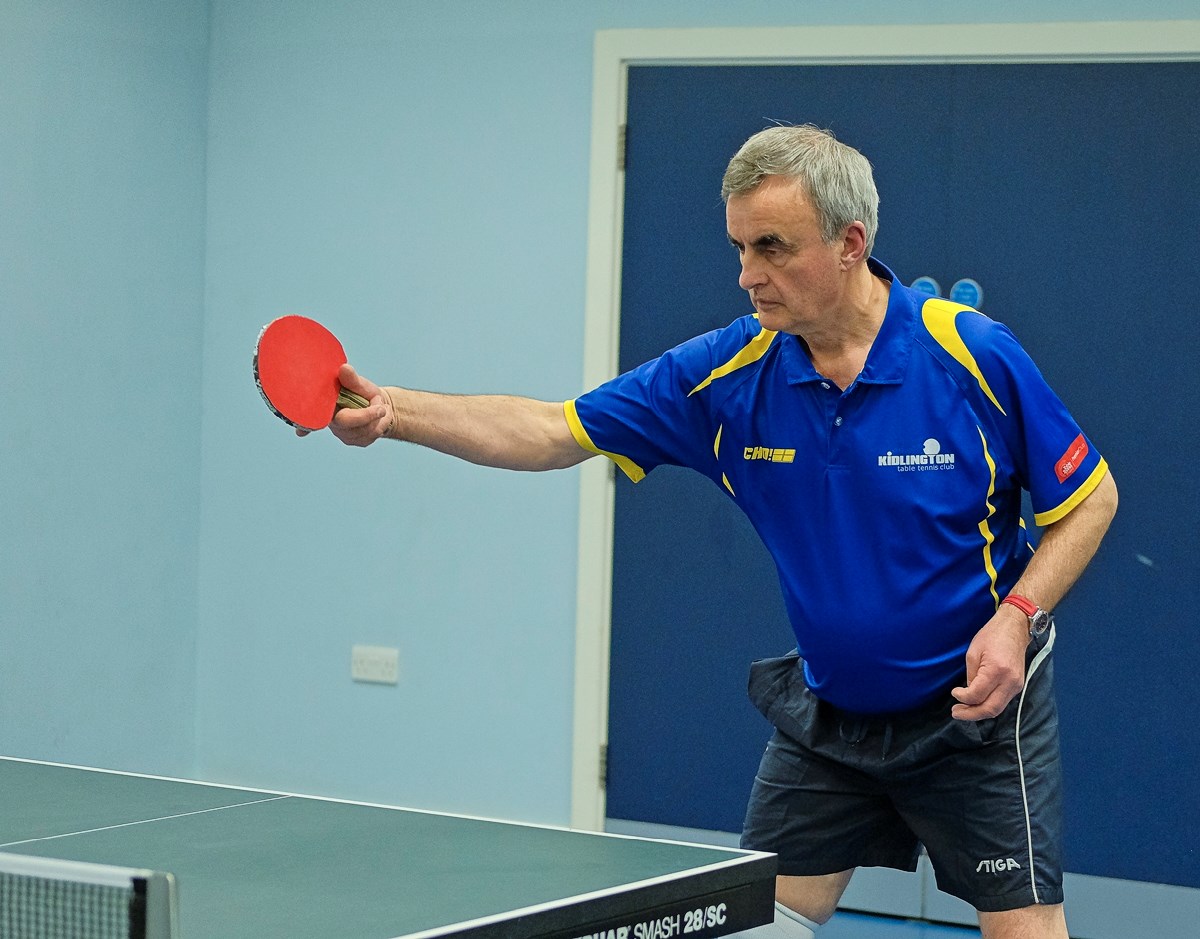 Karl Bushell in action in the Oxford Divisionals, fresh from a remarkable victory over Darren Griffin (Gloucs), England's 2nd ranked over 50, in a County Veterans match, winning 14-12 in the 5th.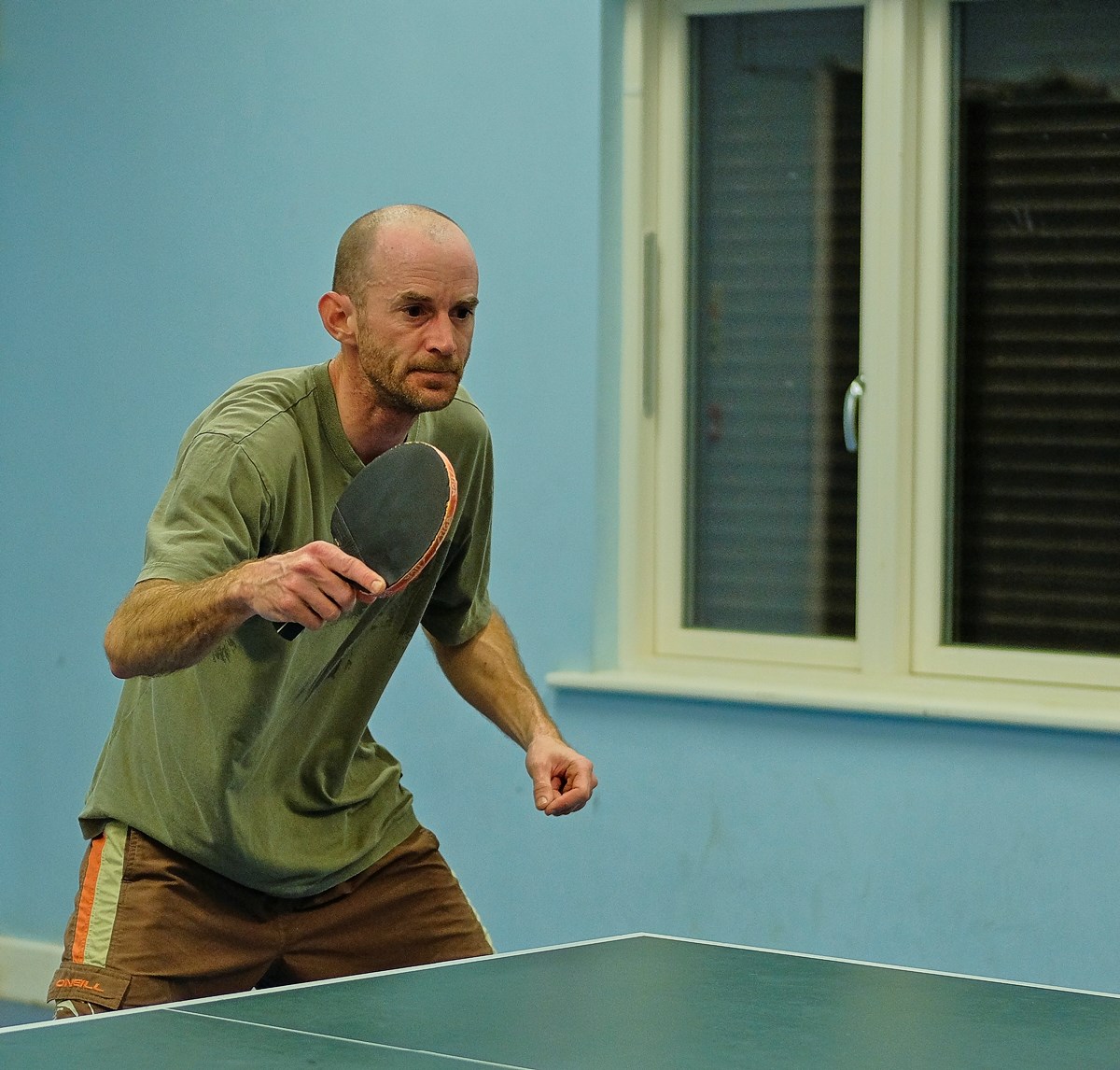 Dave Ralls (Bicester) has had an excellent season and was part of the Oxford B team which won the County Inter-League event.
Ian Mead, about to unleash his fearsome top-spin. He was involved in a triple tie in his group, in which the unlucky loser on games countback was Ross Henderson, who had beaten Fraser Harris 11-9 in the 5th.
James Speedy (Vikings) won the Div 2 Final, beating Pichitpong Juiwong (also Vikings) 11-8, 11-9, 8-11, 13-11.
Pichitpong (Dom) Juiwong won his semi-final against Jamie McNeil (Forum) 11-6, 7-11, 11-8, 11-9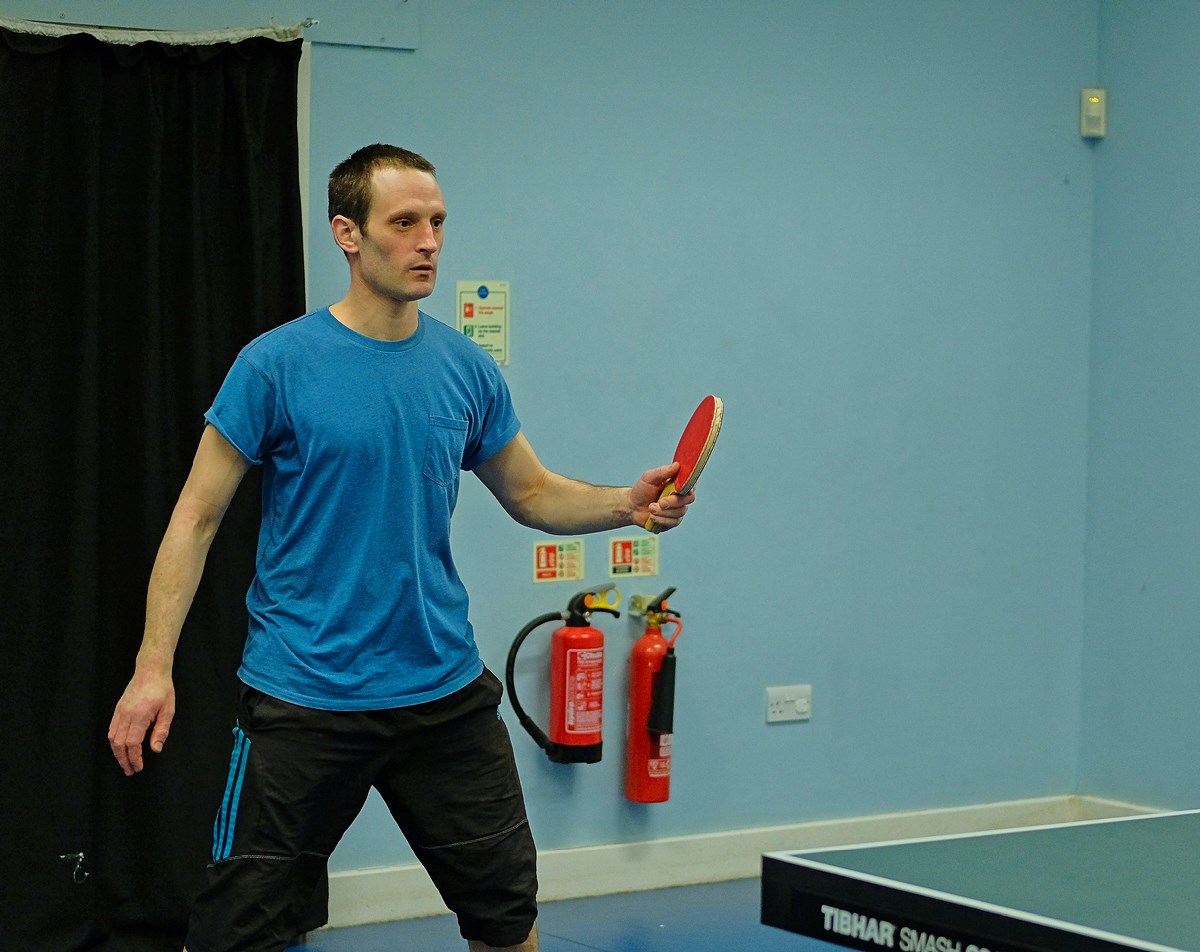 James Speedy defeated Farshad Shaddel in a nail-biter 11-6, 6-11, 11-8, 13-11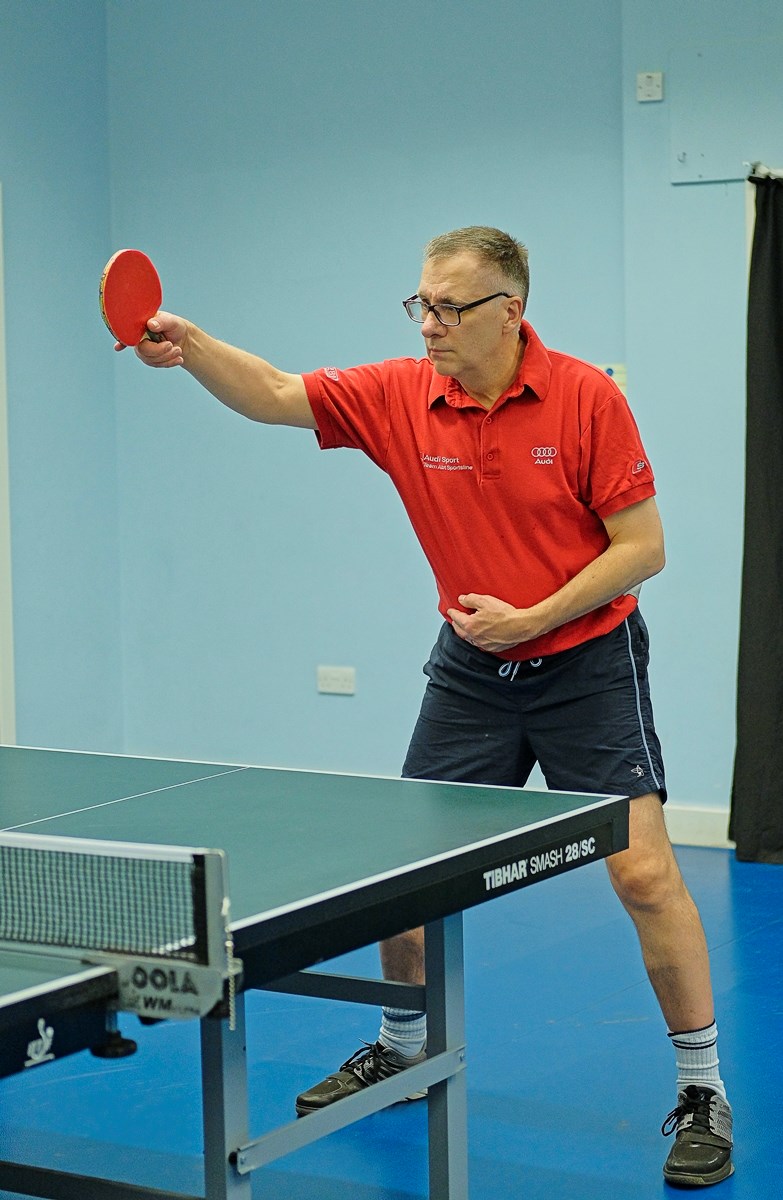 Justin Roake was eliminated after losing to Dom in the groups, 8-11, 8-11, 11-8,11-7, 6-11.
The Division 3 finalists, Sharon Curtis and Joe Rolls (both Holton). Joe won the final 11-8, 11-7, 11-8. The beaten semi-finalists were Tak Wa Yau (Kidlington) and Bicester's junior girl Christelle Rajapaksa.
Kidlington Junior Jack Smith had the misfortune to be eliminated after a games countback, after beating Alan Rolfe 3-1, but losing 0-3 to Tak Wa Yau.
Tak Wa Yau (Kidlington Forum) won his group and defeated Pat O'Regan in the quarter-finals, 11-9, 11-9, 11-8.
Further shots of the Div 3 competition will be posted soon.
More Divisional photos can be found under the heading MORE PHOTOS HERE,
bottom left on the Home Page, underneath Featured Photos.
IF YOU CLICK ON AN INDIVIDUAL PHOTO YOU WILL FIND A BETTER IMAGE QUALITY THAN APPEARS ON THESE REPORT PAGES.
Author:
John Birkin
via Oxford Table Tennis League
Article Published:
Last Updated: