OXON SCHOOLS INDIVIDUAL TOURNAMENT 2018
The 2018 event was held at Kidlington Forum TTC on Thursday, 8th February.
The winners of the various age groups were:
Girls Under 11: Maya Heapy (Bishop Carpenter, North Newington)
Girls Under 13: Pelin Karabulut (European, Culham)
Girls Under 19: Christelle Rajapaksa (Bicester); runner-up Vicky Coll (St Helen & St Katharine)
Boys Under 11: Joseph Fisher; runner-up Joe Miller (both Christopher Rawlins CE Primary, Adderbury)
Boys Under 13: Todd Stanmore (Abingdon Prep); runner up Toby Dow (Warriner)
Boys Under 16: Rafe Fleming (Abingdon); runner up Ollie Keen (Warriner)
Beaten semi-finalists: Jamie McNeil (Bartholomew, Eynsham)
Jamie Dagg (Warriner)
Boys Under 18: Laurence Pennant-Jones (Henley); runner-up Jack Smith (Gosford Hill)
All winners now have the opportunity to represent the County at the National Championships in Wolverhampton on April 21st.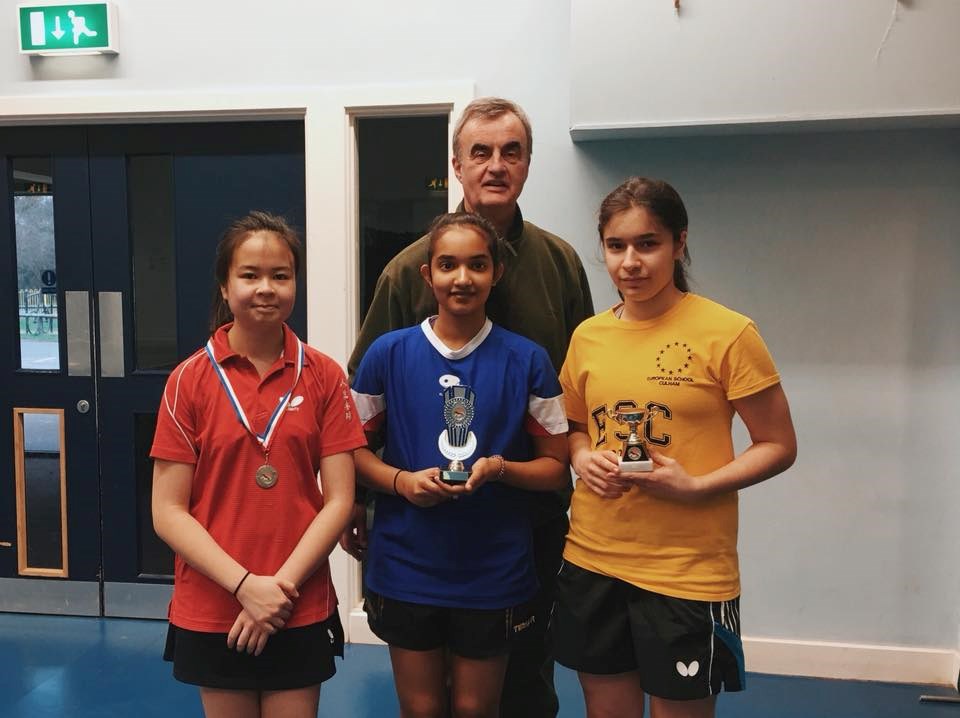 Vicky Coll (16), Bicester's Christelle Rajapaksa (17), and Pelin Karabulut (13) were the top trio in the Girls' events. Pictured with tournament organiser, Karl Bushell.
Author:
John Birkin
via Oxford Table Tennis League
Article Published:
Last Updated: