NJL Round One Report October 6th
Top of the Table Performances from B & C teams

We again raised four Kidlington Forum teams to compete in the National Junior League (South) on Saturday 6 October, happily restored under Mike Atkinson's direction to our former home at the Cippenham Table Tennis Centre, in the Westgate School (Slough).
The teams were as follows:
A: Kiarash Shaddel*, Ollie Keen, Robbie Greenfield
B: Arthur Anstis, Jamie McNeil*, Vicky Coll
C: Bertie Anstis*, Ethan Morgan, Cooper Whitford, Adam Jenner
D: Scott Campbell*, Tom Williams, Ben Hague, Lilli Foreman * captains
With Farshad Shaddel, John Keen, Richard Anstis, Paul Campbell and seven other parents in attendance, there was a lot of support and advice on offer throughout the day.
Our A team began with a tremendous battle against Ashford A, two wins each for Kiarash and Ollie not being enough to stave off a 4-5 defeat: Robbie was up in the 5th in a fine match with Amol Apte, but inexplicably blew his chances at the death with three successive BH pushes into the net. Next up were Cippenham A, an easy 8-1 victory. In the final match against Warren Spring A, Ollie had a brilliant win over Victor Ramirez Rioja at 12-10 in the 5th, but James Hamblett took a maximum for the Hertfordshire side, who won 5-4. Nevertheless we ended the day in 3rd position, with Kiarash and Ollie 6/9 and Robbie 4/9.
Ollie Keen was equal top-scorer for the A team.
In Division 2, Hillingdon A had one outstanding player, Luke Shelbourn-Frost, but Arthur, Jamie and Vicky prevailed against his team-mates in a 6-3 victory. The next match, against a youthful trio of Cippenham B players, was easier (8-1). We thought that Ashford B would be the toughest opponents on the day and so it proved, as a 4-1 lead was cut back to 4-3. The last two matches could have gone either way, but first Arthur, then Jamie applied themselves wonderfully well to achieve a 6-3 victory, leaving us equal 1st in the league table with Warren Spring B. Arthur scored 8/9, Jamie and Vicky both 6/9.
Arthur Anstis gave a fine performance for the B team.
We suffered mixed fortunes with our two teams in Division 3: the C team won 9-0, 8-1, 9-0, while the D team, with two newcomers, should have been placed in Division 4, but were given no time to find their feet at this level, losing 0-9, 3-6, 4-5. No surprise then that our Cs topped the division, while our Ds were 5th/6. Best performers on the day were Bertie (9/9), Ethan (6/6), Cooper (6/6) and Adam (5/6). Scott Campbell battled manfully to keep the D team above water, scoring 5/9.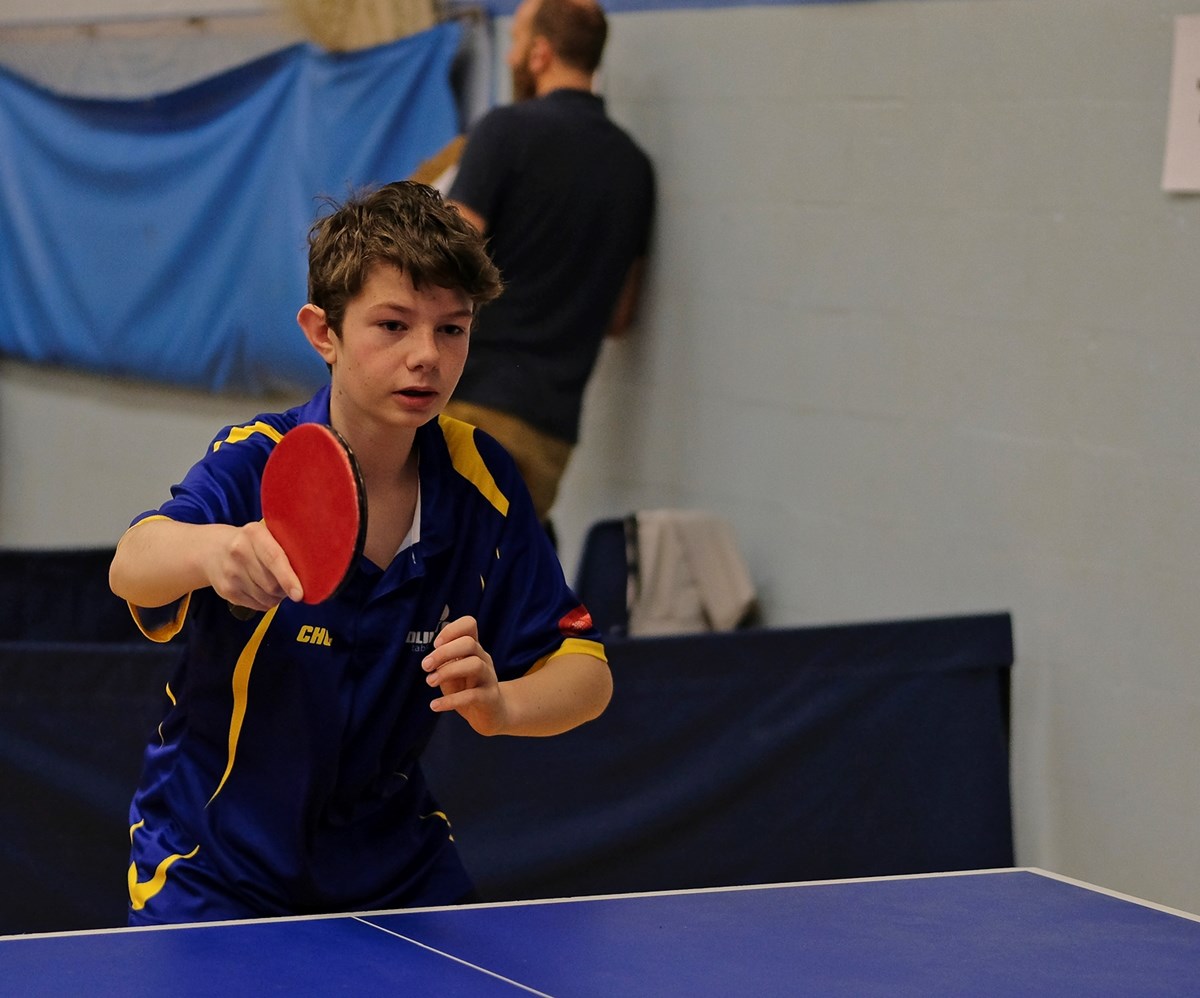 Bertie Anstis was our top scorer overall with 9/9
Jamie McNeil captained the successful B team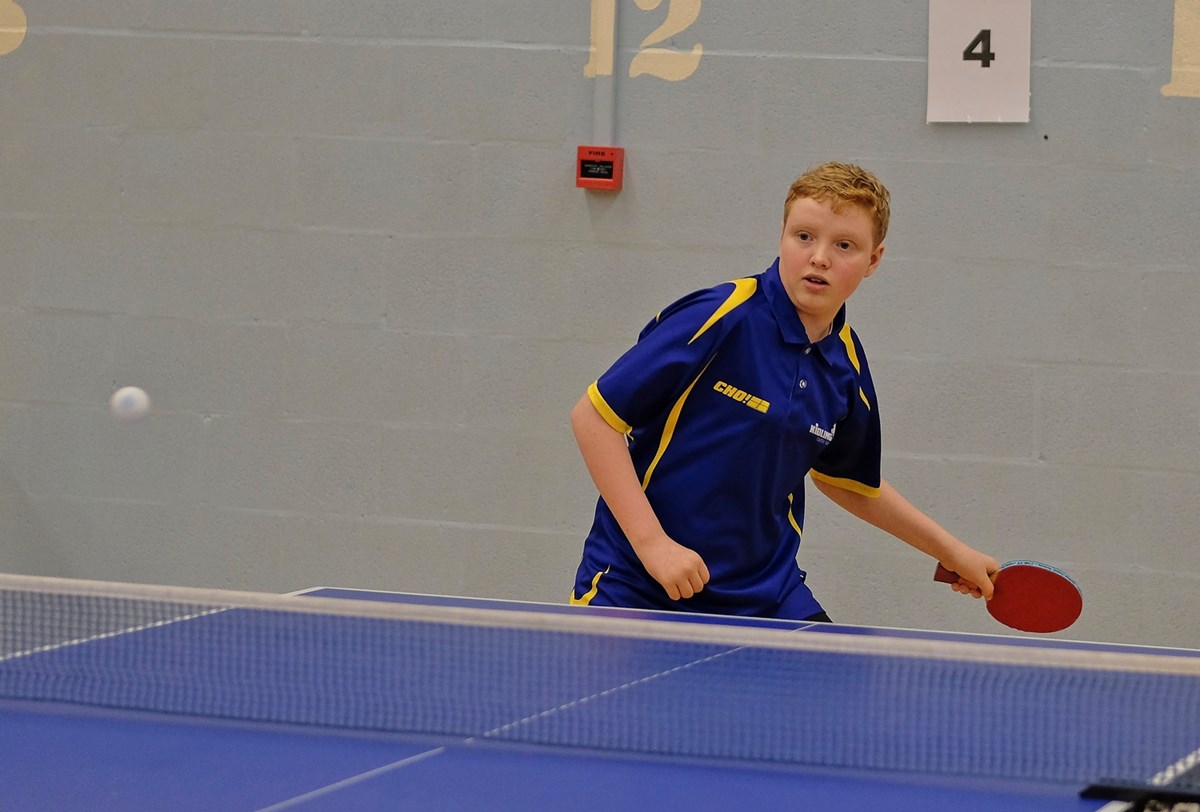 Captain Scott battled valiantly to keep the D team afloat with 5/9.
Author:
John Birkin
via Oxford Table Tennis League
Article Published:
Last Updated: