NJL 3rd ROUND AT WATERSIDE 27 Jan 2018
The best laid plans of mice and men often go awry...
B teamers Rafe and Ryan shoot A team in the foot!
All the results are tabulated in full (i.e. every individual match is recorded) at:
http://www.watersidettc.co.uk/category/competitions/national-junior-league/
There's also a link to 97 photos taken by Alan Man (2am Photography) on Facebook
Rafe Fleming played superbly for the B team!
With Joe McKenna-Jones sidelined because of illness, we took the opportunity to promote Lewis Waddup to the A team for the 3rd round of NJL matches at Waterside. Rafe Fleming moved up to take the no 1 spot in the B team, which was brought up to strength by the return of Ollie Keen from injury. The C team took up their appointed place in Division 1 after promotion, while Arthur Anstis and Scott Campbell came back to boost the fortunes of the D team in Division 2.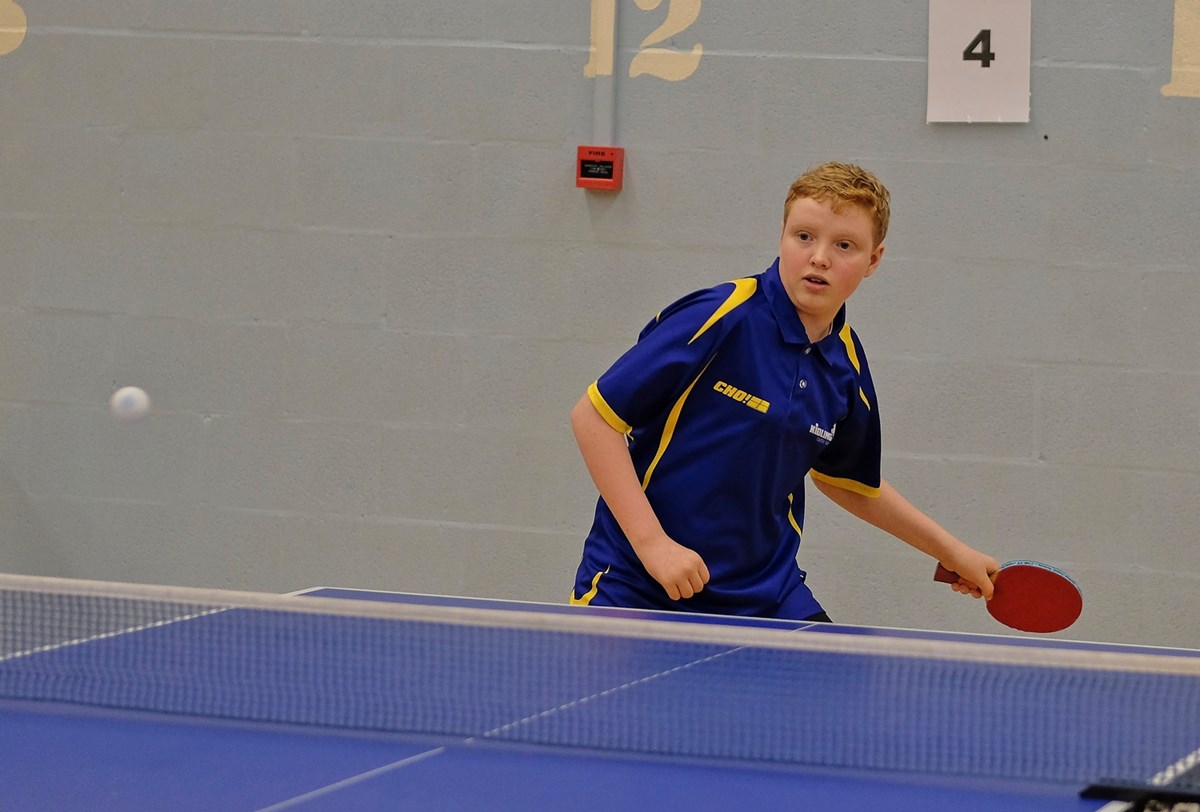 Scott Campbell returned to action for the D team.
It was always going to be a tough assignment for the C team and they kicked off with a rapid 0-6 defeat at the hands of top dogs Southampton A, whose trio of William Poulter, Jared Schaller and Ben Poulter are a class above the whole field. Meanwhile the B team were making a very bright start, with Rafe Fleming edging home 3-0 (nearly all deuce games) against both Josh Clark and Nathan Calton of Weymouth, leading the team to a 5-1 victory. The A team took on Basingstoke's fluent retrievers and right from the off it was clear that Lewis Waddup, who had been ill all week, was going to struggle; Todd Stanmore and the effervescent Kiarash Shaddel carried the team to a hard fought 5-1 victory. Brightest of all were the D team (Arthur Anstis, Vicky Coll, Christelle Rajapaksa and Scott Campbell), who managed to beat the relegated Winchester A 4-2.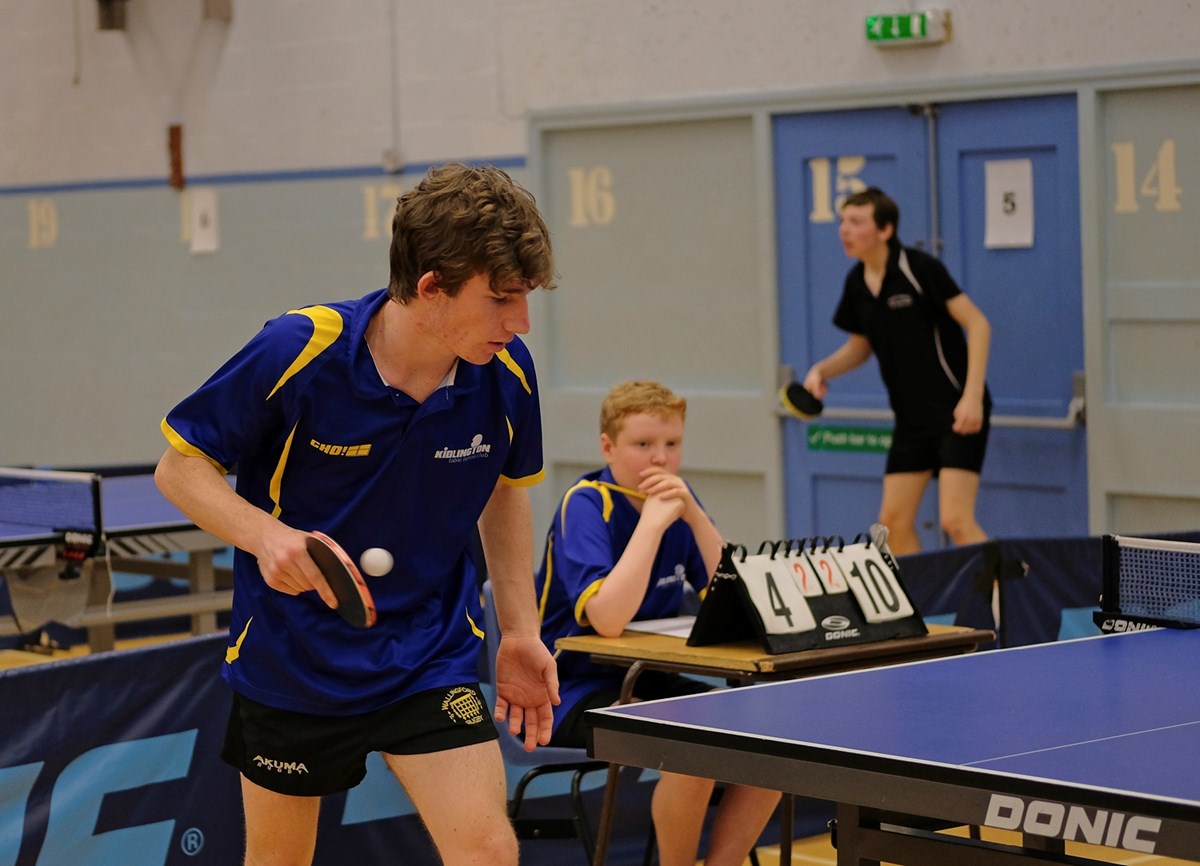 Arthur Anstis made a fine start against Winchester A and won 5/8 overall.
Next up was the first of three "civil war" clashes, as the C team took on the B team and got no change. Both Jamie McNeil and Robbie Greenfield caused Rafe plenty of grief but not enough to get the win, while Ryan Hambridge and Ollie Keen were taking no prisoners! The A team floundered against Weymouth, stuttering to a 4-2 victory. The D team kept losing the deciding game in going down 0-6 to Winchester B.
The A team's hopes of challenging Southampton were already dimming, with Lewis nowhere near to his best, and fell apart in their 3rd match, as our own B team held them to a 3-3 draw. Rafe Fleming did most of the damage, beating both Lewis and Todd, while Ryan Hambridge was in inspired form with his clattering forehand and also beat Lewis at deuce in the 5th: two wins for Kiarash and one for Todd secured the draw for the A team. Meanwhile the C team had lost 1-5 to Basingstoke (one win for Robbie Greenfield) and the D team's fortunes continued to fluctuate with a 5-1 victory over Solent.
Ryan Hambridge about to connect with another haymaker!
In the penultimate round some of our big guns finally took on Southampton A, with the B team losing 1-5: Ryan saved the whitewash by defeating young Ben Poulter. Rafe's run of success came to an end, as he couldn't hit through the wily Jared Schaller, but his match against William Poulter drew plenty of applause – it was the best match I saw all day – as he fought back from 0-2 down to force a decider; the final points were spectacular and William only won it after several deuces with some miraculous winners from the deep. In less dramatic fashion Forum A beat Forum C 6-0 and Forum D needed Christelle to salvage a single win against Southampton B.
The two top teams finally collided at the end of the day: 12 year-old Todd Stanmore, who had striven wholeheartedly all day to find his top form, lost to William Poulter but beat younger brother Ben – Todd won 8/10 overall, a splendid outcome owing much to sheer effort. Exactly the same could be said for Kiarash Shaddel, who scored one win in a 2-4 defeat. It was such a pity that Lewis, who had won everything in sight at the City Championships a week ago, was prevented from replicating his best form on this occasion.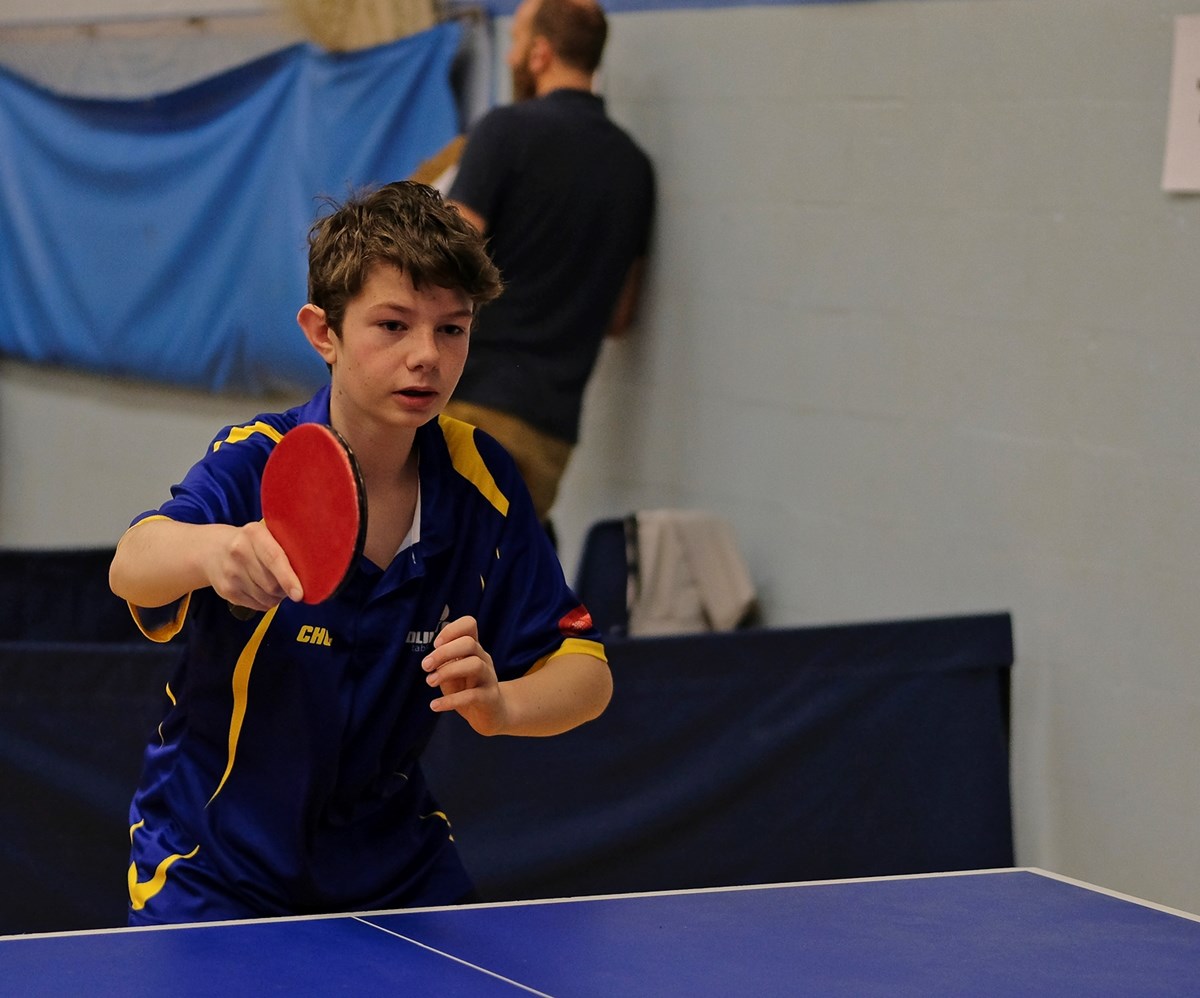 Bertie Anstis scored two fine Div 1 wins over Weymouth.
Ollie Keen saved his best for the end in the encounter with Basingstoke; his two wins, both after protracted battles, carried the team to an excellent 5-1 victory and left them sharing 2nd place with our A team in the final standings, a fine achievement not possible without a determined effort from all three players. The C team also signed off in style with a 4-2 win over Weymouth, a notable achievement in itself, with two wins each from Robbie Greenfield and Bertie Anstis. It was a demanding day for them in Division 1 and credit goes to the team manager, Richard Anstis, who has the admirable gift of always looking on the bright side, for their undaunted spirit. The D team were beaten 4-2 by Generation II and finished 5th/6 in Division 2, which provided excellent competition for them throughout the day; a high percentage of matches went down to the wire, with Arthur 5/8 and Christelle 6/8 being the top scorers.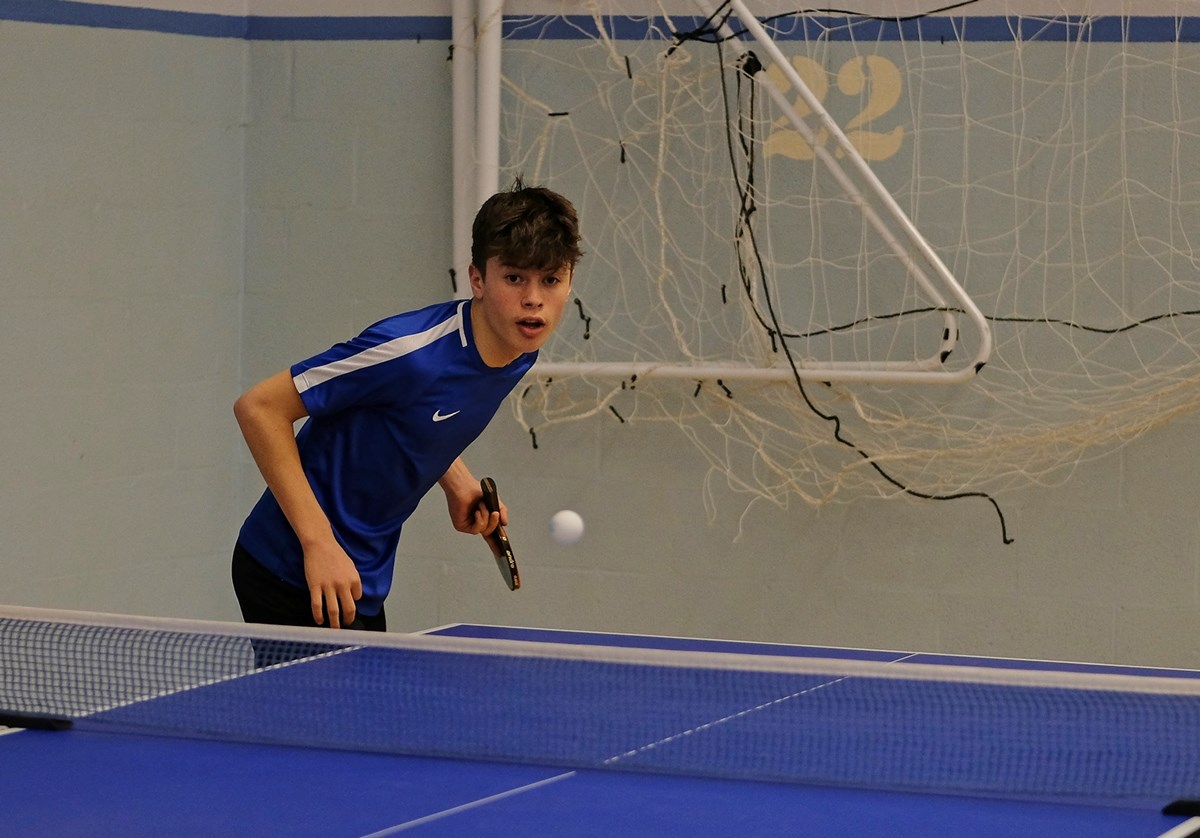 Ollie Keen lasted the day well to hit through Basingstoke's athletic retrievers.
Author:
John Birkin
via Oxford Table Tennis League
Article Published:
Last Updated: