Two players at Horsham Spinners - five at Cippenham
Two titles for Todd Stanmore
Two Oxford juniors travelled down to Sussex to take part in the JARVIS SPORTS Horsham Spinners Two Star Open tournament on Sunday, 2nd July.
Prodigious talent Todd Stanmore picked up two gold medals, winning both the Boys' Under 13 and Under 12 events. He came through the groups without being pressed, but faced some tough challenges from the quarter-finals onwards. In the Under 13 Final he found himself 0-2 down against the rapidly improving Zach Hodges (Sussex), but was able to slow down the quick-fire rallies and employ his developing top-spin strokes to turn it around, taking the decider 11-2. These two title-winning campaigns will give Todd at least 40 points to boost his national ranking: currently lying 11th in the Under 12 category, he seems destined to achieve his aim of making it into the top ten.
Todd with his two gold medals

Kiarash Shaddel played 10 matches in the Under 15 and Under 18 events, winning 5 of them. He is developing a more consistent attacking game at this level, refusing to be driven back off the table. He beat several players with a much higher ranking, including Angus Norman (Crusaders/Croydon), a reflection of the dedication and determination he has shown in practice over the spring and summer months.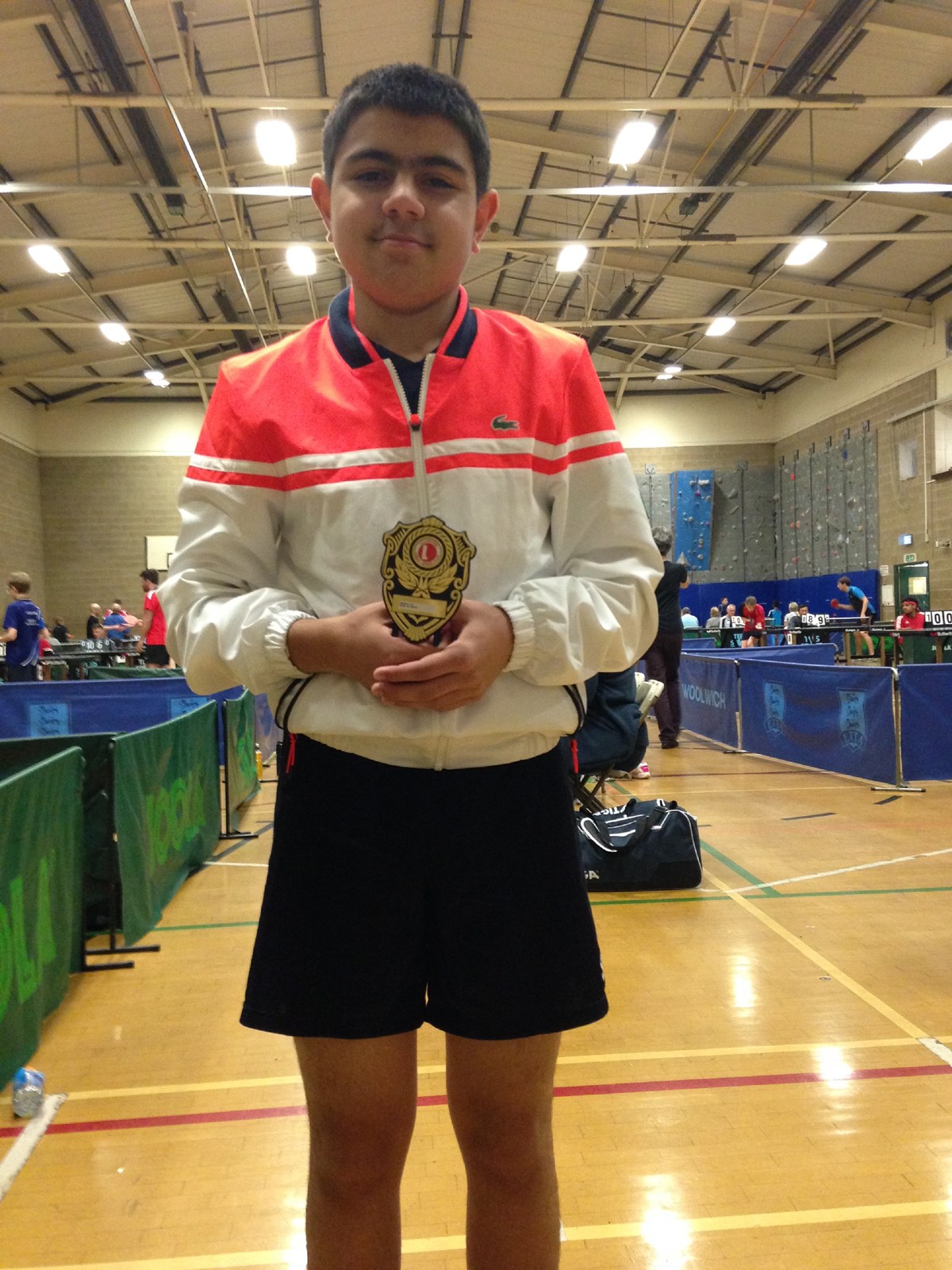 Kiarash Shaddel played a long way above his current ranking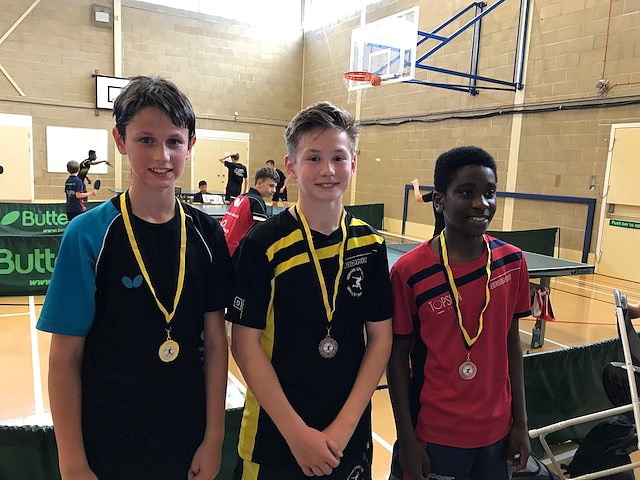 The three Under 13 medallists
Jamie McNeil was one of five Oxford players taking part in the Cippenham Young Players' Summer Festival; he was runner-up to Ben Pearce in the Under 18 Boys Plate competition.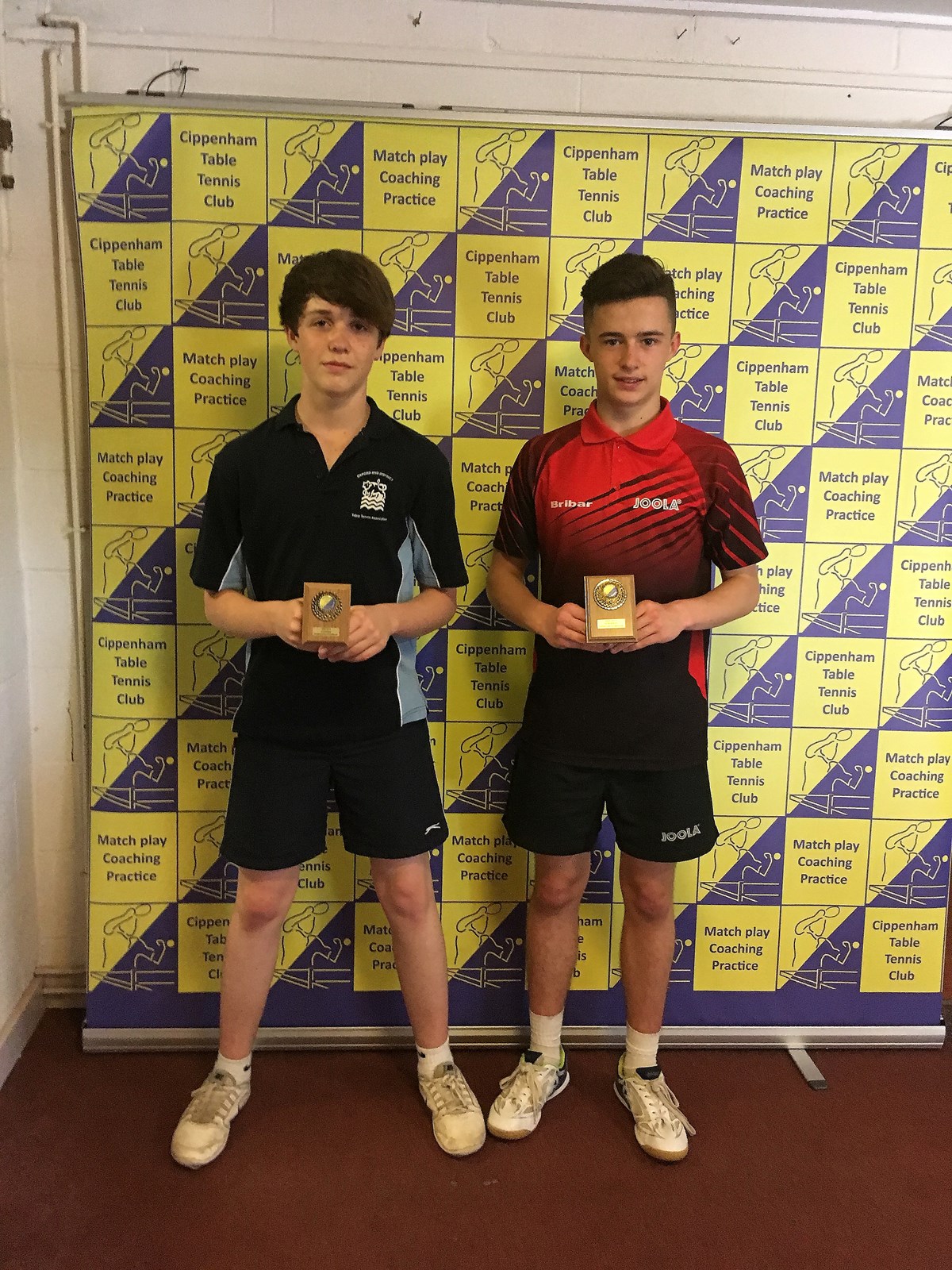 Author:
John Birkin
via Oxford Table Tennis League
Article Published:
Last Updated: