Oxford Charity TT Competition Report
The First Oxfordshire Fundraising TT Event:
Neil Hurford wins Senior Event Kiarash Shaddel wins Junior Event Farshad Shaddel wins Handicap Event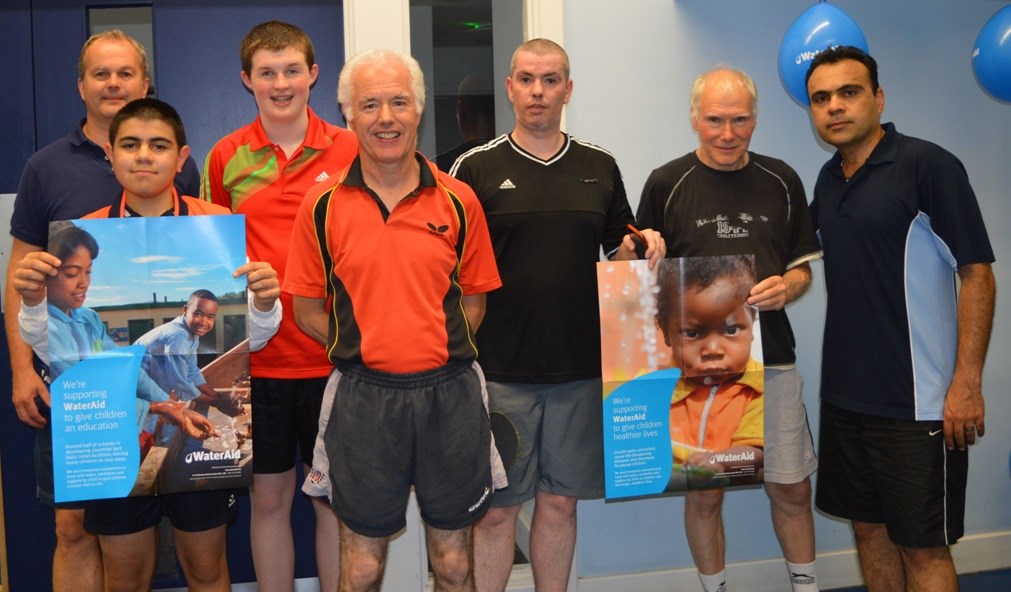 On Sunday 25
th
of June 2017, the First Oxfordshire Fundraising TT Event took place from 9 am to 3pm at Kidlington Forum Table Tennis Club. The tournament was organised in order to raise money for Water Aid, a major international charity that aims to eliminate water scarcity from the world for good. The tournament was a success with a total of 19 entries, a 100% turn-up rate and extra donations meant that we were able to raise £120. Many thanks must go to John Birkin, John Duncalfe and Karl Bushell for their support, advice and assistance in helping this tournament to run smoothly and successfully. Three events were organised; junior competition, senior competition and handicap competition.
The junior competition had the smallest number of entries with only 6 entries which were split into two groups with 2 players qualifying for the semi-finals from each group. Group A consisted of Rafe Fleming, Jack Smith and MCS newcomer Zain Ali. Zain put up spirited resistance against two nationally ranked opponents but the experience of Rafe and Jack was too much for Zain to handle. The final match of Group A was a tense thriller in which Rafe Fleming defeated Jack Smith 12-10 in the decider and so topping the group. Group B consisted of Kiarash Shaddel, Robbie Greenfield and newcomer to the league Nathan Smith. Unlike Group A, this was a straight forward group with Kiarash and Robbie going through relatively comfortably. The semi-finals were a mixed bag with Rafe easing past Robbie Greenfield in the first semi but in the other semi, Jack Smith came back from 11-4, 5-0 down to lead 4-11, 11-9, 11-6 only for Kiarash to turn the tables again eventually winning 11-8 in a tense decider. And so the final consisted of Kiarash and Rafe in which Kiarash was lucky to get through two deuce games and ultimately win 3-1 for the championship.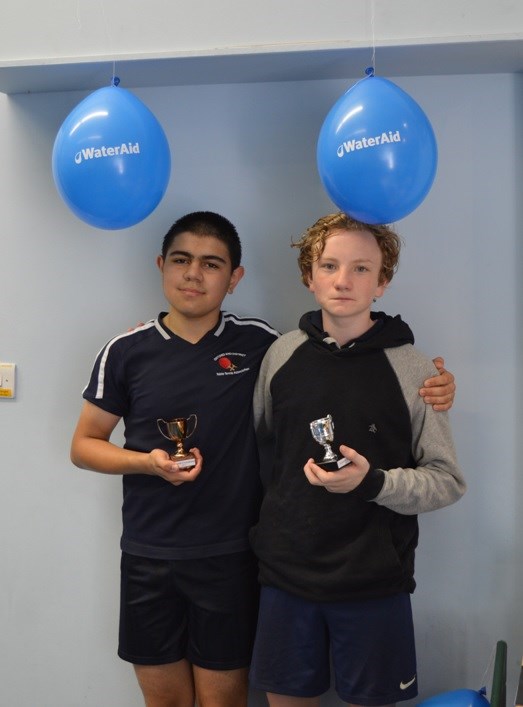 The senior event had double the number of entrants, with the 12 being split into 4 groups of 3 from which 2 qualified for the quarter-finals. Group A was headed by top seed Neil Hurford who had to battle to see off Mohammed Ismail in five sets. Group B was a little more straightforward with second seed Stuart Pringle topping the group ahead of Eddie Carter albeit through many tight deuce sets of which he only lost one. Group C was a similar story with third seed Serogo Tabuni going through ahead of Justin Roake. Group D, on the other hand was a very different story as fifth seed Farshad Shaddel surprised fourth seed Andrew Grant Robertson in a gripping 5 set match, witness the scores: 11-7, 10-12, 3-11, 18-16, 22-20. Nonetheless, both players had already qualified for the quarterfinals. After this gripping match the quarter-finals got underway and they were not lacking in drama. Due to Farshad's earlier victory over Andrew, he played Eddie Carter and the second and fourth seeds (Stuart and Andrew) met in the quarters. In the quarter-finals; Neil dispatched Justin, Farshad eased past Eddie, sixth seed Mohammed Ismail shocked third seed Serogo at 11-8 in the fifth and Stuart battled his way past Andrew again 11-8 in the decider. After these dramatic matches, the semi-finals were slightly anti-climactic with the two Division 1 players easing past the fifth and sixth seeds Farshad and Ismail respectively in straight sets (Stuart defeating Ismail and Neil defeating Farshad). Then followed a grandstand final between the top two seeds. Stuart put up a spirited fight but ultimately Neil was too consistent and thus won the championship in straight sets.
The handicap event had the highest number of entries with 13, which was unfortunately reduced to 12 after Muhammed Ismail was forced to pull out with muscle cramp. The 12 players were split into 4 groups of 3 with players of similar handicap in the same group in order to give players of all abilities a chance to reach the later stages in the event. Group A consisted of Neil Hurford (handicap 0), Stuart Pringle (handicap 1) and Andrew Grant Robertson (handicap 3). The group was headed by Andrew followed by Neil, who was defeated very narrowly by Andrew after a remarkable turnaround that brought Neil back to 2-2. Group B consisted of Farshad Shaddel (handicap 4), Kiarash Shaddel (handicap 5) and Jack Smith (handicap 6). The group was won by Farshad, who defeated Jack in three close sets including recovering from 9-2 down in the second and defeated Kiarash in four sets, who qualified second after defeating Jack. Group C was by far the closest fought group with all three matches going to five sets but was edged by Robbie Greenfield (handicap 8) and in second place Eddie Carter (handicap 6) despite Sharon's (handicap 6) spirited fighting. Group D consisted of Ben Pritchard (handicap 8), Nathan Smith (handicap 9) and Ken Weavers (handicap 11) which was won by Ken with Ben in second place. In the quarterfinals, Ben Pritchard took on Andrew Robertson but couldn't quite make the most of his 5 handicap losing in four sets. Farshad and Eddie faced off again which was a very closely fought match, but Farshad won in straight sets. Neil took on Ken Weavers with the handicap being capped at 8 points head start for Ken but nonetheless, Neil eased through to the semi-finals in straight sets and Kiarash took on Robbie Greenfield (who had 3 points head start) and this resulted in a very closely fought five set match but in the end Kiarash managed to edge it 11-6 in the decider. And thus the semi-finals consisted of Neil vs Kiarash and a rematch between Andrew and Farshad. In the first semi-final, Kiarash was unable to take advantage of his 5 point head start as Neil refused to give in, eventually winning 12-10, 11-9, 12-10. The rematch between Andrew and Farshad was another five setter but not as dramatic as their earlier encounter. Andrew took a 2-0 lead courtesy of some consistent play only for Farshad (who had 1 handicap over Andrew) to come storming back to claim the next three sets relatively comfortably. And so the final of the last event of the day was between Farshad (handicap of 4) and Neil (handicap of 0). Again after a poor start, Farshad stormed back and held off a spirited Neil fight back from 10-6 down in the fourth but Farshad eventually won 14-12 thus avenging his earlier 3-0 defeat and taking the handicap trophy.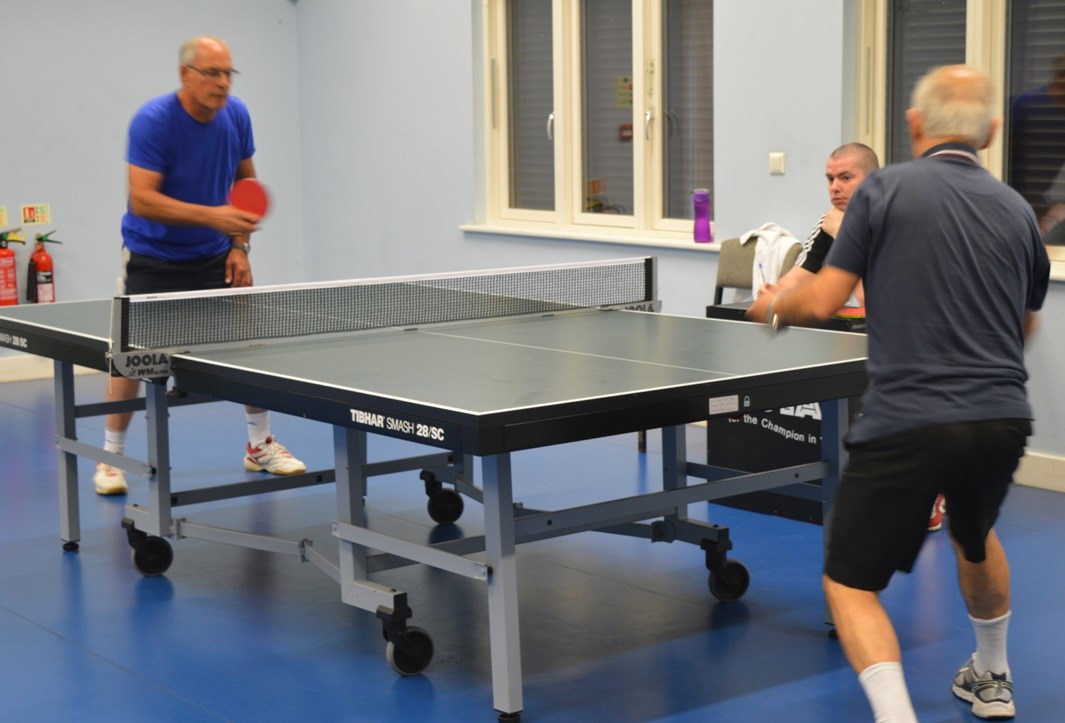 Thank you to all of you joined in and took the event seriously, which was essential for some great competition, a fun day for all and thank you for bearing with me for any shortcomings. After all, it was my first time organising a county tournament!
Many Thanks,
Kiarash Shaddel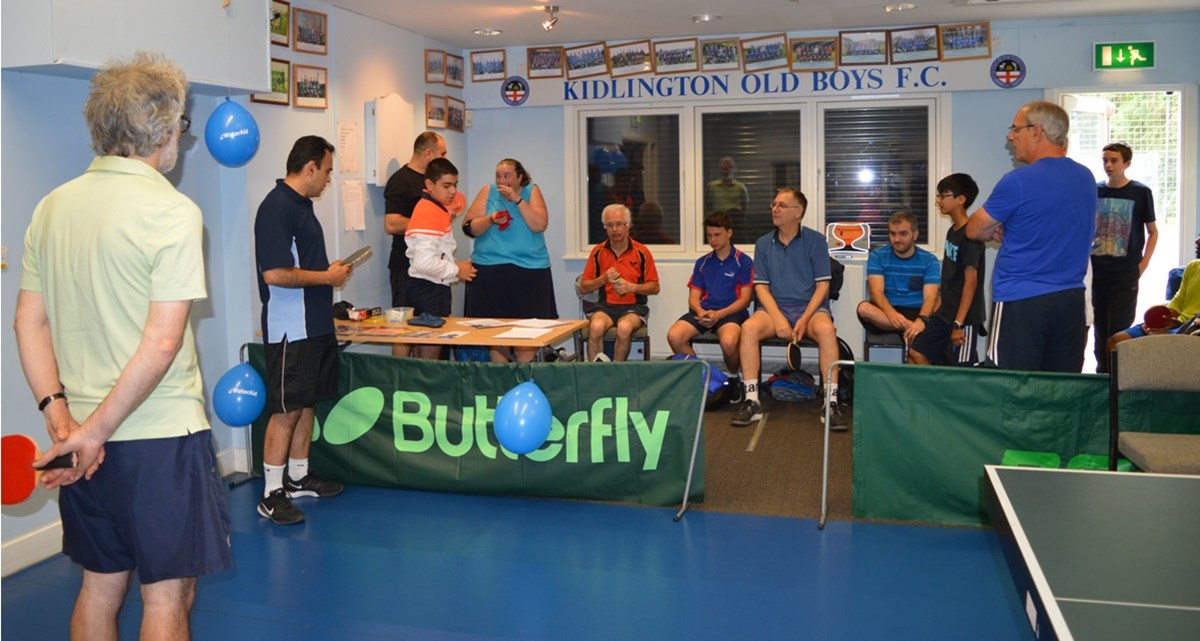 Author:
John Birkin
via Oxford Table Tennis League
Article Published:
Last Updated: