Butterfly ESTTA National Championships
Todd Stanmore makes quarter-finals

Three Oxfordshire players took part in the Butterfly ESTTA National Championships extravaganza, with well over 300 competitors from 51 counties converging on Aldersley Leisure Village in Wolverhampton on Saturday, 29th April.
National IAPS Champion Todd Stanmore sailed through his group in Under 11 Boys, defeating Joseph Cooper (Derbys), Max Wilson (East Sussex), Alex Botgros (Leics) and James Hamblett (Herts) without losing a game. That put him into the last 16, where he beat Harrison Emery (Beds) in equally decisive fashion. In his quarter-final, Todd made a bright start against Connor Green (Notts), leading by a game and 6-2, at which point Connor took a time-out, after which he recovered to take the 2nd game at deuce: Connor went on to defeat Todd 3-1 and then to win the whole competition! Nevertheless this was a great effort by Todd, who continues to shoot for the top.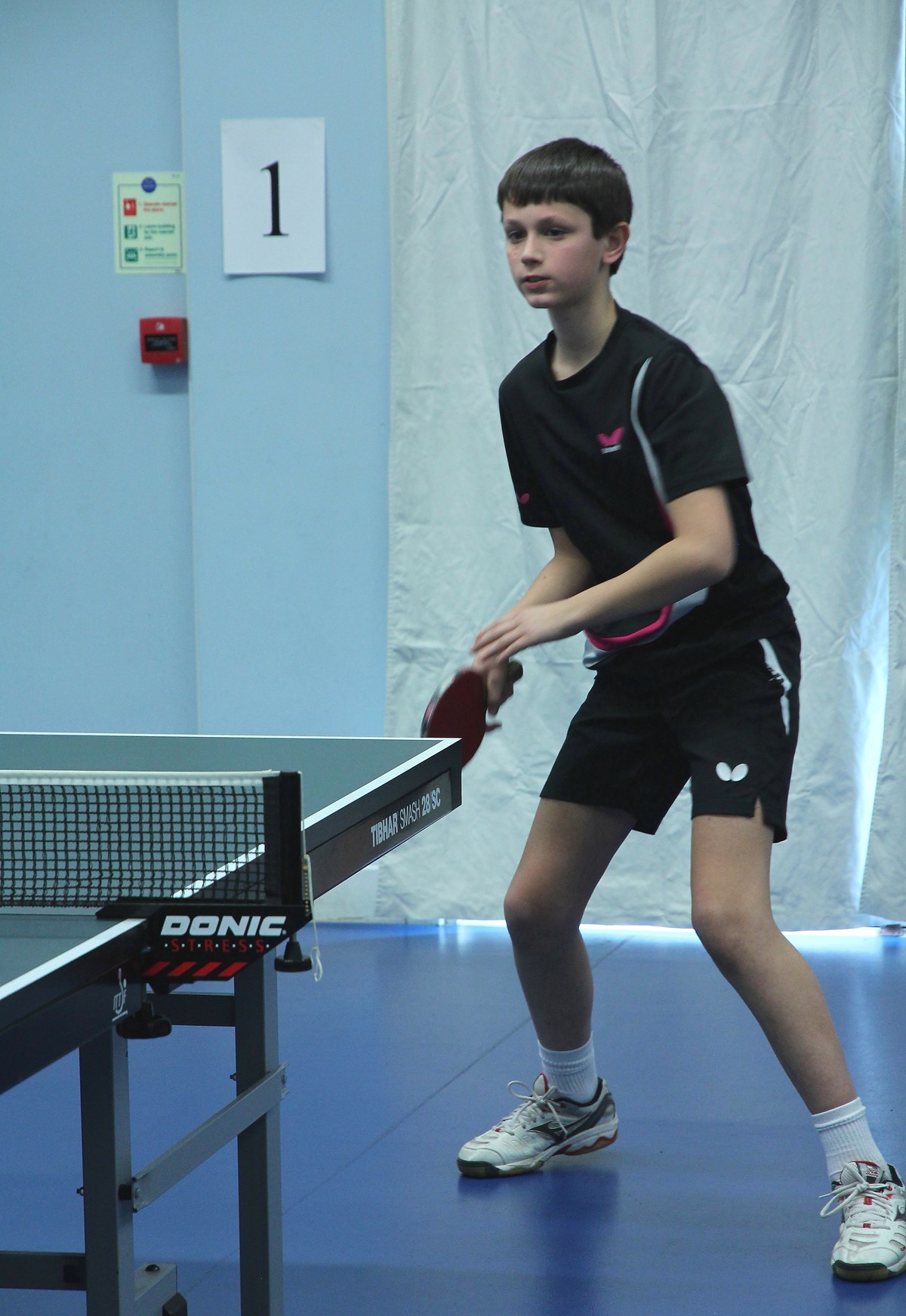 In the Under 13 Girls event Pelin Karabulut (ranked 51) began her campaign against Valentina Weinstein (Middlesex/46): after a nervous start, she lost the 1st game at deuce, scrambled over the line at deuce in the 2nd, but then went on to prevail 3-1 over her higher ranked opponent. She fought hard but was well beaten in her next two matches v Alana Mansfield (Essex/16) and Erin Green (Notts/10). Her final opponent was Sasha O'Halloran (Sussex/76), who alternated fluent counter-hitting with strings of errors; this was a great duel, with Pelin recovering from 1-2 to win at 11-8 in the 5th. Overall this was a promising display by Pelin, who needs plenty of match practice at this level to make the most of her powerful shot-making and to get to grips with her ultra-fast bat, which often needs just a gentle block to keep the ball on the table!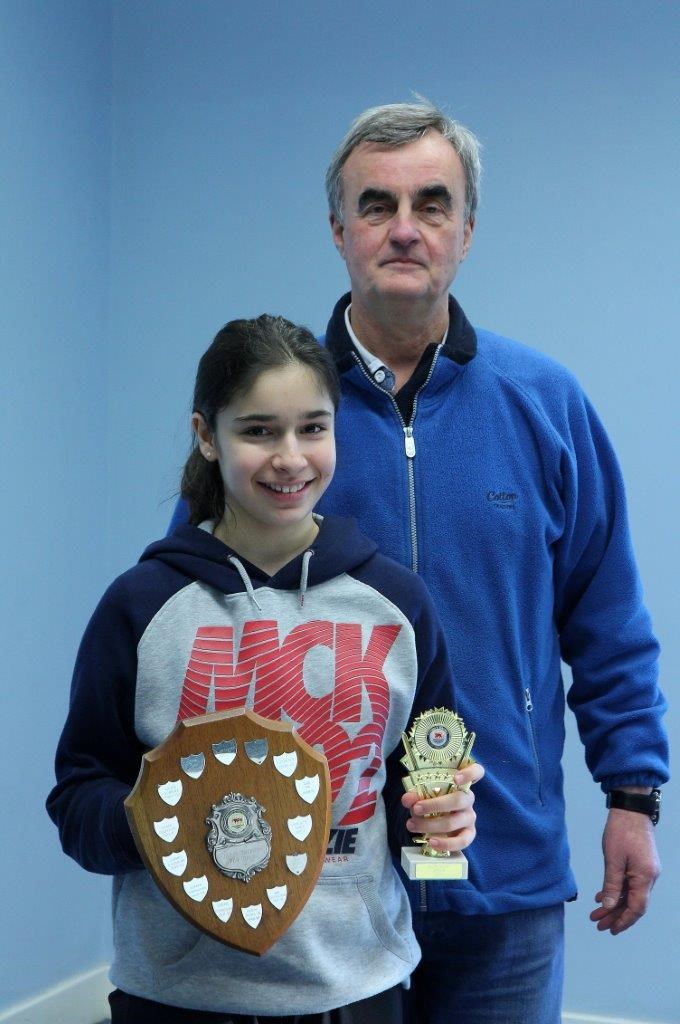 Rafe Fleming was a surprise winner of the Oxon Schools Under 16 event and duly took his place as a qualifier, but as one of the lowest ranked players, having only belatedly risen to no. 243 in the cadet rankings. Here he was out of his depth against Naphat Boonyaprapa (Notts/Junior ranked 21), got a little closer to Rowan Jones (Derbys/Cadet 31) and did well to extend Yameen Al-Dahiri (Middlesex/J76), taking the 2nd game and only losing the 3rd at deuce. Another 3-1 defeat followed at the hands of Billy Keegan (East Sussex/J190), followed by a 3-0 victory over Aaran Radford (Surrey/C119). Rafe showed great persistence in maintaining effort and motivation throughout. It was a learning experience for him, but he is a dedicated player, improving all the time; he exhibited some tricky serves, a good touch on the short push and some stylish FH top-spin. It will be interesting to see how much further he can go!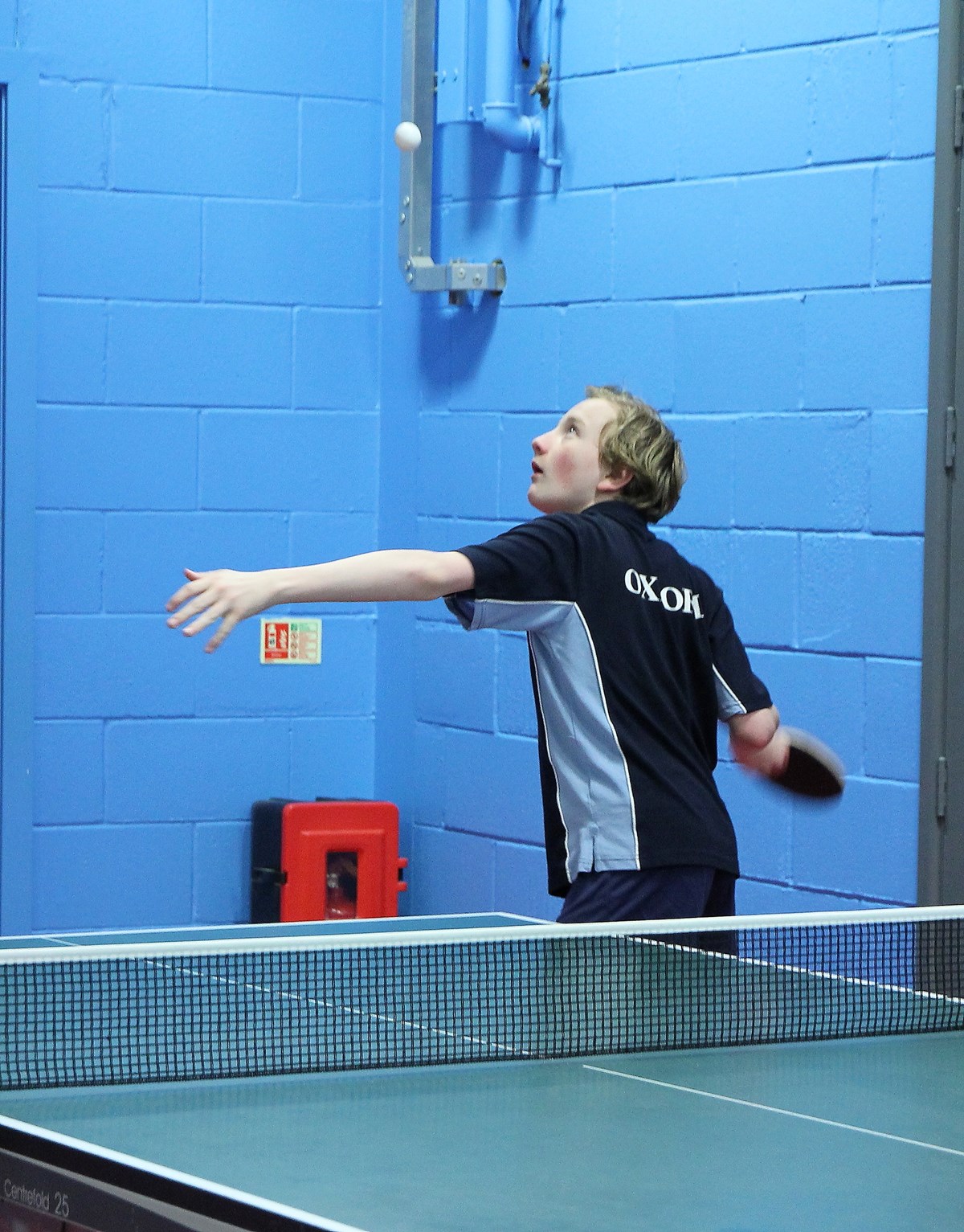 Author:
John Birkin
via Oxford Table Tennis League
Article Published:
Last Updated: