Todd Stanmore National IAPS Champion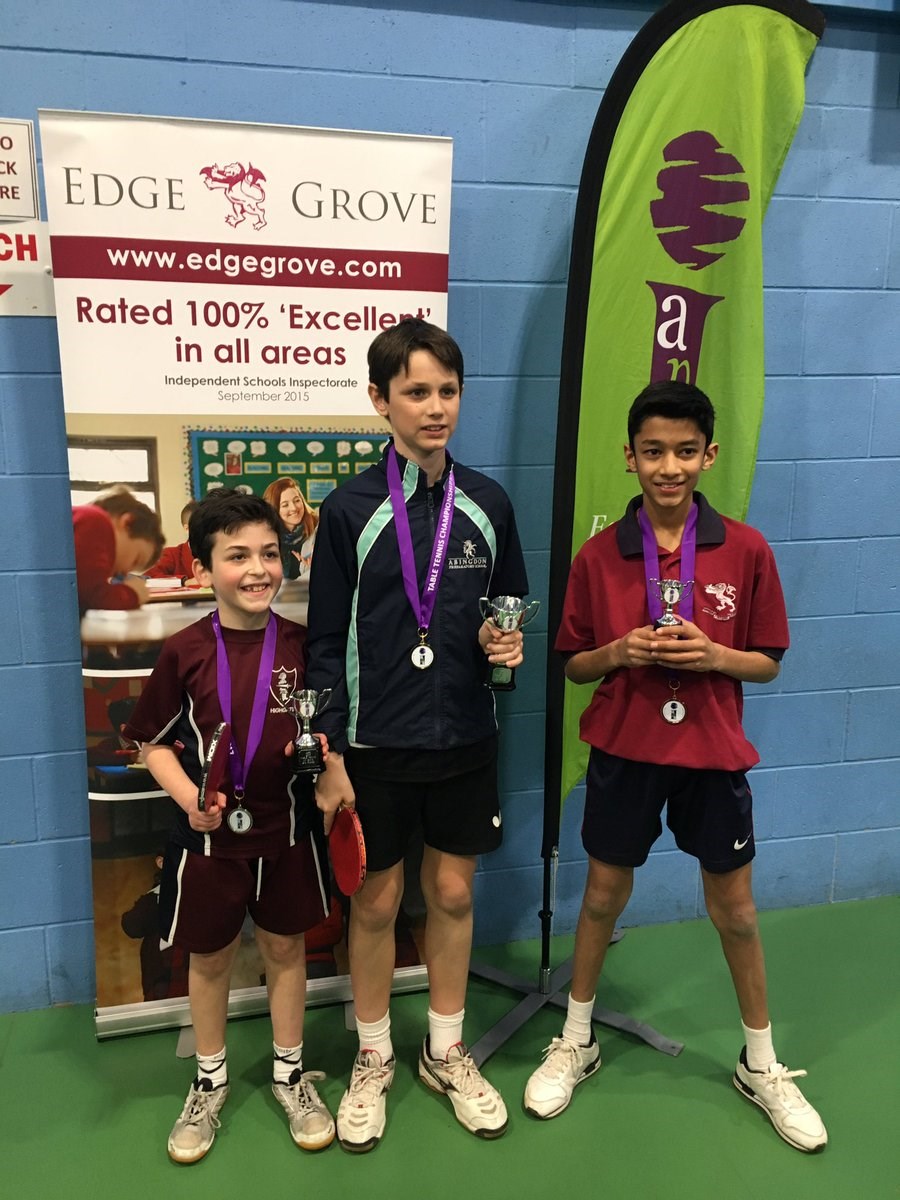 Todd Stanmore has achieved a national success for Oxfordshire in winning the IAPS title, a major event with 105 competitors on 14 tables. He was representing Abingdon Preparatory School in the National Championships for the second time, having reached the quarter-finals last year. The event was held at Edge Grove School in Aldenham Village, Hertfordshire, where he is pictured alongside the runner-up, Charlie Nabaro (Highgate) and the 3rd placed player, Shayan Patel (Edge Grove).
This is some reward for all the application, skill and determination he has shown, since starting out as a Beginner 18 months ago!
Author:
John Birkin
via Oxford Table Tennis League
Article Published:
Last Updated: