Milton Keynes Junior Two Star Open
Todd Stanmore added another trophy to his growing collection by taking the runner-up spot in the Under 14 singles at the Milton Keynes Two Star Junior Open on Saturday, 4th November, losing 1-3 in the final to Felix Thomis (Berks).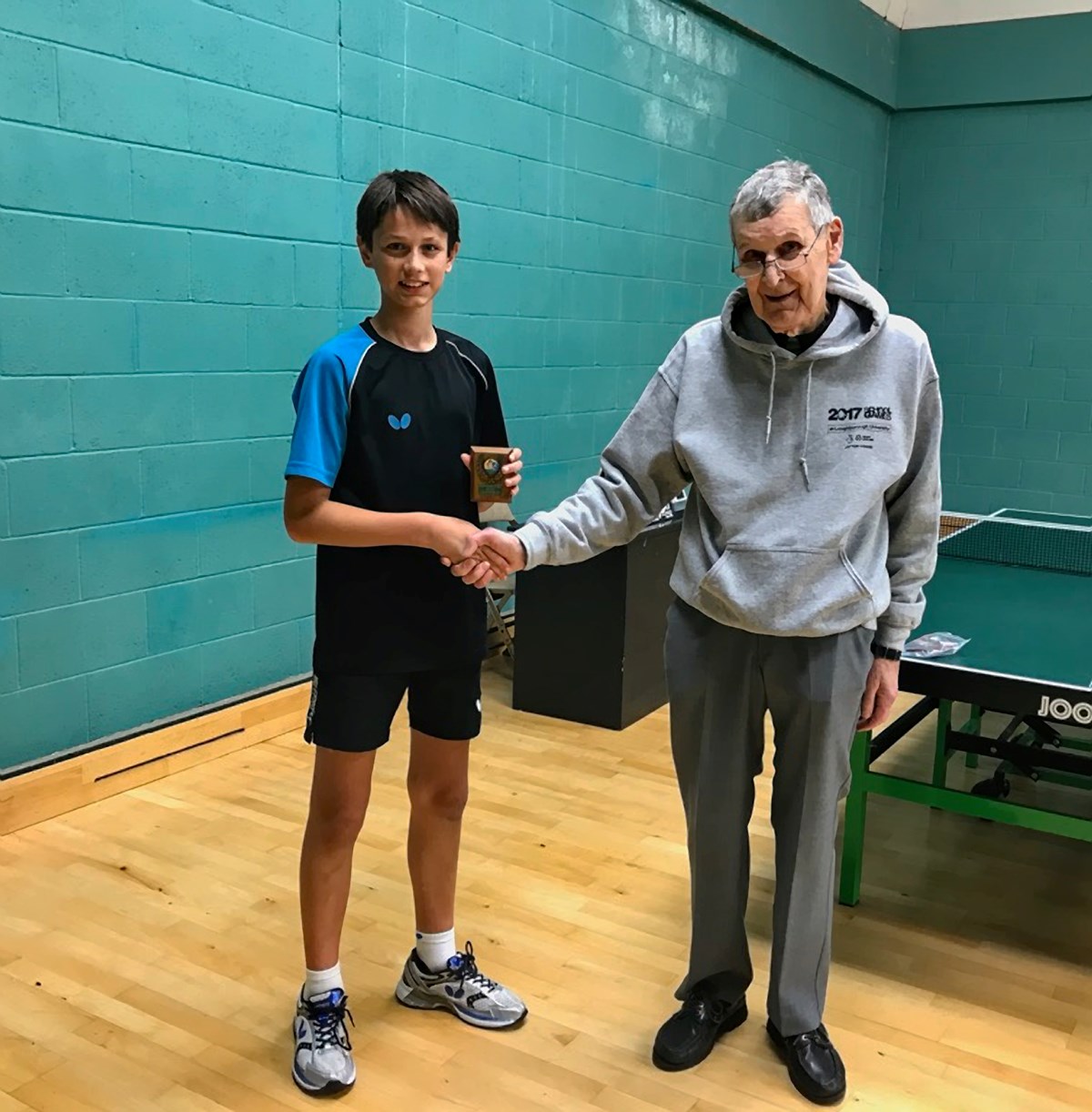 He is pictured with the organiser, Mike Atkinson.
Todd also took part in the Under 15 singles, finishing 5th. Kiarash Shaddel came 9th in the Under 16 event, but had a close match with the eventual winner, Branislav Zivkovic (Middlesex).
Author:
John Birkin
via Oxford Table Tennis League
Article Published:
Last Updated: