OXFORDSHIRE SCHOOLS CHAMPIONSHIPS 26 JAN
Oxfordshire Schools Individual Tournament 2017
The 2017 event was well attended with over seventy entries from twelve Oxfordshire Schools.
The event was held at Marlborough School, Woodstock on Thursday, 26th January with eight tables in play.
Results
Girls U/13
Winner Pelin Karabulut – European School, Culham
Runner up Mia Hibberd - Faringdon Community College
Pelin, who is a regular member of the County squad and nationally ranked, was in a class of her own. It was however encouraging to see a good entry of young players from the Banbury Schools.
Boys U/13
Winner Todd Stanmore – Abingdon Prep
Runner up Toby Dow – Warriner School
With an entry of 30 players, nationally ranked Todd showed his class by winning his age group without dropping a set. Toby Dow did well to reach the final.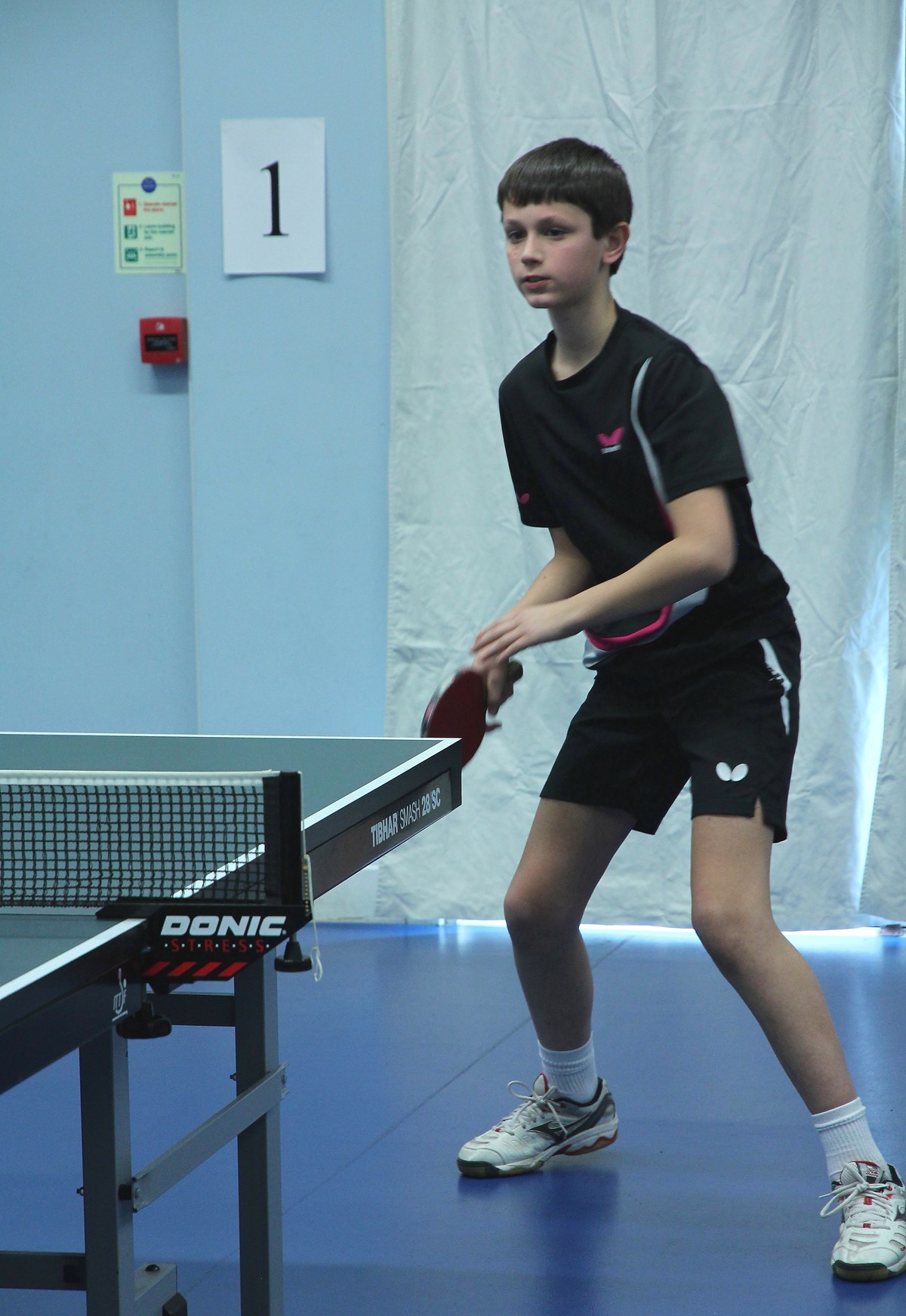 Boys U/16
Winner Rafe Fleming – Abingdon School
Runner up Ollie Keen – Warriner School
Semi-Finalists Jamie McNeil, Bartholomew, Eynsham and Robbie Greenfield, St Birinus, Didcot
This was the most open event of the day with anyone of ten competitors in with a chance.
In the quarter finals, Jamie McNeil knocked out top seed Jack Smith and Ollie Keen overcame second seed Kiarash Shaddel. In the semi-finals Jamie narrowly lost to Rafe Fleming and Ollie Keen got the better of Robbie Greenfield, who had earlier defeated Jamie Dagg.
In the final Rafe Fleming showed great maturity to win in straight sets against the attacking play of Ollie Keen.
All winners now have the opportunity to represent the County at the National Championships in April.
Karl Bushell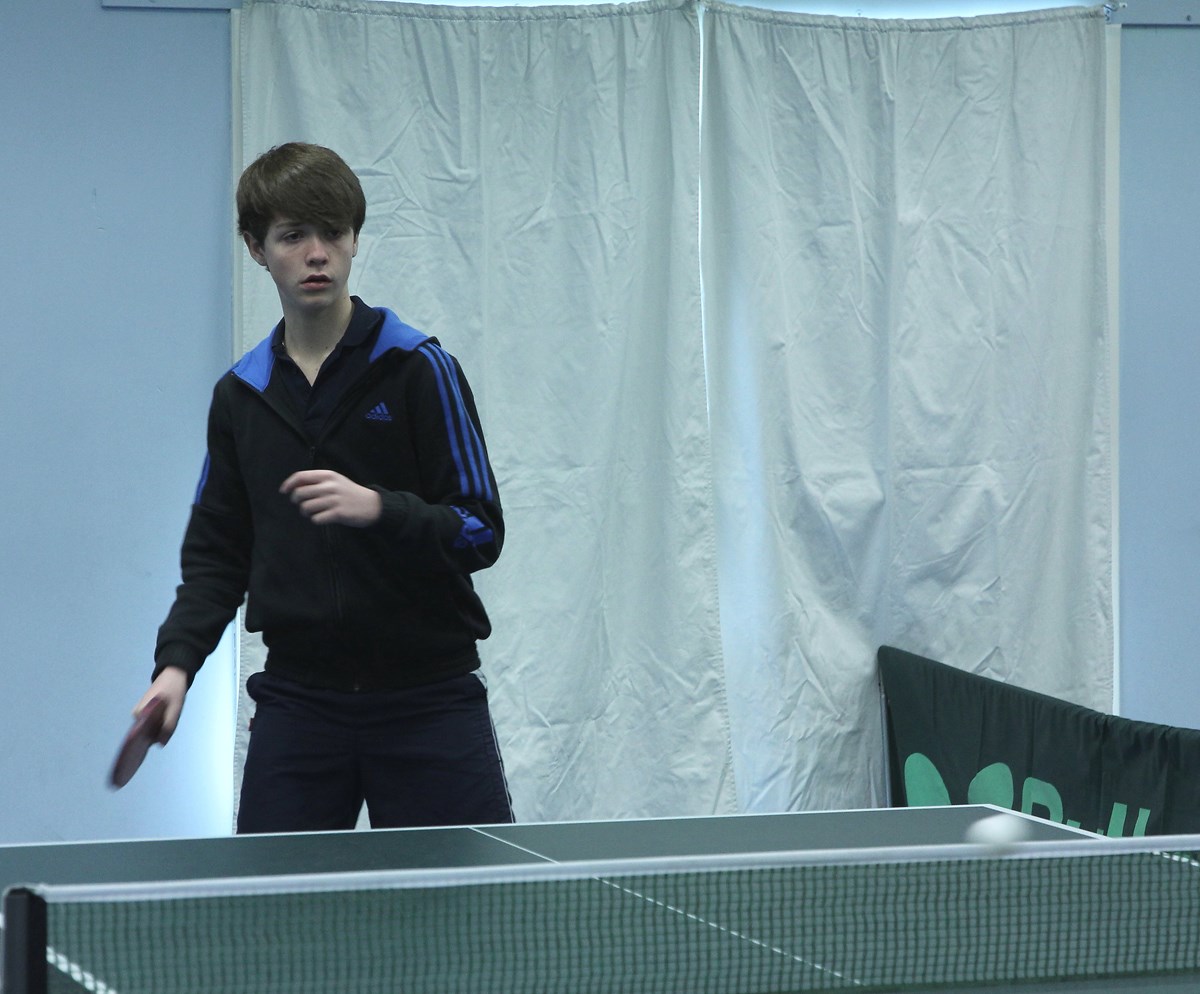 Jamie McNeil eliminated top seed, Jack Smith, in the quarter-final.
Kiarash Shaddel also bit the dust at this point, beaten by Ollie Keen.
Author:
John Birkin
via Oxford Table Tennis League
Article Published:
Last Updated: