B Team -V- Cram Dragons - 11-2-13
Another solid performance from the B Team against Cram Dragons did their promotion chances no harm. Neil and Mike played very well and won all their games, both claiming a good scalp beating Alistair Johnson. Mark was a little off on the night, but he stuck at it and won 2 out of 3. Mark and Neil lost the doubles. The final score was 8-2 to Ouston.
The next game sees Ouston play against promotion rivals Old England, who have yet to lose a match this season.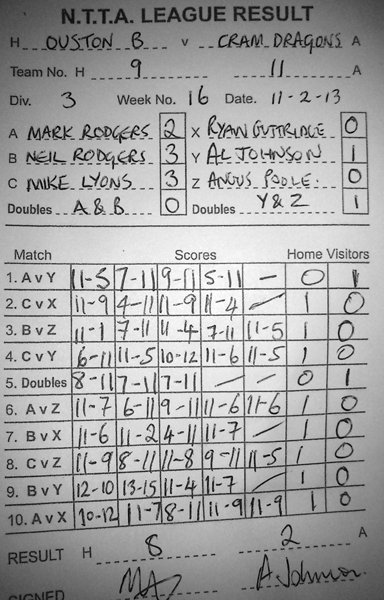 Author:
TT365 System
via Ouston Table Tennis Club
Article Published: