League update 20th June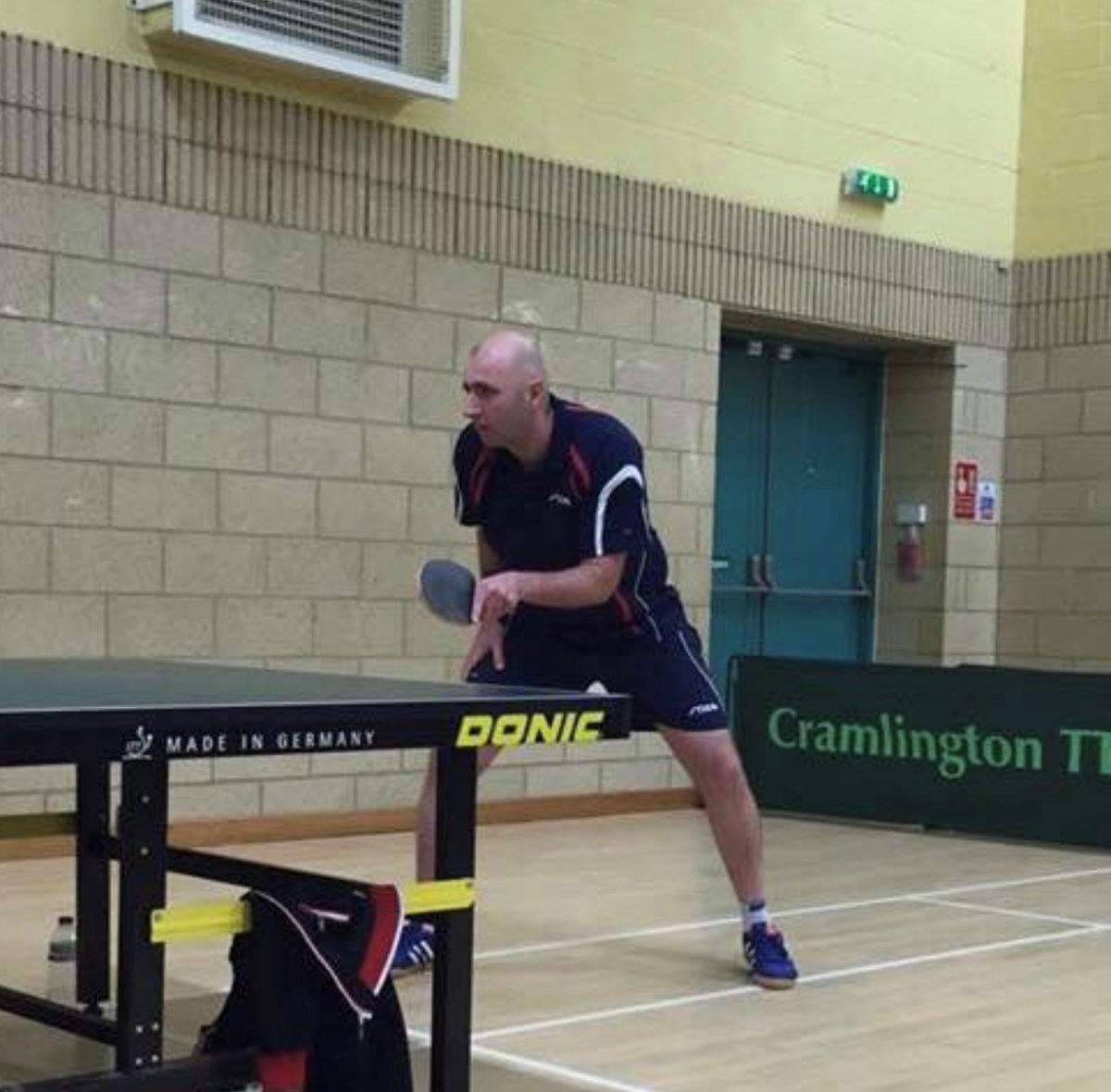 Tyneside A are currently top of Division 2 with a game in hand. This week they hosted Ouston A, a game which helped them to temporarily claim this position as they won 8-2. Steve Dickinson took Player of the Match as he won his hat-trick alongside Mark Kimberley who did the same, Mark Patterson chipping in with a single win. Tom Fowle and Jeff Mckenna both beat Patterson but third player Mark Rodgers was unable to pick up any games. Mount's C team fielded a strong line-up when they faced Sacriston Aces. Former top Premier player Tony Gelder turned out for the Mount, returning from a significant period away from the game. He won 2 matches, as did Mohinder Rawat and Dave Bannon helped out with 1. The Aces' Duncan Fraser was too good on the night though as he beat Rawat in 5 ends, Bannon in 4 and, surprisingly, Gelder in 3 straight, earning him the Player of the Match award. Jonathan Mawson was able to beat David Bannon but teammate Kevin Richardson won none.
Paul Jamieson was the star of the show when Cramlington Cobras took on Backspin A. He beat John Cook, Liam Ord and Craig Fryer, never dropping an end. The fact that Fryer won his other two matches comfortably showed the level of class displayed by Jamieson on the night. Jonathan Rippington and Mike Jones both beat Cook and Ord, giving an 8-2 victory overall. In the final game of Division 2 this week, NECA faced break-away rivals Tyneside B. The home side lined up with former Premier players Steve Robinson and Terry Kwong plus Haoran Wang. All three players won two matches and Robinson and Wang combined to take the doubles, giving an overall victory of 7-3. Daniel Kubacki, new to the region and training at Cramlington, did well for the away team when he beat both Robinson and Kwong but was unable to make it a hat-trick as he lost out to Wang in the deciding end. Steve Pearce chipped in with another win but David Craddock continued his difficult season with a duck.
In Division 3, Matfen Senators encountered no difficulties when they played host to East Boldon A. Alex Holliday, David Swan and Stephen Oxley won 10-0 over Boldon's Adam Allsopp, Ryan Campbell and Jeffrey Hope. Matfen's other team, the Tribunes, found themselves on the receiving end of a similarly-difficult evening as they visited Prudhoe United Services B. Prudhoe's usual A team turned out for the B team, Mark O'Connor, Maurice Cheek and Shirley Gelder having all played just two weeks earlier in Division 1 against Mount A. John Henderson, Nigel Tree and Robert Neil Forsyth found themselves a bit out of their depth and only managed to win 4 ends in the singles matches.
Sacriston Comets and Brandon Bravehearts battled for the only draw of the week in either division when Dan Hutchinson, Ian Mcpherson and Nigel Coe faced Stephen Pattinson, Ryan Morton and Jordan Dove. Anti-spin player Pattinson proved that his unique brand of chess-like table tennis to be effective as he won his three and took Player of the Match. Hutchinson and Mcpherson won two matches each and combined to win the doubles, Nigel Coe unable to win any for the home side. Brandon's Ryan Morton and Jordan Dove both won 1 each to support Pattinson's hat-trick. The final match of the week in Division 3 was again fairly one-sided as two Cramlington teams, the Corinthians and the Trojans, faced off against each other. The Trojans, league favourites, fielded Alastair Johnson, Blair Carmichael and Lynsey Storey. Johnson lost the fewest ends and therefore took Player of the Match but Carmichael also won his three. Storey lost out to Richard Williamson but neither Adrian Barnes nor Pauline Long were able to win any matches leading to a 9-1 defeat for the home team.
Author:
Dale Aitkenhead
via Northumbria Table Tennis League
Article Published:
Last Updated: