ROUND FOUR - FRIDAY 20TH JULY
Final Divisional Tables at the end of the night second session
Night Points - 10 attendance points less divisional points (Division + position)
Plus an extra 2 bonus points for each divisional winner of the first round of matches in the evening. Div 1 - Ivor Copley, Div 2 - Dylan Bayliss, Div 3 - Donna Ryan, Div 4 - Eve James
Division 1
| | | | | | | | | | |
| --- | --- | --- | --- | --- | --- | --- | --- | --- | --- |
| Pos | Player | Pld | Won | Lost | Gms For | Gms Ag | Points | Night Points | |
| 1st | Rob Ferguson | 3 | 2 | 1 | 5 | 3 | 5 | 10 - (1+1) = 8 | |
| 2nd | Dylan Bayliss | 3 | 2 | 1 | 4 | 3 | 4 | 10 - (1+2) = 7 + 2 | |
| 3rd | Rowan Bayliss | 3 | 1 | 2 | 3 | 4 | 3 | 10 - (1+3) = 6 | |
| 4th | Ivor Copley | 3 | 1 | 2 | 3 | 5 | 2 | 10 - (1+4) = 5 + 2 | |
Division 2
| | | | | | | | | | |
| --- | --- | --- | --- | --- | --- | --- | --- | --- | --- |
| Pos | Player | Pld | Won | Lost | Gms For | Gms Ag | Points | Night Points | |
| 1st | Richard Salt | 3 | 3 | 0 | 6 | 0 | 6 | 10 - (2+1) = 7 | |
| 2nd | Andrew Davies | 3 | 2 | 1 | 4 | 3 | 5 | 10 - (2+2) = 6 | |
| 3rd | Donna Ryan | 3 | 1 | 2 | 3 | 4 | 3 | 10 - (2+3) = 5 + 2 | |
| 4th | Debi Curl | 3 | 0 | 3 | 0 | 6 | 0 | 10 - (2+4) = 4 | |
Division 3
| | | | | | | | | | |
| --- | --- | --- | --- | --- | --- | --- | --- | --- | --- |
| Pos | Player | Pld | Won | Lost | Gms For | Gms Ag | Points | Night Points | |
| 1st | Lewis Short | 3 | 3 | 0 | 6 | 0 | 6 | 10 - (3+1) = 6 | |
| 2nd | Rob Bayliss | 3 | 2 | 1 | 4 | 3 | 4 | 10 - (3+2) = 5 | |
| 3rd | Eve James | 3 | 1 | 2 | 3 | 5 | 3 | 10 - (3+3) = 4 + 2 | |
| 4th | David Olver | 3 | 0 | 3 | 1 | 6 | 1 | 10 - (3+4) = 3 | |
Division 4

| | | | | | | | | | |
| --- | --- | --- | --- | --- | --- | --- | --- | --- | --- |
| Pos | Player | Pld | Won | Lost | Gms For | Gms Ag | Points | Night Points | |
| 1st | Marc Winstanley | 1 | 1 | 0 | 3 | 1 | 3 | 10 - (4+1) = 5 | |
| 2nd | Brian Hemming | 1 | 0 | 1 | 1 | 3 | 1 | 10 - (4+2) = 4 | |
A little quieter this week with just 14 players taking part, but some terrific close matches in all divisions and yet another new overall winner.
In the early evening round Eve James had a great battle with Marc Winstanley eventually winning the 4th Division. And the girls were looking good in the 3rd Division too, with Donna Ryan pipping Debi Curl to top the Division. 2nd Division champion was Dylan Bayliss, he was unbeaten in a Division with a strong Bayliss feel to it, Rowan being runner up. Ivor Copley again won the 1st Division by points difference over Rob Ferguson. Eve James picked up the spot prize of a Newton Abbot TTC 'T' shirt.
In the second, points scoring round, Marc Winstanley picked up the 4th Division title. Lewis Short won all his matches to take the 3rd Division Crown. The 2nd Division was won by Richard Salt having been relegated from Division 1 for the first time this season Richard bounced back to win all of his matches. The composition of the first division included the first 3 rounds winners in Rowan Bayliss, Dylan Bayliss & Ivor Copley, Rob Ferguson being the odd one out. However, Rob won through in a really close contest in which all players won matches, edging out Dylan Bayliss on games won.
So a winners trophy presented to Rob Ferguson and medals awarded to the Divisional winners.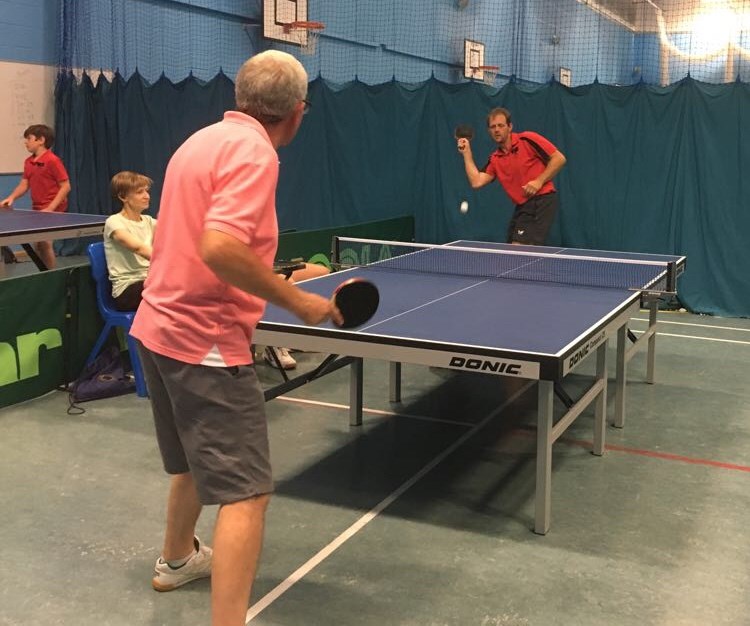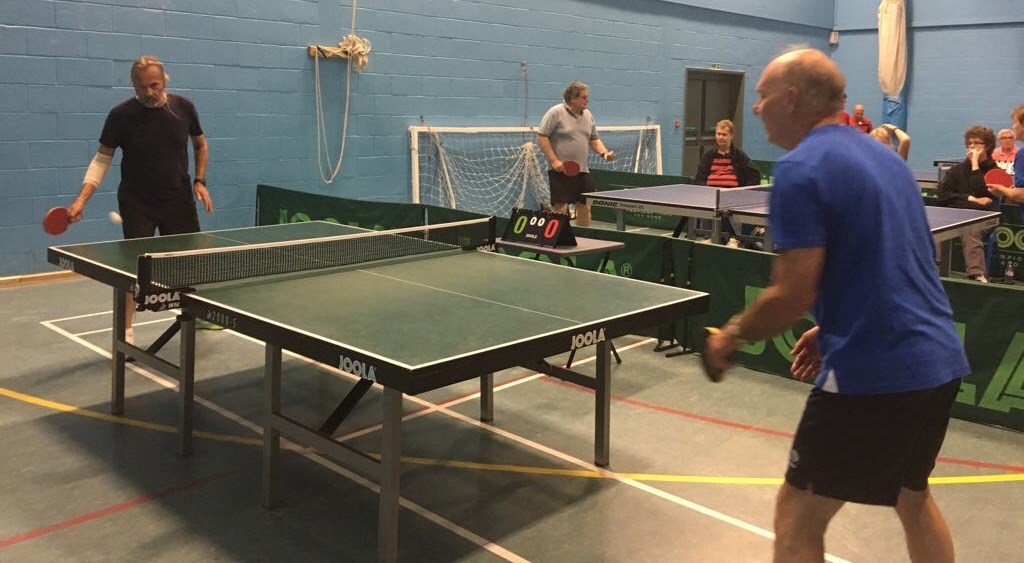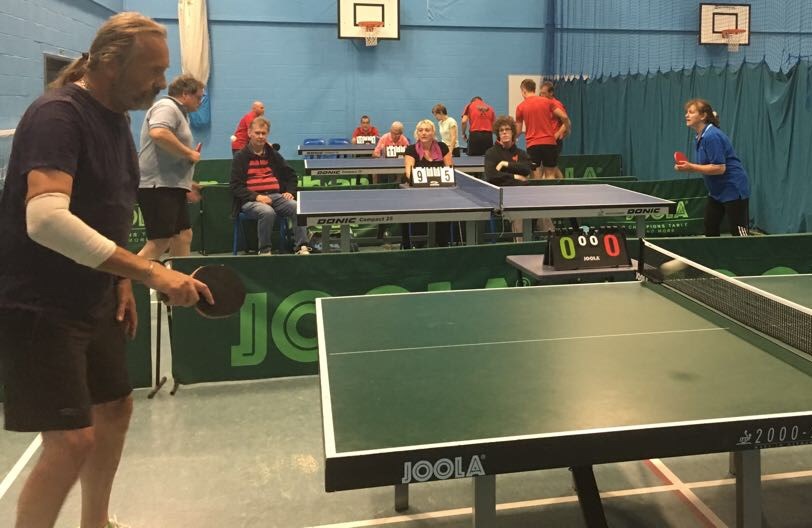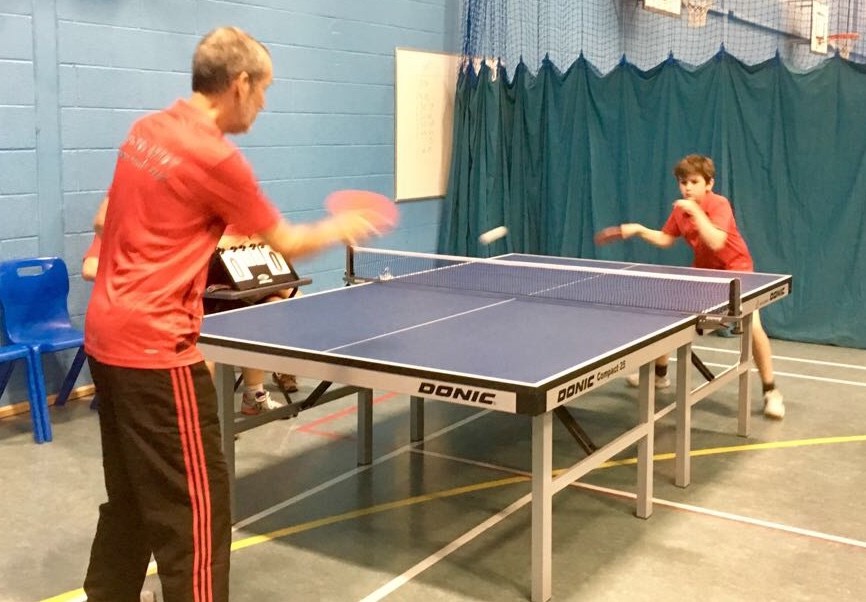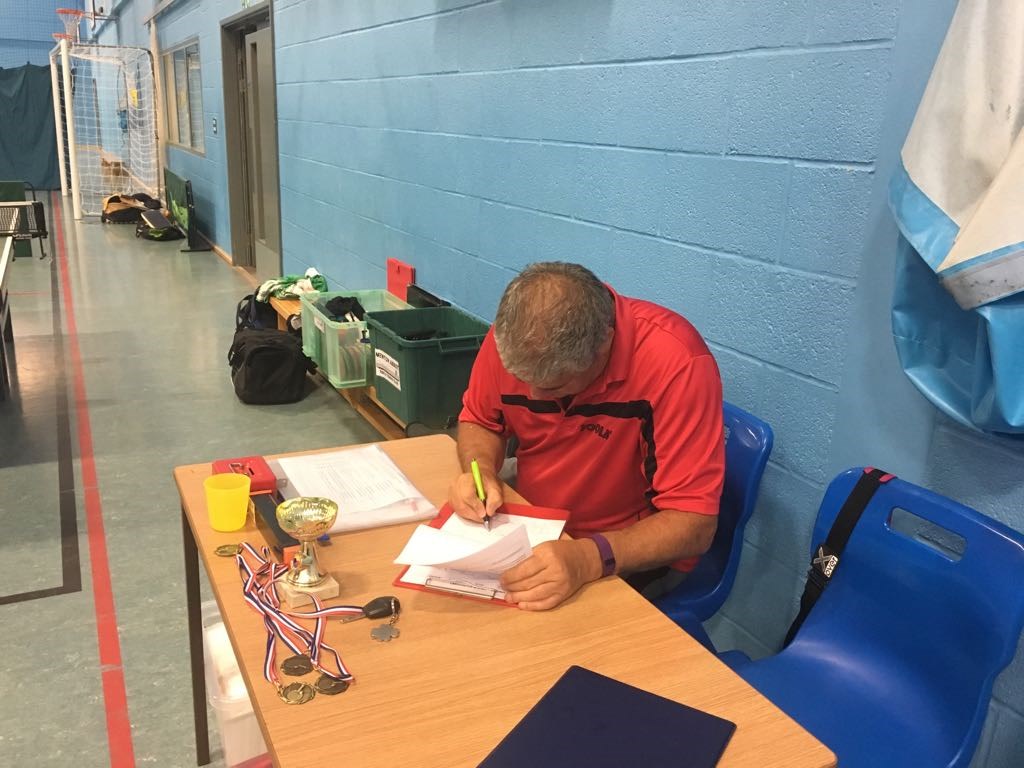 Last Updated: