ROUND THREE - SATURDAY 14TH JULY
Divisional tables at the end of the third session
10 attendance points less divisional points (division + position)
Plus an extra two bonus points for each divisional winner of the first round of the morning - Div 1 - Josh Redfern, Div 2 - Chris Bishop, Div 3 - Sam Cumber
Division 1
| | | | | | | | | | |
| --- | --- | --- | --- | --- | --- | --- | --- | --- | --- |
| Pos | Player | Pld | Won | Lost | Gms For | Gms Ag | Points | League Points | |
| 1st | Josh Redfern | 3 | 3 | 0 | 6 | 0 | 6 | 10 - (1+1) = 8 + 2 | |
| 2nd | Henry Greet | 3 | 2 | 1 | 4 | 3 | 4 | 10 - (1+2) = 7 | |
| 3rd | Marc Winstanley | 3 | 1 | 2 | 3 | 5 | 3 | 10 - (1+3) = 6 | |
| 4th | Chris Bishop | 3 | 0 | 3 | 1 | 6 | 1 | 10 - (1+4) = 5 + 2 | |
Division 2
| | | | | | | | | | |
| --- | --- | --- | --- | --- | --- | --- | --- | --- | --- |
| Pos | Player | Pld | Won | Lost | Gms For | Gms Ag | Points | League Points | |
| 1st | David Olver | 3 | 3 | 0 | 6 | 0 | 6 | 10 - (2+1) = 7 | |
| 2nd | Harry Brewer | 3 | 2 | 1 | 4 | 3 | 4 | 10 - (2+2) = 6 | |
| 3rd | Nick Harris | 3 | 1 | 2 | 3 | 4 | 2 | 10 - (2+3) = 5 | |
| 4th | Sam Cumber | 3 | 0 | 3 | 0 | 6 | 0 | 10 - (2+4) = 4 + 2 | |
Division 3
| | | | | | | | | | |
| --- | --- | --- | --- | --- | --- | --- | --- | --- | --- |
| Pos | Player | Pld | Won | Lost | Gms For | Gms Ag | Points | League Points | |
| 1st | Sam Todd | 3 | 3 | 0 | 6 | 1 | 6 | 10 - (3+1) = 6 | |
| 2nd | Ben C-Y | 2 | 1 | 1 | 3 | 2 | 3 | 10 - (3+2) = 5 | |
| =3rd | Charlie Cumber | 2 | 0 | 2 | 0 | 4 | 0 | 10 - (3+3) = 4 | |
| =3rd | Toby C-Y | 1 | 0 | 1 | 0 | 2 | 0 | 10- (3+3) = 4 | |
The third round of our Saturday morning summer singles challenge took place yesterday with 12 players taking part.
In the first group of matches Josh Redfern topped the first division, Chris Bishop topped the second division while Sam Cumber won the third.
Ben & Toby C-Y joined in the second round of matches for their first competitive encounter, although timing issues prevented them playing all their matches
Sam Todd won the third division, David Olver the second division and an impressive Josh Redfern, again unbeaten all morning, took the first division title.
Josh Redfern won a Newton Abbot TTC 'T' shirt as Div 1 winner. With David Olver being awarded the days trophy for winning Div 2. Sam Todd also received a NATTC 'T' shirt for his efforts in winning the 3rd Division.
The final round, with tophies for all divisional winners, takes place in two weeks time on Saturday 28th July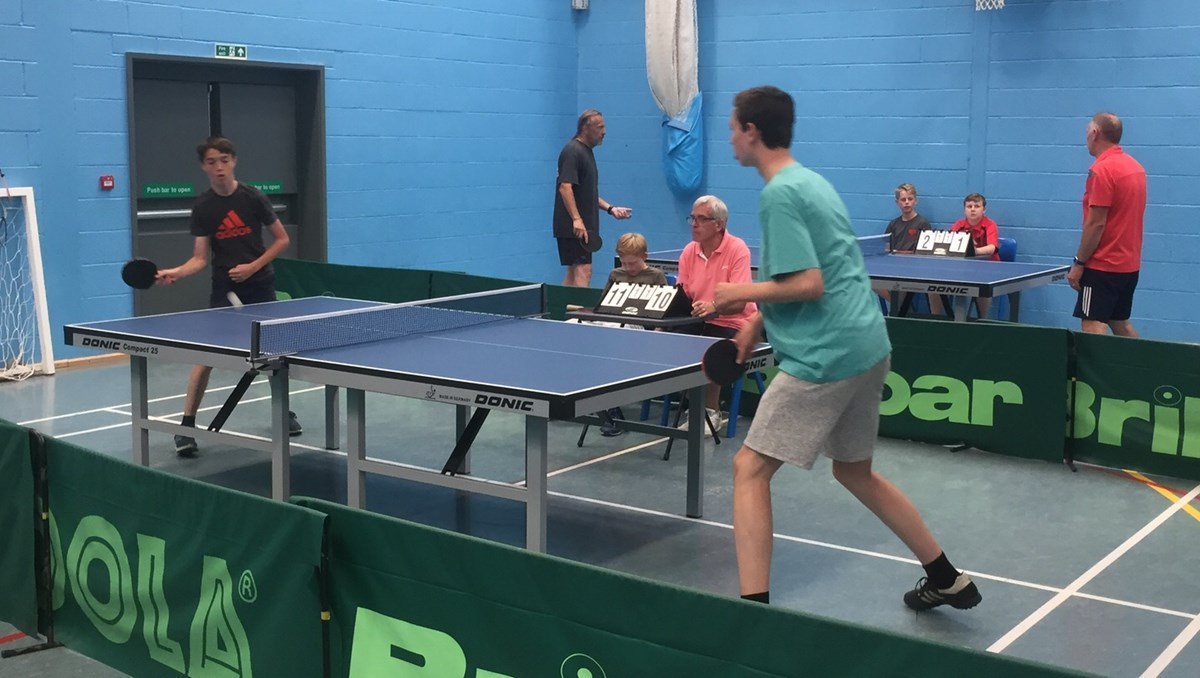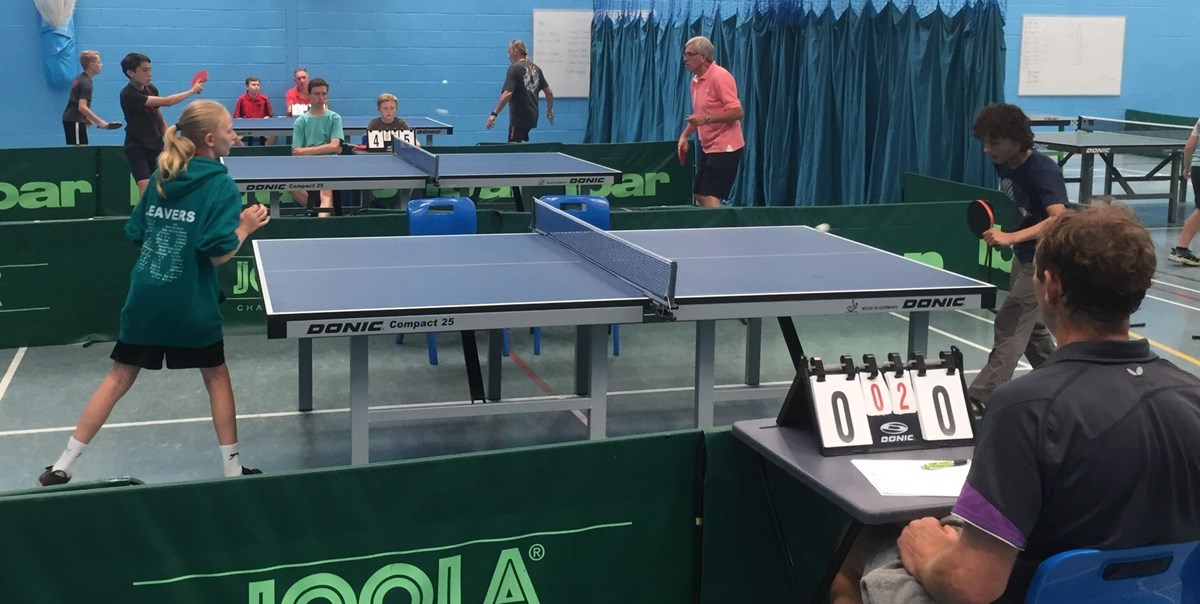 Last Updated: