ROUND ONE - FRIDAY 8TH JUNE
Final Divisional Tables at the end of the night second session
Night Points - 10 attendance points less divisional points (Division + position)
Plus an extra 2 bonus points for each divisional winner of the first round of matches in the evening. Div 1 - Rowan Bayliss, Div 2 - Rob Ferguson, Div 3 - Josh Redfern, Div 4 - Eve James, Div 5 - Debi Curl
Division 1
Pos
Player
Pld
Won
Lost
Gms For
Gms Ag
Points
Night Points
1st
Rowan Bayliss
3
3
0
6
0
6
10 - (1+1) =

8 + 2

2nd
Richard Salt
3
1
2
3
4
3
10 - (1+2) = 7
3rd
Ann Morris
3
1
2
2
5
2
10- (1+3) = 6
4th
Rob Ferguson
3
1
2
2
5
2
10 - (1+4) =

5 + 2
Division 2
Pos
Player
Pld
Won
Lost
Gms For
Gms Ag
Points
Night Points
1st
Rob Bayliss
3
3
0
6
1
6
10 - (2+1) = 7

2nd
Josh Redfern
3
2
1
5
3
5
10 - (2+2) = 6 + 2
3rd
Andrew Davies
3
1
2
2
5
2
10 - (2+3) =

5

4th
Ivor Copley
3
0
3
2
6
2
10 - (2+4) =

4
Division 3
Pos
Player
Pld
Won
Lost
Gms For
Gms Ag
Points
Night Points
1st
Lewis Short
3
3
0
6
2
6
10 - (3+1) = 6
2nd
Dylan Bayliss
3
2
1
5
2
5
10 - (3+2) = 5
3rd
Kevin Payne
3
1
2
3
4
3
10 - (3+3) =

4

4th
Eve James
3
0
3
0
6
0
10 - (3+4) = 3+ 2
Division 4
Pos
Player
Pld
Won
Lost
Gms For
Gms Ag
Points
Night Points
1st
David Palmer
3
3
0
6
1
6
10 - (4+1) =

5

2nd
Simon Baxter
3
2
1
4
3
4
10 - (4+2) = 4
3rd
Donna Ryan
3
1
2
3
4
3
10 - (4+3) = 3
4th
Debi Curl
3
0
3
1
6
1
10 - (4+4) = 2 + 2
Division 5
Pos
Player
Pld
Won
Lost
Gms For
Gms Ag
Points
Night Points
1st
David Olver
3
3
0
6
1
6
10 - (5+1) = 4
2nd
Ollie Pead
3
2
1
4
3
4
10 - (5+2) = 3
3rd
Marc Winstanley
3
1
2
4
4
4
10 - (5+3) =

2

4th
Brian Hemming
3
0
3
0
6
0
10 - (5+4) =

1
The new tournament for Newton Abbot TTC regulars, aimed at our Division Four standard players, non league players and beginners, attracted 20 players.
Five divisions of four players were formed based loosely around TTE ranking points.
Many really good, close matches ensued, providing excellent competitive games both for our league players and those wanting to progress to play in the league.
The first round of matches on the night saw the top two players in each division promoted with the bottom two relegated, to form the final round of matches which count towards the individuals points tally for the competition. There were fine performances from Debi Curl, Eve James, Rob Ferguson, Ivor Copley, Josh Redfern & Rowan Bayliss in the first round of matches.
In the second, points winning round, there was an excellent win for David Olver in the Fifth division. David Palmer, another non league player took the fourth division title. Lewis Short who dropped down from Division two was undefeated as he took the Division 3 title. Rob Bayliss relegated from Div One was too strong for Division 2 winning all his games, a fine runners up position for Josh Redfern, the only player on the night to jump two divisions. The overall winner and undefeated on the night was young Rowan Bayliss who took the trophy as Division One Champion. Well done Rowan.
Only the one spot prize this week due to a problem with our suppliers! that went to Donna Ryan for the point of the night, an incredible rally at 11-11 with David Palmer.
We return to do it all again in two weeks time. Next week be prepared for a structured coaching session from our Mr Cheung.
Thanks to Sonja for sorting out all the scorecards and divisions and to Jon for keeping our normal session going while the competition took place.
If I can understand my own points scoring system the results and points totals will go on our 365 website over the weekend.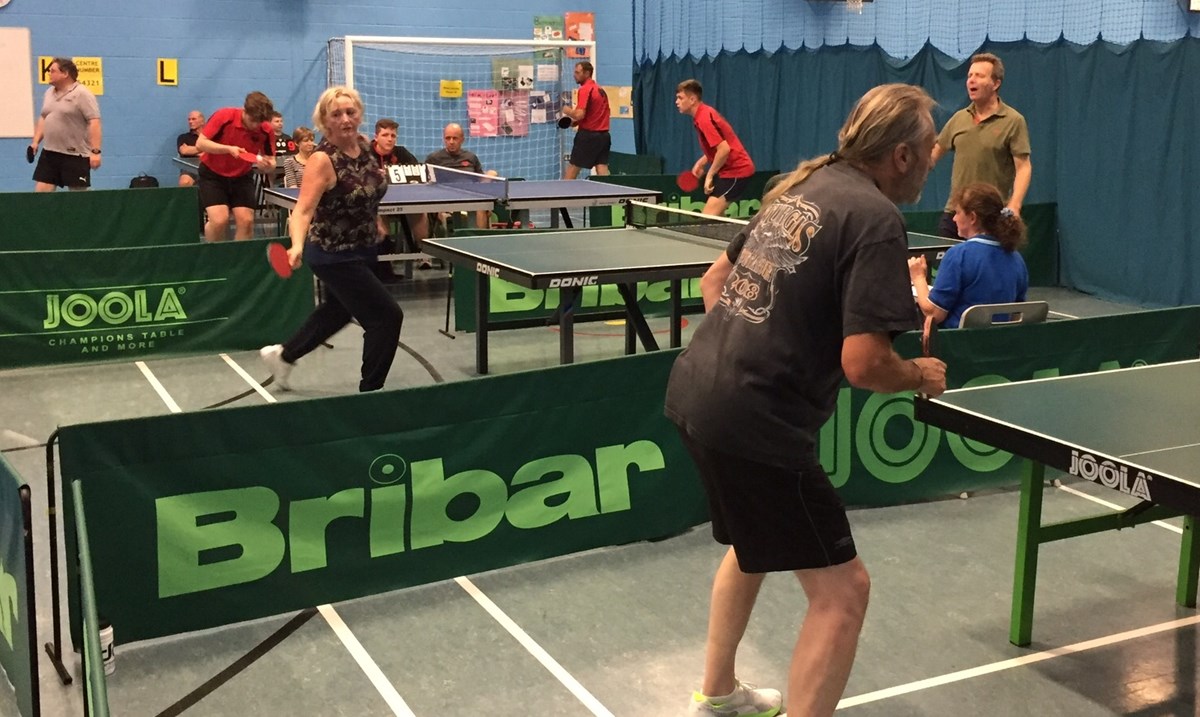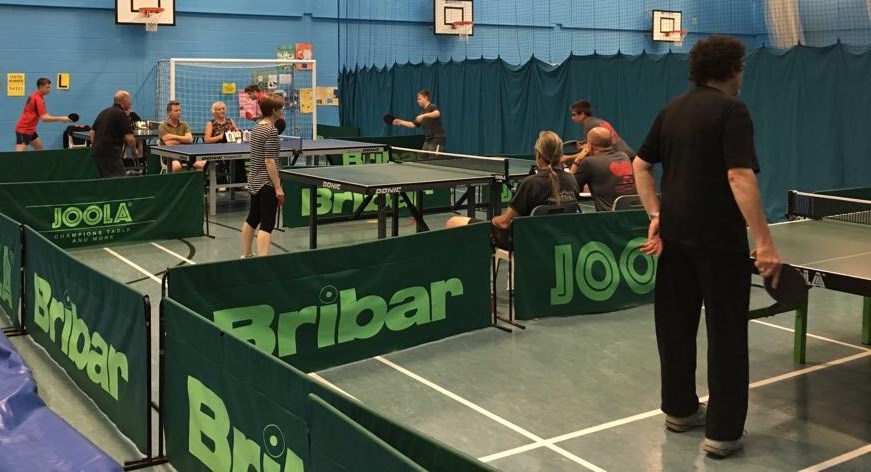 Last Updated: