ROUND ONE - SATURDAY 16TH JUNE
Divisional tables at the end of the mornings second session
10 attendance points less divisional points (division + position)
Plus an extra 2 bonus points for each divisional winner of the first round of the morning. Div 1 - Marc Winstanley, Div 2 - Henry Greet, Div 3 - Katie Thain
Division 1
| | | | | | | | | | |
| --- | --- | --- | --- | --- | --- | --- | --- | --- | --- |
| Pos | Player | Pld | Won | Lost | Gms For | Gms Ag | Points | League Points | |
| 1st | Marc Winstanley | 3 | 2 | 1 | 5 | 3 | 5 | 10 - (1 + 1) = 8 + 2 | |
| 2nd | Henry Greet | 3 | 2 | 1 | 5 | 3 | 5 | 10 - (1 + 2) = 7 + 2 | |
| 3rd | Harry Brewer | 3 | 1 | 2 | 3 | 4 | 3 | 10 - (1 + 3) = 6 | |
| 4th | David Olver | 3 | 1 | 2 | 2 | 2 | 2 | 10 - (1 + 4) = 5 | |
Division 2
| | | | | | | | | | |
| --- | --- | --- | --- | --- | --- | --- | --- | --- | --- |
| Pos | Player | Pld | Won | Lost | Gms For | Gms Ag | Points | League Points | |
| 1st | Katie Thain | 3 | 3 | 0 | 6 | 0 | 6 | 10 - (2 +1) = 7 + 2 | |
| 2nd | Ethan Lee | 3 | 2 | 1 | 4 | 3 | 4 | 10 - (2 + 2) = 6 | |
| 3rd | Sam Cumber | 3 | 1 | 2 | 3 | 4 | 3 | 10 - (2 + 3) = 5 | |
| 4th | Quillan Wilson | 3 | 0 | 3 | 0 | 6 | 0 | 10 - (2 + 4) = 4 | |
Division 3
| | | | | | | | | | |
| --- | --- | --- | --- | --- | --- | --- | --- | --- | --- |
| Pos | Player | Pld | Won | Lost | Gms For | Gms Ag | Points | League Points | |
| 1st | Nick Harris | 1 | 1 | 0 | 3 | 0 | 3 | 10 - (3 + 1) = 6 | |
| 2nd | Charlie Cumber | 1 | 0 | 1 | 0 | 3 | 0 | 10 - (3 + 2) = 5 | |
In the first round of the morning, Katie Thain won the third Division, Henry Greet won the 2nd Division and Marc Winstanley won the 1st Division. Following promotion and relegation the second, points scoring, round of matches had Nick Harris winning the 3rd Division, Katie Thain winning the 2nd Division and Marc Winstanley winning a very competitive and extremely close first division, which had the top two players on equal games and points, Henry Greet just losing out as he lost the head to head with Marc.
So a good first session of matches with prizes awarded to Divisional winners, Marc Winstanley (club mug), Katie Thain (club cap) Nick Harris (Malteasers) and a special spot prize to Charlie Cumber (club T shirt).
Well done to all participants, some playing competitive table tennis for the first time.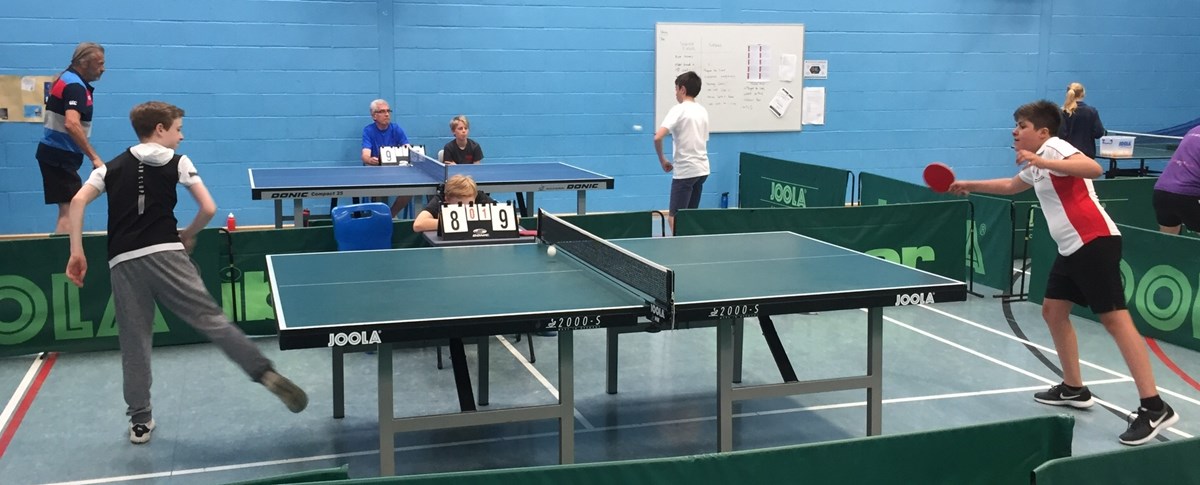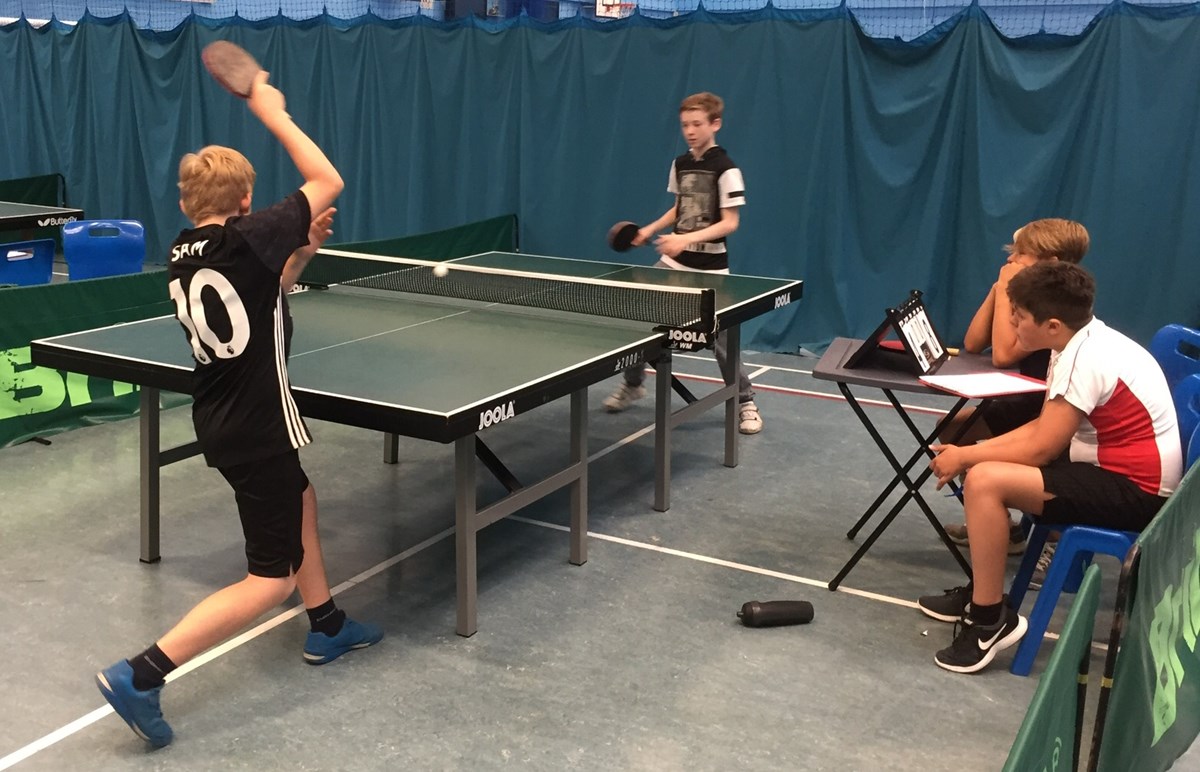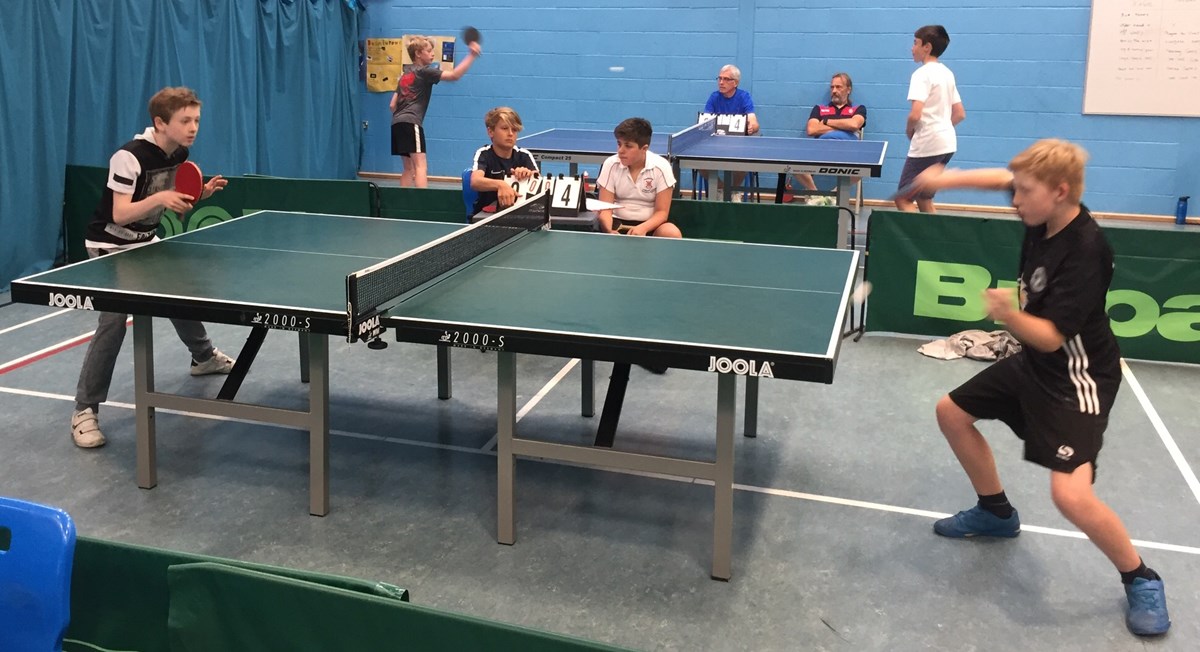 Last Updated: