Don Blatchford Cup 2018
Congratulations to Dylan Bayliss who became the first person to retain the Don Blatchford Cup. In a top quality final he defeated Josh Redfern 3-1.
Dylan won his group and then defeated his brother Rowan in the semi-final.
Josh also won his group, going on to beat Henry Greet in the semi-final.
Katie Thain won the shield defeating Steve Todd in the final.
Sam Todd, Josh Redfern, Dylan Bayliss & Katie Thain
Thanks to Dale & Rob for assisting and to Steve for taking part to give everyone lots of games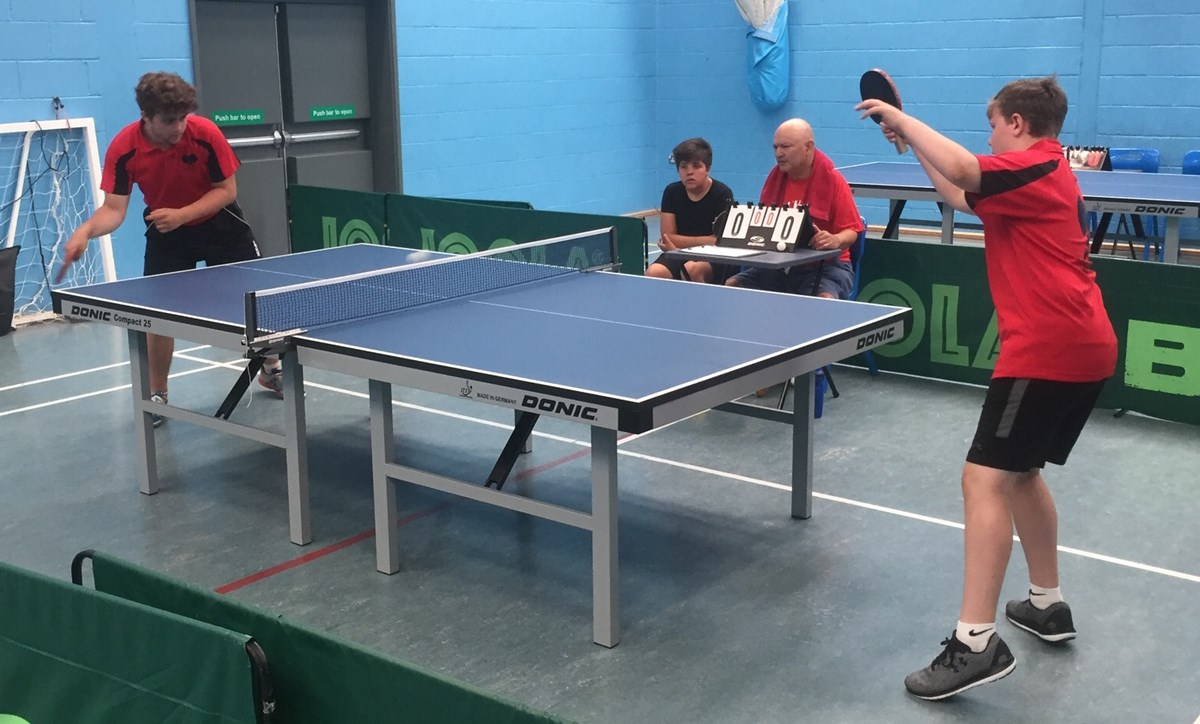 More pics in the gallery
Author:
Tony Halse
via Newton Abbot Table Tennis Club
Article Published:
Last Updated: