CLUBMARK Challenge 2015
Newton Abbot Table Tennis Club held their Annual 'CLUBMARK' Challenge for the Don Blatchford Cup at Teign School on Friday 8th May. The competition is for junior members of the Club who are comparatively new to the sport. Several of the competitors have just completed their first season in the league while others will be looking forward to their chance next season.
The winner of the Don Blatchford Cup was Travis Graham who defeated Joe Strickland in the final. Travis has worked hard and improved massively during his first season in the league with Newton Abbot Hawks in the 4th Division of the South Devon & Torbay Table Tennis League. The final was a one-sided affair with Travis' forehand attack in scintillating form.
The shield final was an entertaining game of excellent hard hitting rallies between Ross Embury and Lewis Short, with Ross eventually coming through in 3 close games.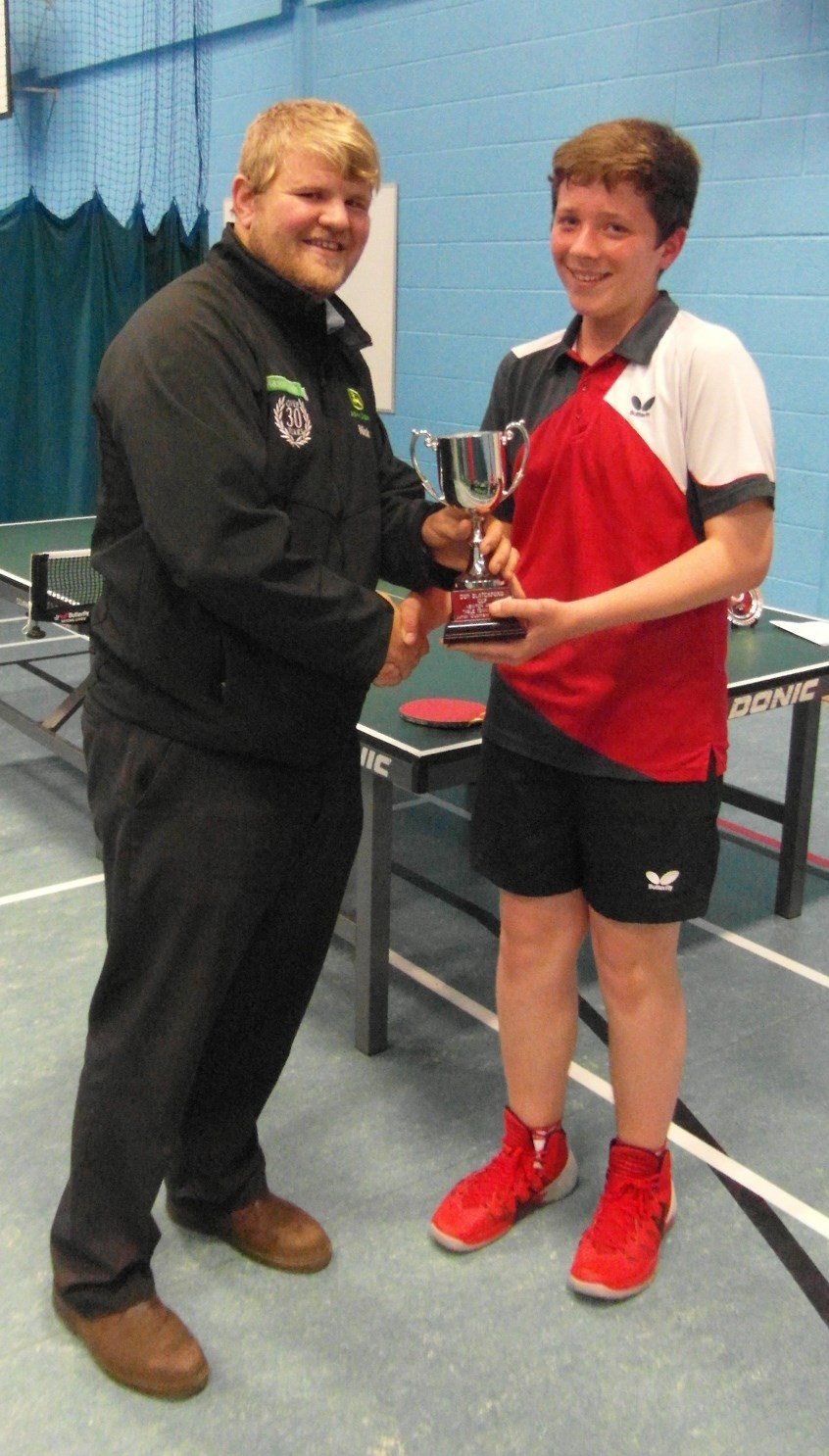 Travis Graham receives the Don Blatchford Cup from Newton Abbot TTC coach, Nick Halse
'CLUBMARK' Challenge Shield winner Ross Embury receives his award from Nick Halse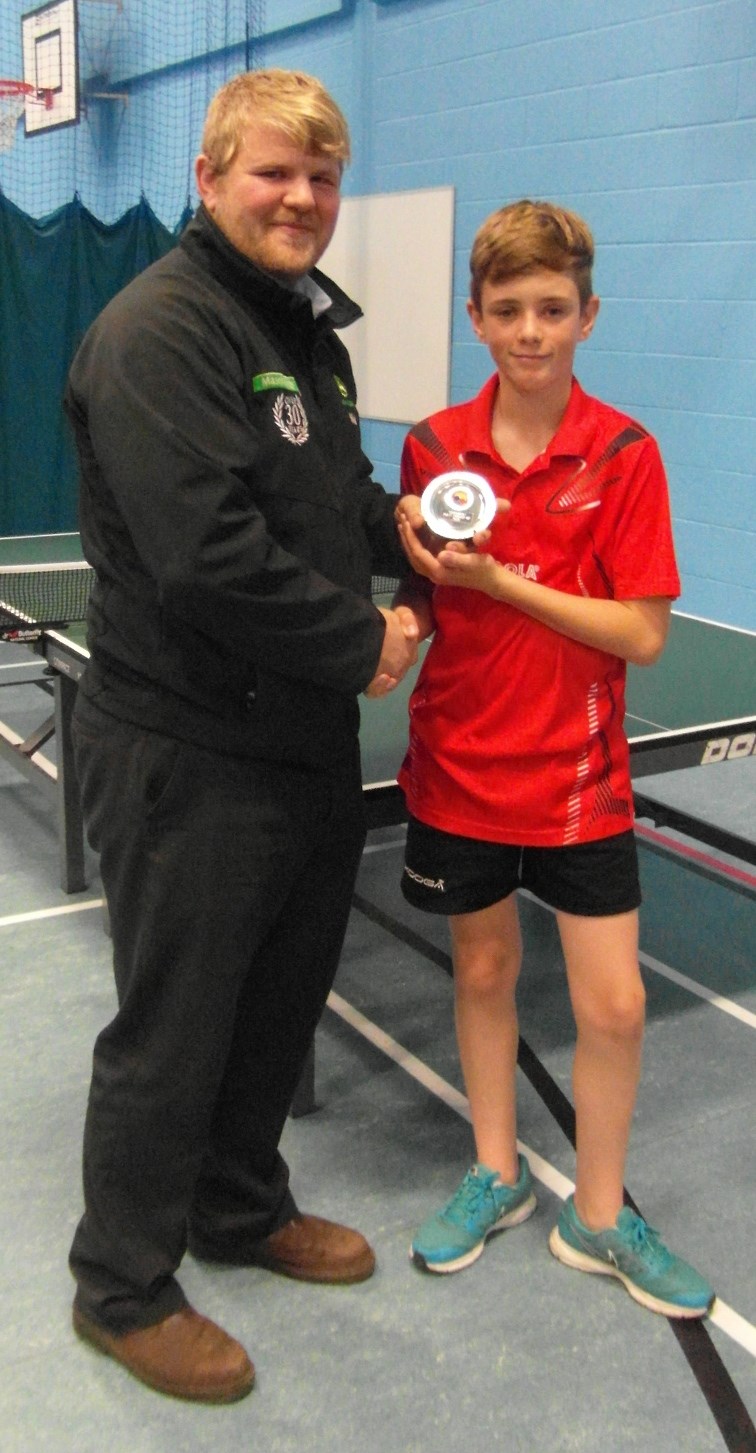 'CLUBMARK' Challenge Shield Runner-up, Lewis Short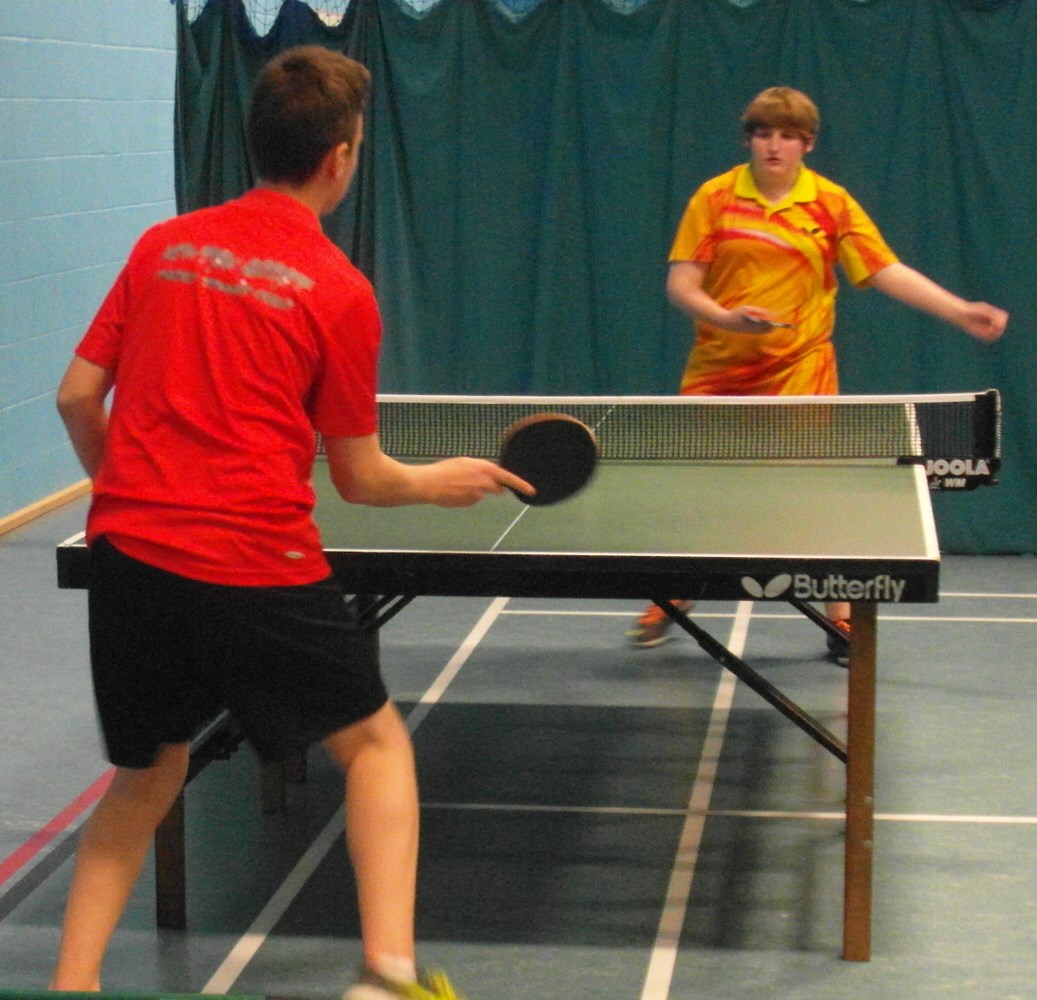 Cup Runner-up, Joe Strickland, playing Ross Embury, Shield winner, in a group match
Author:
Tony Halse
via Newton Abbot Table Tennis Club
Article Published:
Last Updated: