MIDDLESBROUGH CHAMPIONSHIP 2017
Pictured l to r: Bruce Lowther, Barry Pearson, Tom Hand, Mike Howling and Robert Evans
The new event for the 2017 Middlesbrough Championships, the 60 + Handicap Singles - which was kindly sponsored by Barry Pearson - proved to be a very popular event.
Bruce Lowther (Beaumont Accountancy Nomads C) won the event with Tom Hand (Ormesby TTC F) runner/up. Robert Evans (Beaumont Accountancy Nomads B) and Mike Howling (Ormesby TTC H Pirates) were the losing semi finalists.
OPEN SINGLES AND VETERAN SINGLES WINNER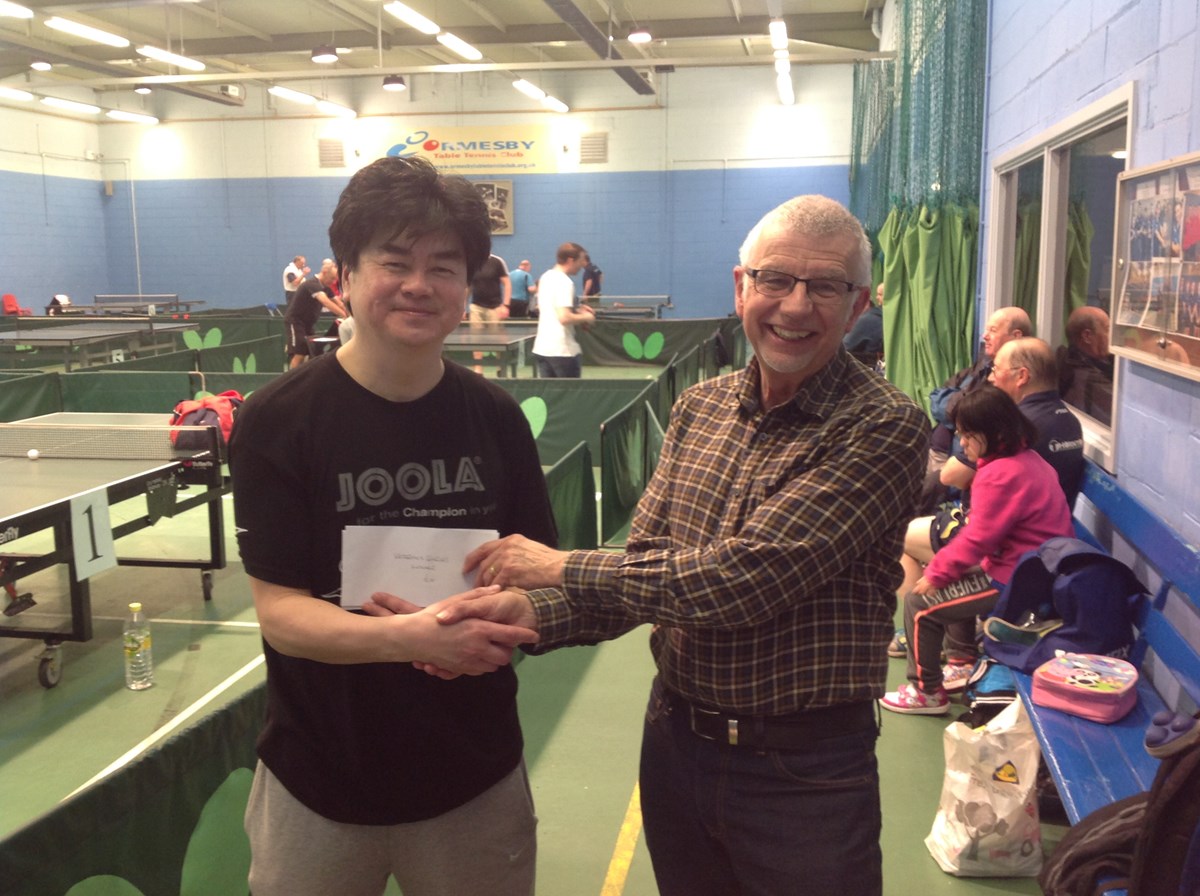 Jevon Chan left with David Hildreth the Middlesbrough League Vice Chairman
Jevon Chan won both the Open Singles, beating Dave Ashwell 11-6, 11-9, 11-7 in the final and the Veterans Singles which was a repeat of the Open Singles where once again Jevon beat Dave Ashwell 12-10, 12-10, 11-9.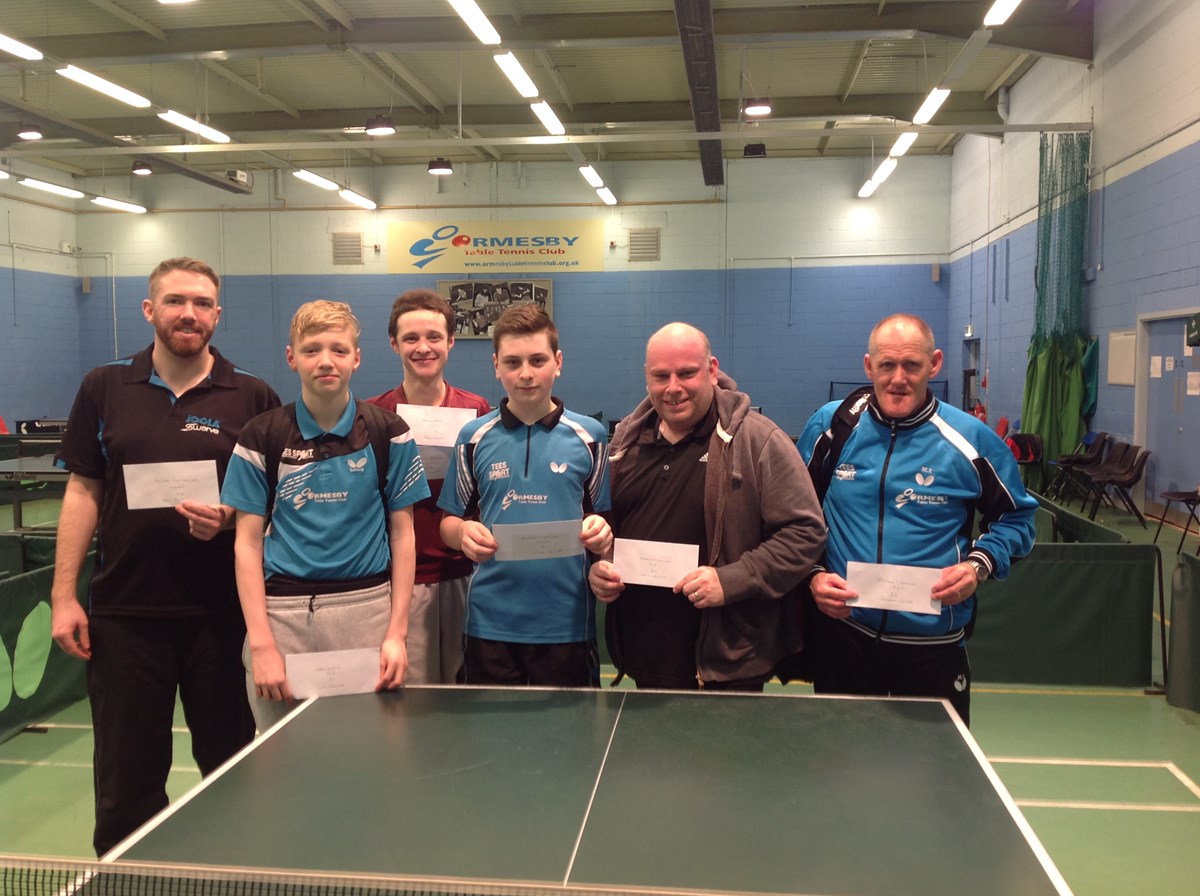 l to r: Angus Poole, Christopher Edwards, Ryan Nassau, Tom Rayner, Chris Rayner and Michael Young
Angus Poole (Swerve D) won the Division Two title, Christopher Edwards and Ryan Nassau (both Ormesby TTC D) were runners up in the Open Doubles and Ryan Nassau also won the Handicap Singles. Tom Rayner (Ormesby B) won the Division One and Hard Bat titles. Chris Rayner (Tom's father) was runner/up in the Handicap Singles. Michael Young was runner/up to Tom Rayner in the Division One Singles and also the Hard Bat Singles.
Author:
Brenda Stephenson
via Middlesbrough Table Tennis League
Article Published:
Last Updated: