MATCH REPORTS WEEKENDING 8 DECEMBER 2017
A 10-0 victory for Ormesby F puts them at the top of Division 2 of the Middlesbrough and District Table Tennis League with 45 points from six matches, after they defeated the bottom of the League team Ormesby I.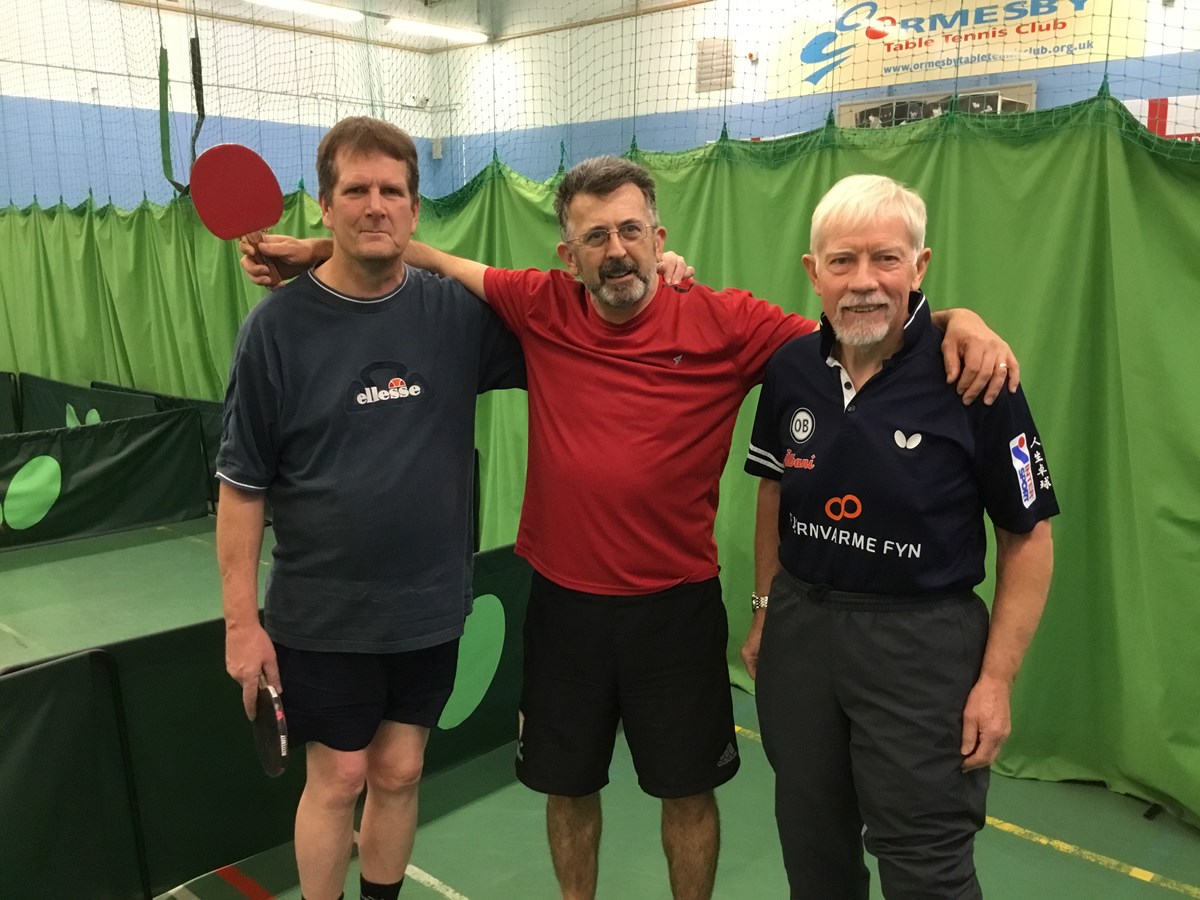 Three players from the Ormesby F Team - Chris Gunn, John McCullow and Keith Lewis
The Ormesby F trio of Tom Hand, Chris Gunn and Michael McMahon were convincing winners, taking all 10 sets with only one set going to the deciding game when Gunn beat John Daly at 11-4.
Swerve D lost ground and are in 2nd place after losing to Beaumont Accountancy Nomads D by 8–2. Simon Sharples was the star of this match scoring a hat trick for Beaumont whilst Philip Lowther and Geoff Howe won two each. Peter Philips replied with two for Swerve. Swerve have 41 points from six matches whilst Beaumont's are also in the Championship race with 34 from five.
Swerve E are in 3rd place after a 9-1 victory over Ormesby J. Kenneth Dinsdale and David Brown both scored hat tricks, whilst Anwar Rasoul won 2. Noel Thomas replied for Ormesby. They have 38 points from six.
Ormesby G who enjoyed an 8-2 victory over Ormesby K are in 4th place on 36 points from six matches. Syd Davis scored a hat trick whilst Mike Newton and Alan Fowler won two each. Olly Flight replied with two for Ormesby K.
Alan Ransome OBE
Author:
Brenda Stephenson
via Middlesbrough Table Tennis League
Article Published:
Last Updated: