Annual Championships 2015
The Annual Championships for the 2014-15 Season took place on Sunday 1st March at Ravenshead Leisure Centre with a strong turnout making it a most entertaining and competitive day.
Gareth Godber won his first Open Singles Championship beating 7 times Open Champion Dean Brookes in the final ( 7-11, 11-8, 11-6, 11-6 )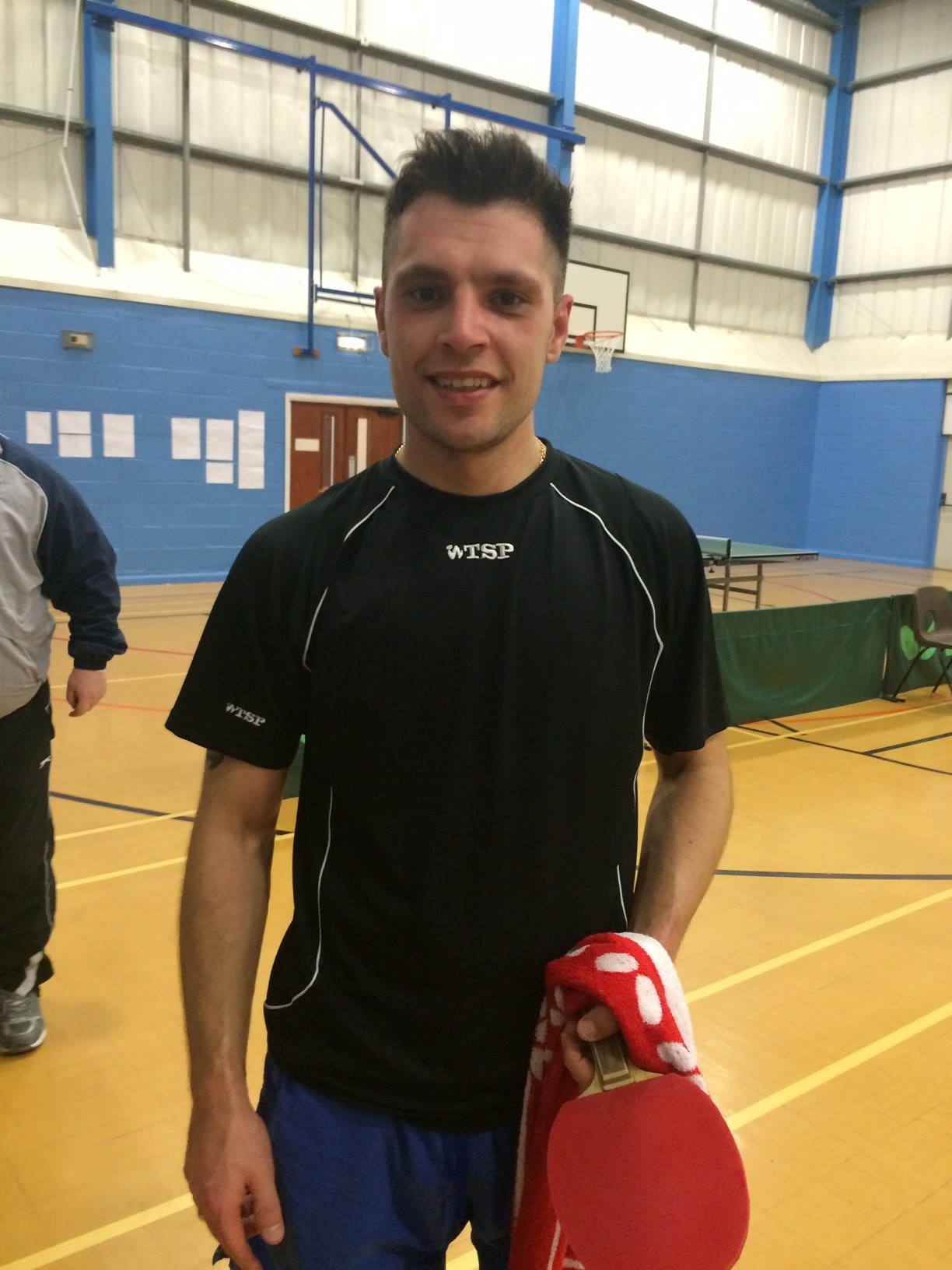 Tony Swain won the Division two singles Championship meeting in the Final his Team mate Erlands Skels in a very close match ( 11-3, 11-9, 9-11, 7-11, 11-7 )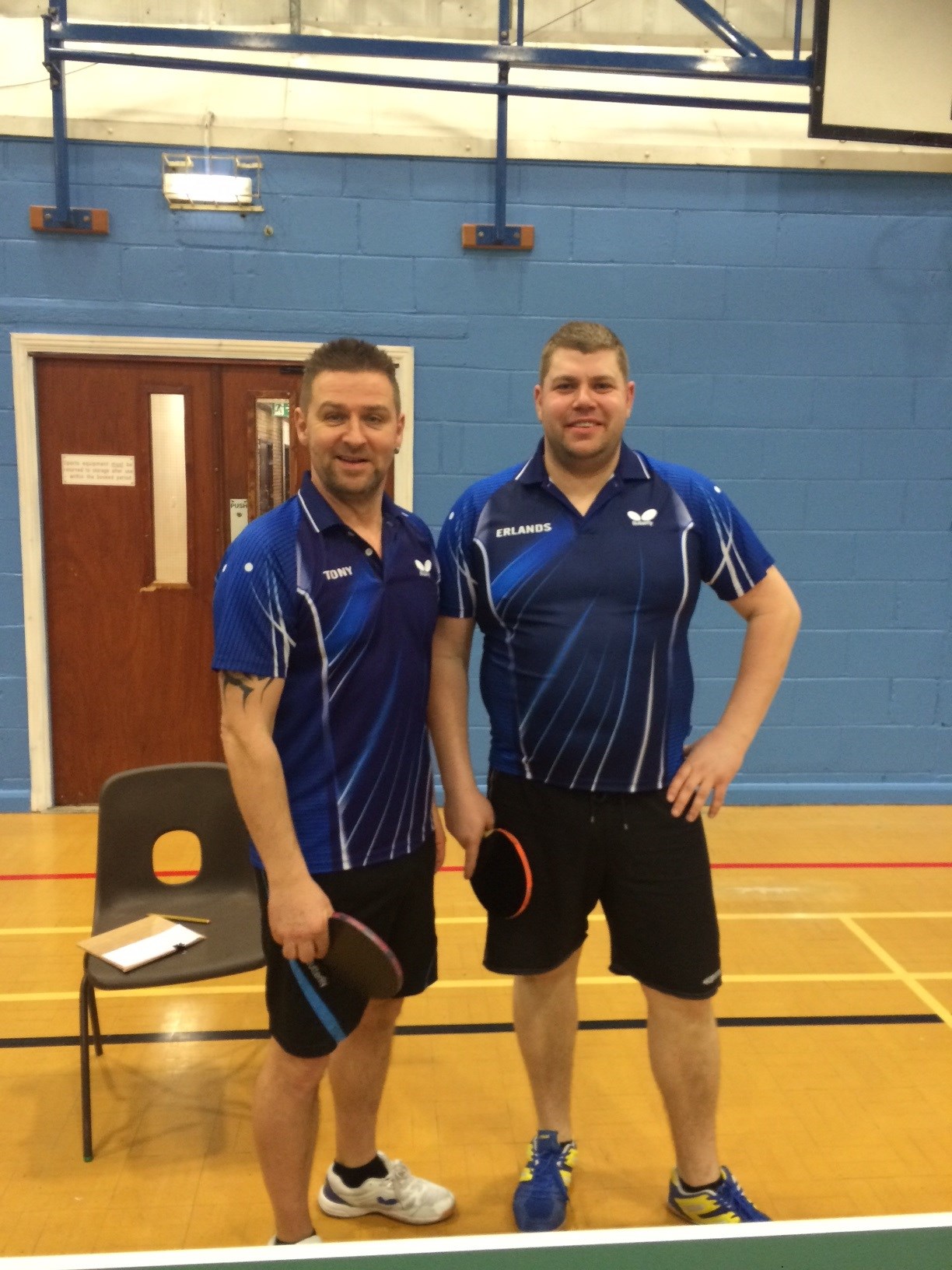 Mick Pestka successfully defended his Veteran Crown beating Jim Westwood in the final ( 11-5, 11-3, 11-5 )
Dean Brookes & Bob Hume beat Gareth Godber & Mick Pestka in the Final of the Open Doubles
Matt Williams & Glynn Payne beat Andy Bunting & Angela Brettell in a close final, with Matt & Glynn coming back from 2-0 down to take the title. ( 10-12, 9-11, 11-9, 12-10, 11-9 )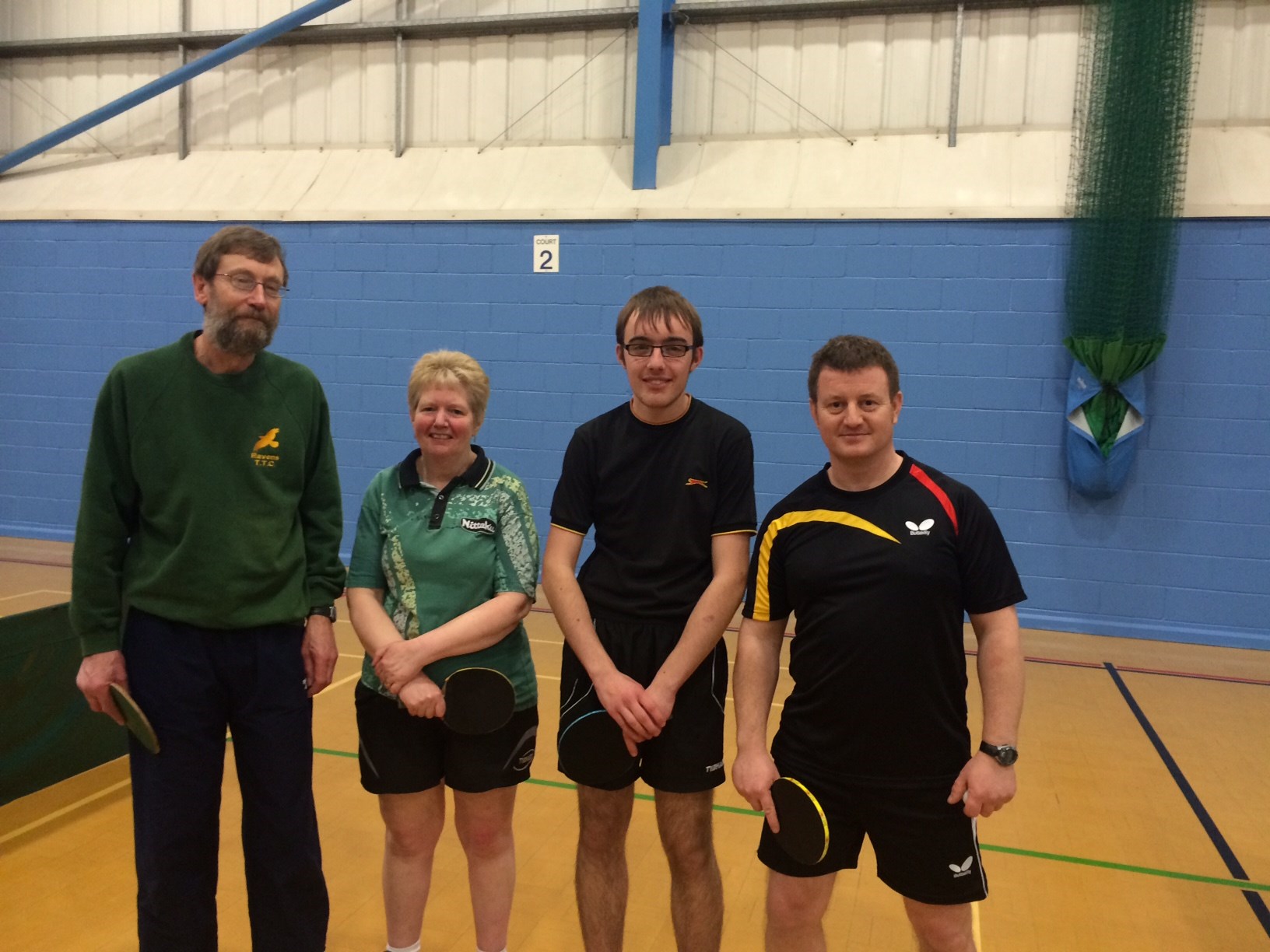 Also this year there was a cadets tournament and the winner of the singles was Max Witherspooon who beat Jack Kane 2-0 in the final. The Third Place play off went to Josh Kane who beat Bailee Huckle 2-1.
In the Cadets Doubles this was a round robin and was won by Jonathan Heath & Jessica Melrose who never lost a game in the round robin.
The following Events did not conclude on the day due to time pressures but we still hope to arrange a night to conclude these events and they were the Handicap Singles, Draw Doubles & Womens Singles
We would like to thank everyone who attended and also well done to Joe Zygadlo & Debbie Rider for doing a great job organising the day
Author:
Lee-Ben Swain
via Mansfield Table Tennis League
Article Published:
Last Updated: