King brings Gold at Yuletide
King brings Gold at Yuletide
See Full Results Yuletide Results 2015.pdf
Andy King won the 2015 Yuletide Cup with a 33-20 win over Jim Westwood in the Final, Jim who was also runner-up last year will be aiming to go one step further next year.
The Yuletide cup is a unique event to the Mansfield and District Table Tennis League which you play with supplied bats (funny bats) by the organisers which range from covers of Tyres, plastic, wallpaper, cloth etc… and added this year in the group stage a very large oversized table tennis ball.
This is a fun night in the festive period and had a good take up of 16 players and it was played in a great spirit by all as intended.
The Format of the Group stage was round robin each match 2 games but the bat stays on the same side so you play with a different bat each game, every point counts and not games won.
In Group 1 Mark Sansom dominated scoring a 65 points out of a maximum 66, with Angela Brettell qualifying in 2nd, In Group 2 this was a close group with Andy King winning, Roy Drew 2nd, Dean Marsh was unlucky beating the eventual winner 22-20 and losing out on qualification by 1 point, in group 3 Tony Swain won the group with the only Division 1 player Mick Pestka coming second, and in the final group Jim Westwood won with Maggie Burrows also qualifying.
In the Quarter-finals ( and onwards ) it was now the most points scored over 3 games and new bats introduced but the ball as now gone to a small training ball.
All Quarter-finals were all 1 sided with Jim Westwood, Angela Brettell, Mick Pestka and Andy King all cruising through to the semi-finals.
In the Semi's Jim Westwood beat Angela Brettell 31-19, in the other Semi a very close affair with Andy King just beating Mick Pestka 28-26, Mick Pestka then had a close 3rd/4th place play off beating Angela Brettell by 1 point 29-28.
In the final Andy King was the deserved winner beating Jim Westwood 33-20 to become King of the Yuletide.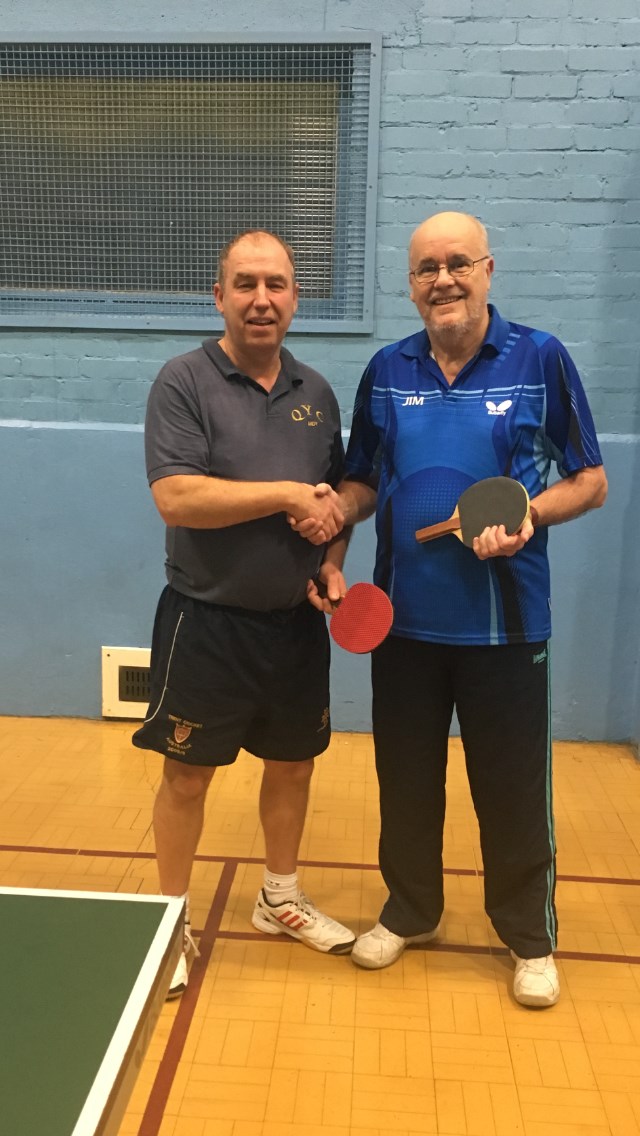 Author:
Lee-Ben Swain
via Mansfield Table Tennis League
Article Published:
Last Updated: