Bill Nelson wins award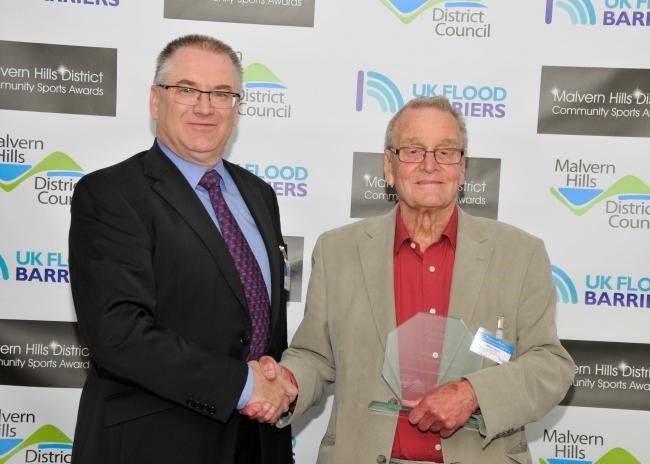 Congratulations to Bill Nelson for winning the Volunteer of the Year Award at the sixth annual Malvern Hills District Community Sports Awards.
The event recognises outstanding sporting achievement and commitment to sport over the past 12 months. Over 200 nominees, guests, sponsors and VIPs attended the evening, which was organised by Malvern Hills District Council and hosted by BBC Hereford and Worcester presenter Andrew Easton.
Bill has been a valued member of the Malvern Table Tennis League for many years, formerly as a very accomplished and talented player, before turning his hand to coaching, where along with his fellow coaches he has contributed to introducing many players of varying ages to table tennis and to the league. He has also organised, managed, coached and chauffeured several teams of youngsters as they progressed from league newcomers in the bottom division to established first division regulars and on some occasions county representatives.
Bill will be best known to league members as the Tournament Secretary, a job he has held for over 20 years. He is responsible for making all the arrangements to ensure that the tournament can be held every year at Malvern Theatres and that all the people and equipment is in place so that 60 - 80 players can take part in multiple events on 10-12 tables.
Bill can be seen in the photo above receiving his award from Duncan Berry of YMCA Worcestershire (sponsors of the award).
Author:
Richard Cullis
via Malvern Table Tennis League
Article Published:
Last Updated: