Cup Winners 2011-12
The 2011/12 finals of the Hotard Shield & Cunningham Cup took place last night as follows;
HOTARD: Vauxhall C (Div. 1) v Vauxhall E (Div. 2)
CUNNINGHAM CUP: Tigers B (Div. 1) v Co-Op A (Div. 1)
From our Chairman Chu Tai; "
Having just returned home, dejected, exhausted and defeated, might be a good time to thank everyone who turned out tonight and assisted in the successful running of this evening's tournament finals !
Both matches were extremely competitive and closely fought!
Seriously, both matches were very close and certainly in the Cunningham Cup, many games could have gone either way.
My penultimate serve off the table was meant to add that little bit more excitement but unfortunately, it put us off completely - I know our team thoroughly enjoyed the match and we hope the match provided great entertainment.
Once again, many thanks to Graham and the rest of the committee and players for a wonderful evenings entertainment.
Tigers B

won the Cunningham Cup 11-9
Vauxhall C

won the Hotard Shield with 57.5 points margin"
Here is a picture of the Cunningham Cup winners, Tigers B, sent to me earlier today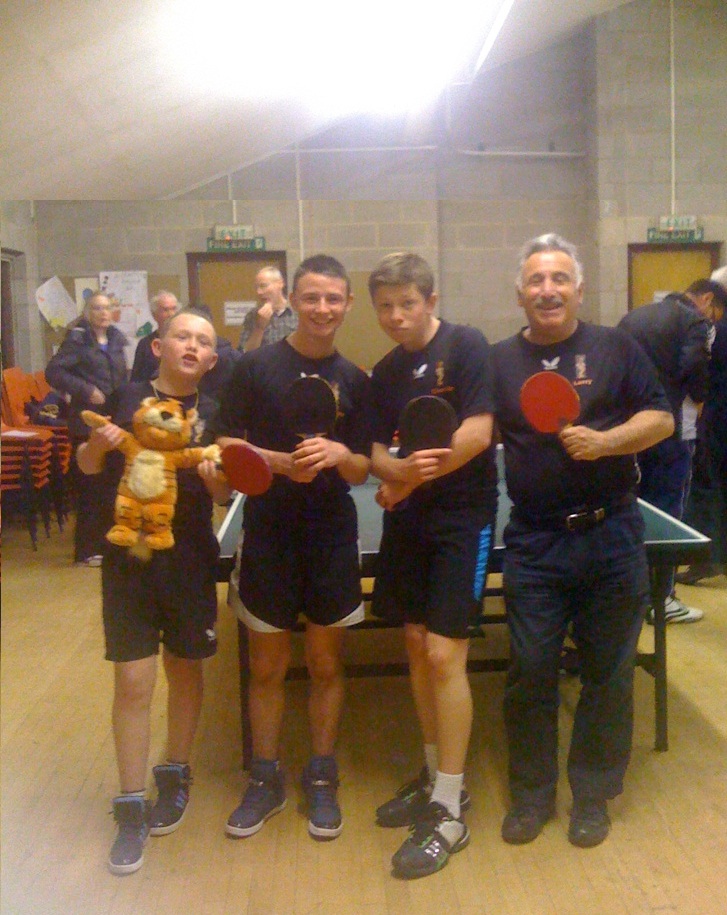 Left to Right: Sam & Tom Hooker, Charlie Bennett and Larry Gresham
...and another pic with the cup;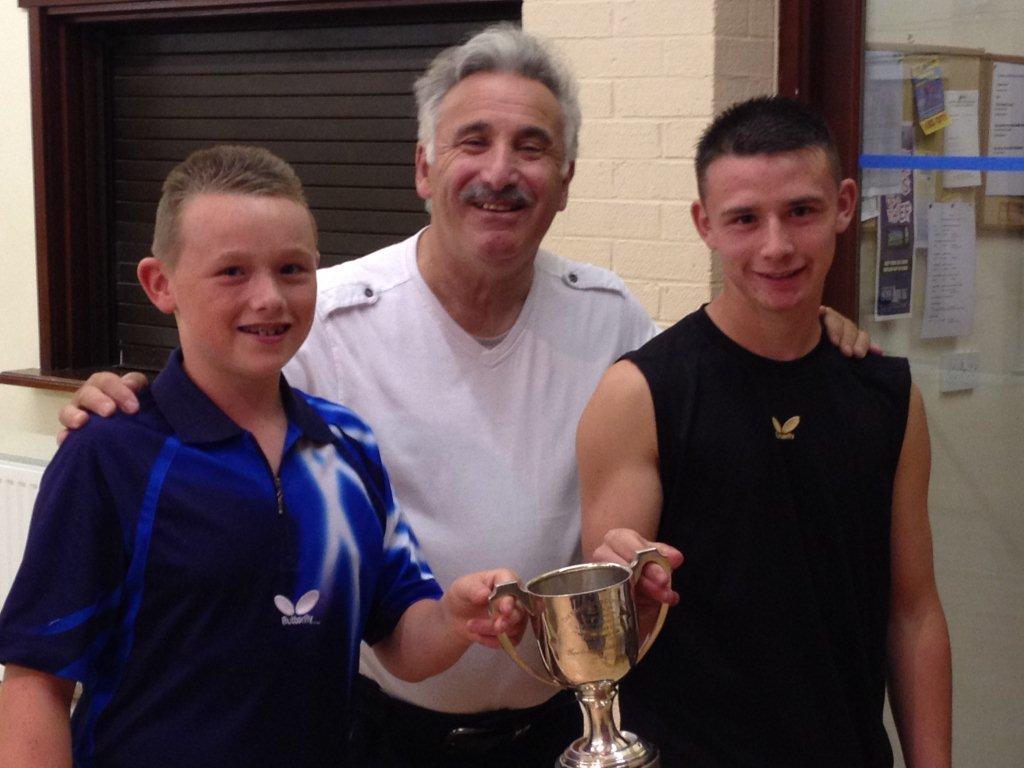 I would like to personally congratulate all of the winners and echo Chu's appreciation and thanks to Graham and all involved. Well played and well done all !!!
Richard
Author:
TT365 System
via Luton Table Tennis League
Article Published:
Last Updated: