Regional Super6 Round 2
WESTERN VIKINGS INCREASE THEIR LEAD
Every team has now played at least one round of the regional super six series and the standings are as follows:
Western Vikings lead the way with 36 points. Second are Eastern Eagles with 34 points followed by Douglas Dynamos who are behind the pack with 21 points after their two fixtures. Northern Lights have played one fixture so far and are fourth just three points behind the Dynamos. Fifth are Southern Stars who have 11 points after one round.
Regional Super Six – Round Two Results
Eastern Eagles A (5) Western Vikings A (10)
Mike Dunning kicked Eagles off with a win against Malc Lewis who then beat Paul Mathieson Nelson to equalise. Mathieson-Nelson regained the lead for the Eagles by taking a point off Sasha Thomas who beat Dunning to make it 2-2 in the 1st v 2nd seed matches.
Harry Walters and Tiernan Garvey both scored braces against Adrian Tinkler and Jack Mathieson-Nelson to give the Vikings a healthy 6-2 lead after the 3rd v 4th seed matches.
Jackie Gill claimed a win for the Eagles against Louis Faragher before he beat Sam Preece. Callan Reed also bagged a win against Sam Preece however Gill was also able to beat Reed. This made the score 8-4 in favour of the Vikings.
Dunning and Mathieson-Nelson combined to beat Thomas and Lewis in the doubles however, the Vikings responded as Walters/Garvey and Faragher/Reed increased their lead to 10-5 by winning the two remaining doubles matches.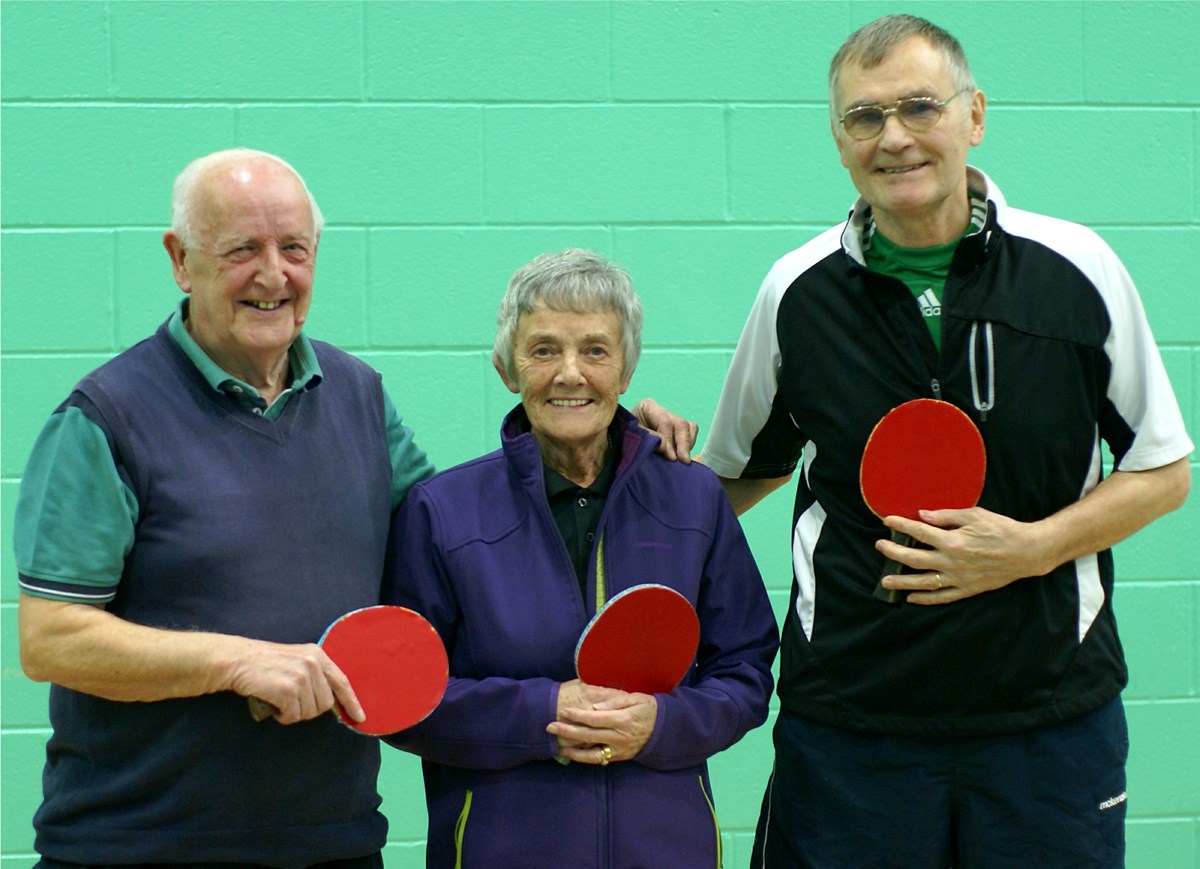 Maurice Campbell, Jackie Gill and Adrian Tinkler may have missed out on promotion to Division Two with Travellers D but they are enjoying representing Western Vikings in the Regional Super 6 series.
Eastern Eagles B (8) Western Vikings B (7)
John Shooter collected a point for the Eagles against Mattie Evans who then beat Dave Buck.
Proud new dad Strathy's Andy Patterson built on Evans' win by obtaining a further two points to give the Vikings a 3-1 lead.
Mike Levine pulled it back by beating both Nathan Evans and Archie Walter. Maurice Campbell also notched a point against Walter, Evans managed to equalise the match at 4-4 by gaining a point from Campbell.
William Shooter picked up a brace for the Eagles against Luke Hegarty and Thomas Coleman however they brought it back with a win each over Jake Levine.
Going into the doubles at six points-a-piece, it was all to play for. Evans and Hegarty secured an importan win however John/William Shooter and Buck/Campbell were able to snatch the remaining matches to give the Eagles the win 8-7 but the overall match score was 17-13 in favour of the Vikings.
Northern Lights A (9) Douglas Dynamos A (6)
The Dynamos failed to field any First Division players so as expected Adam Teare and Juan Moore started the Northern team off well with braces each against Kevin Drewry and Freya Melvin.
Kerenza Baker and Dave Bufton picked up a point each against Leo Doyle however, Zac Walker was able to pull it back to 6-2 by earning two points for Douglas Dynamos.
Sally Green took the score to 7-2 with a win over Josh Dudley who then beat Lily Byrne; his teammate Libby Quaggin was then able to secure a point against both Green and Byrne making the score 7-5.
Teare/Bufton and Moore/Baker were able to finish off the fixture with wins for the Northerners. Dudley and Doyle combined to claim a tight match finishing 15/13 in the fifth to leave it 9-6 overall.
Northern Lights B (9) Douglas Dynamos B (6)
Rhys Yardley secured two matches before Chris Holmes added a point to the Northerner's tally; Rob Sim earned his point against Holmes; the score being 3-1 at this stage.
Daryl Yardley also picked up a brace against Chris Aspden and Cameron Dudley however the Dynamos players both obtained a point from Alex Yardley to make the score 5-3.
Dylan Yardley and William Dalugdugan both claimed a point against Pat Halliwell, her Dynamos teammate, Kitty Thomas, pulled it back by beating Dalugdugan and Yardley. The match score was then 7-5.
Sim/Aspden were able to win the first of the three doubles matches to give the Dynbamos a chance however, wins from Daryl/Alex Yardley and Holmes/Dalugdugan ensured the Northern Lights would take home the nine points and an overall match win for the Northern Lights 18-12.
JUAN MOORE
Author:
Malcolm Lambert
via Isle Of Man Table Tennis Association
Article Published:
Last Updated: