Maurice Pennock
Maurice Pennock:
It's incredibly sad to see Maurice leave us so quickly after Ron, two real gentlemen of the game. They are both missed, but both leave their mark on local table tennis.
Many of the younger players or those new to Harrogate may not know of the great contribution Maurice Pennock gave to Table Tennis, both as a player and to the Harrogate (HTTA) and Yorkshire (YTTA) committees.
Maurice used to play over in Scarborough in the 1950's and in 1959 joined the HTTA league playing for Starbeck Methodists A alongside Geoff Scruton, Janet Ellis and John Kendrew. Maurice was the first player to beat the late, great Ken Mitchelmore, (Mitch as he was known), who until that point had remained unbeaten for over two seasons.
In 1960/61 Maurice, playing for Wesley Social Club, together with Max Dodd, Ray Hawkes and Geoff Lowrey, won the Division 1 title, there's a picture of the wining team and don't you just love the bats – Maurice's had seen better days!
Maurice continued to play table tennis for over 50 years, missing only one season through injury – a remarkable achievement.
Again we have a father and son link within the sport, with young Nigel taking up the game in the 1970's and competing at the highest level within Harrogate and Yorkshire. How proud Maurice must have been when in the 1976-77 season, Father and Son teamed up to win the Division 2's Divisional Doubles title.
Maurice was a qualified coach, a member of HTTA committee 1978-1980 as Treasurer and subsequently YTTA Treasurer for many years. He was an honorary life member of HTTA and in 1984-85 season awarded the L. E. Forrest Memorial Award by YTTA for outstanding service to the game in Yorkshire during that season. In 2008 he was awarded honorary life membership of YTTA, one of only seven individuals to currently hold that honour.
So sadly we say goodbye to another grandee of the game and hope that many of you will be able to attend his funeral on Thursday 29thSeptember at 11AM to pay your respects.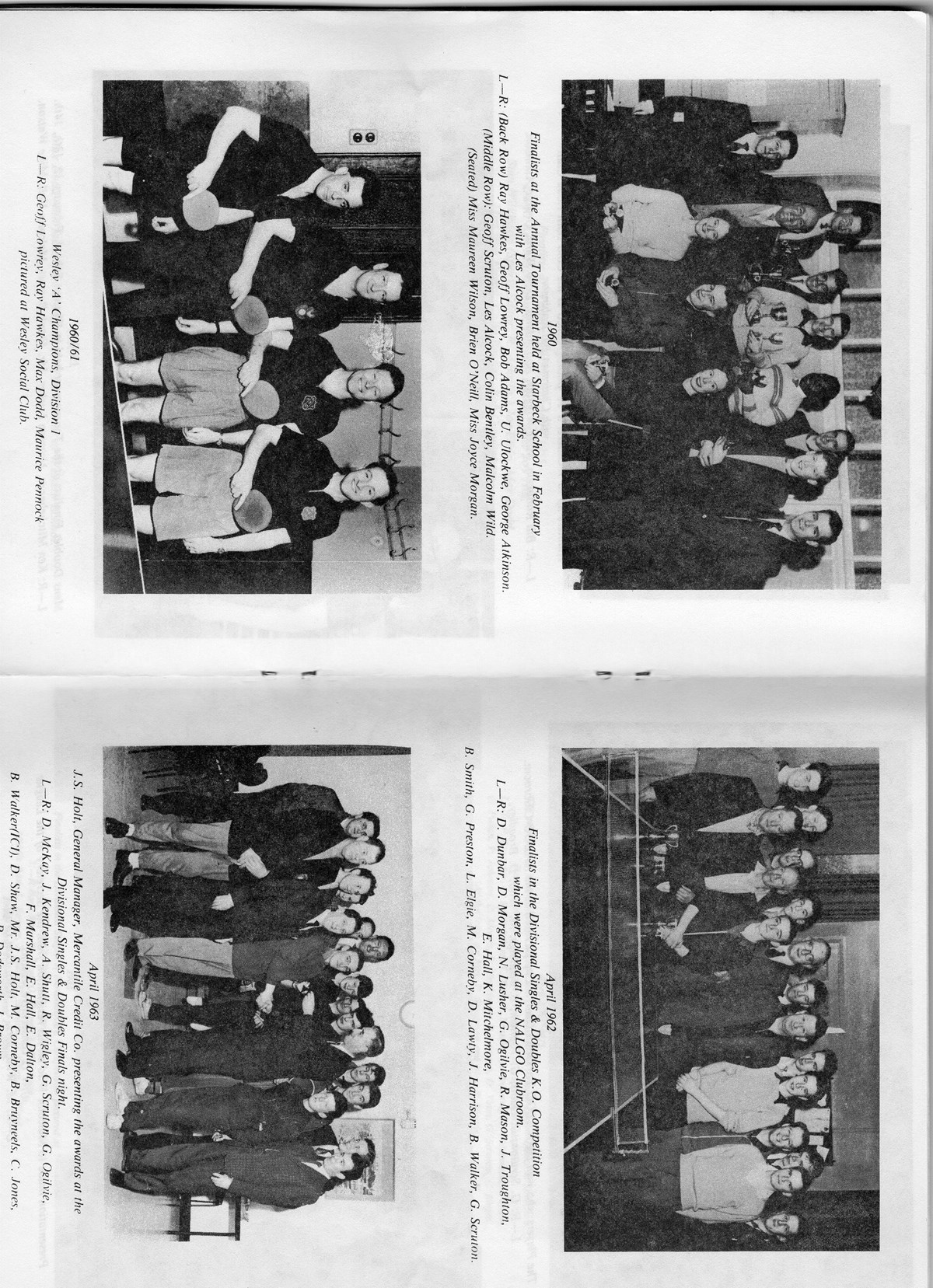 Author:
Ian Hilton
via Harrogate Table Tennis League
Article Published:
Last Updated: