Junior British League
2014-2015 Draycott JBL team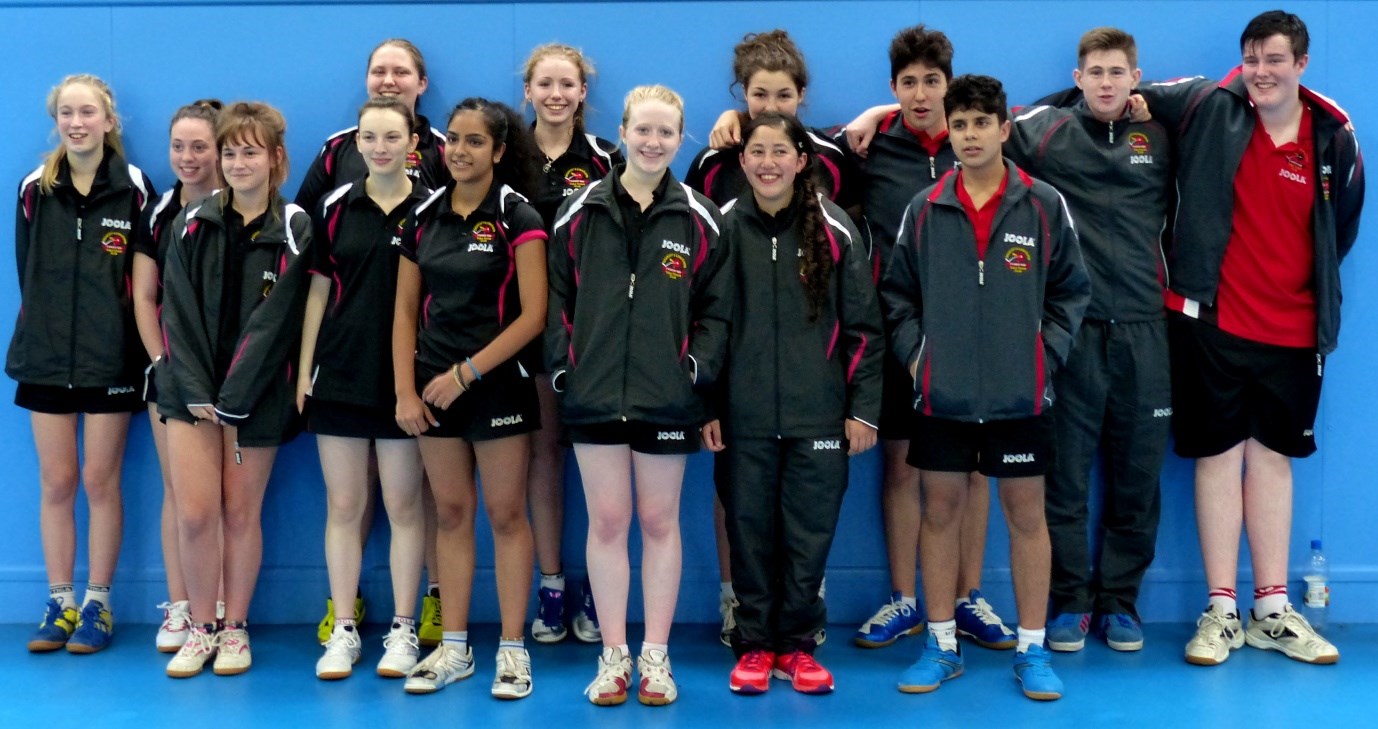 The final weekend for the Table Tennis England Junior British League end this Sunday. We had 16 players from all parts of the country representing the club in four teams called Draycott East midlands
The Junior boys of Abhijay Mistery (ETTA ranking 22) Nathan Butler (24) Michael Bree (27) and James Chappell (42) had been promoted from division two last year into the premier division. as expected this was a tough
move , all the players played very well taking some good wins against the higest players in the country but could not prevent the team being relegated despite drawing 3-3 in the last three matches against Wales , Ireland and Bournemouth. They also drew against wales in the previous weekend
The Junior girls 1st team of Nichole Bird (7) Olivia Churchill (13)and Amy Humphreys (9) also played in the premier division and faired far better winning 4 and drawing two matches over the two weekends
and finishing a creditable 4th only losing to the top two teams and beating Irish girls Ulster and BATTS in the process. The girls 2nd team of Kate Cheer (11) Isabelle Joubley (14) and Grace Potter (42) were playing in the 1st division and finished joint second to Munster girls with Bournemouth taking top spot. Star of the team kate cheer just lost 3 matches out of 20.
The Girls 3rd team playing in the second division also finished third the team consisted of Bhavika Mistry (30) Megan Dillion (35) Jessica Easter (66)Lauren Evens (37)and Shreya Mehta (49) despite a difficult first weekend had a great second weekend winning 3 out of 5 matches the most improved player was Megan who 1 match out of 8 in the first weekend and 7 out of 8 in the second weekend.
Author:
David John Greaves
via Draycott and Long Eaton Table Tennis Club
Article Published:
Last Updated: