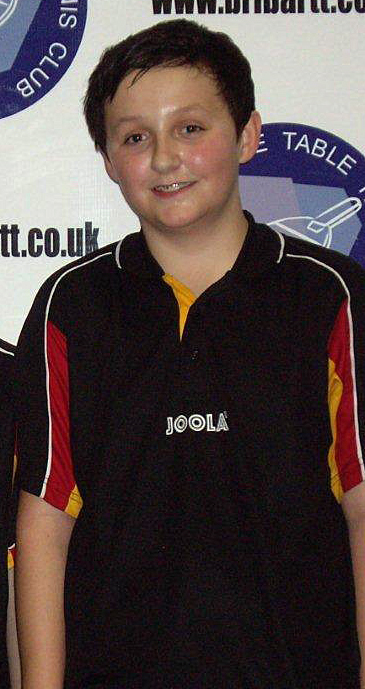 Name – Sam Henderson
Nick Names – Cockney Boy.
Style of play – Block and counter hit , both sides , and top spin.
Blade – Donic Senso , Persson Power Play
Rubber/s – Donic Acuda S1 ( forehand ) Donic Coppa Tragora
How old were you when you first played TT – 13.
Education - studying at Leicester University.
How did you start & where – At school when my twin sister came home boasting how good she was , so I joined to beat her.
Who have been your coaches – Ian Scott , Ed Lynn , Ian Ferguson Kate Hughes , Ron and Nigel Anson , Helen Lower , Adrian Pilgrim.
Current coach – None.
Current clubs – Colebridge ( playing for the Pasties in both the Bromsgrove League and The Stratford-upon-Avon League )
Previous clubs – Maypole TTC
What is your greatest TT success – Reaching National Schools last 16 after beating England number 3 cadet in my group.
What is your greatest TT disappointment: Every time I lose after being two sets up.
What players do you most admire
Locally – Amit Ubhi , brilliant at analysing his game , and a very modest and underrated player.
Nationally – Liam Pitchford , worked hard at his game , and came through the ranks.
Internationally – Ma Long , technically perfect and the quickest player in the sport.
What is your favourite;
Food/Drink: Moms' cottage pie and Dr. Pepper ( a disgusting concoction of no nutritional value , bit like Marmite ? - Ed. )
Film/Actor – Avengers Assembly and Robert Downey Jr.
Music/Song – anything on Capital
Holiday Destination? Dubai
What other sports do you enjoy? Cricket and Golf.
What is your TT ambition ?
Last Updated: