If the perfect chocolate brownie is cake like on the outside , and fudge like on the inside , then those created so beautifully by Carolyn Peel for those that attended Colebridges Hard Bat Tournament yesterday ( June 20th ) fitted this description perfectly. The flap jacks were also of superlative quality ... and no mention of the refreshments that were available would be complete without fulsome acclaim for the delicious savoury samosas and moist bhajis that Evelyn Prosser so thoughtfully provided , which were also ranked worthy of the highest praise.
Many thanks.
Away from the delights that awaited in Colebridges kitchen lay some entertaining and good quality hard bat table tennis , which saw Ed Lynn become the new champion for 2015 , a title he won from a difficult position in more than one round. He beat Ian Ferguson in the deciding game of the semi final , after being 16-19 down and receiving serve . Ed also defeated reigning champion Sam Henderson in a compelling final which provided those watching with engrossing rallies of some duration, despite losing the opening set. A lesson that it's important to remember - never give up !
In the other semi final , Sam Hendersons youthful energy and fast feet eventually wore down the vastly experienced hard bat enthusiast Roy Prossser , another match which went the distance.
In the consolation event final , obdurate blocker Tim Fell just edged past sprightly pensioner Neil Wheatley 21-19 , with the aid of the net . Tim also has the dubious distinction of being the only Colebridge player ever to receive a yellow card for his ragged and aged shorts , which we hope will have a long and happy retirement ,away from the competitive arena.
Tournament organiser Kate Hughes was embarrassed to win the knock about single point event , although in doing so she did realise one of her table tennis ambitions , in beating Ian Ferguson to love in the final.
A splendid day amongst good people , organised in the usual impeccable way by Kate Hughes.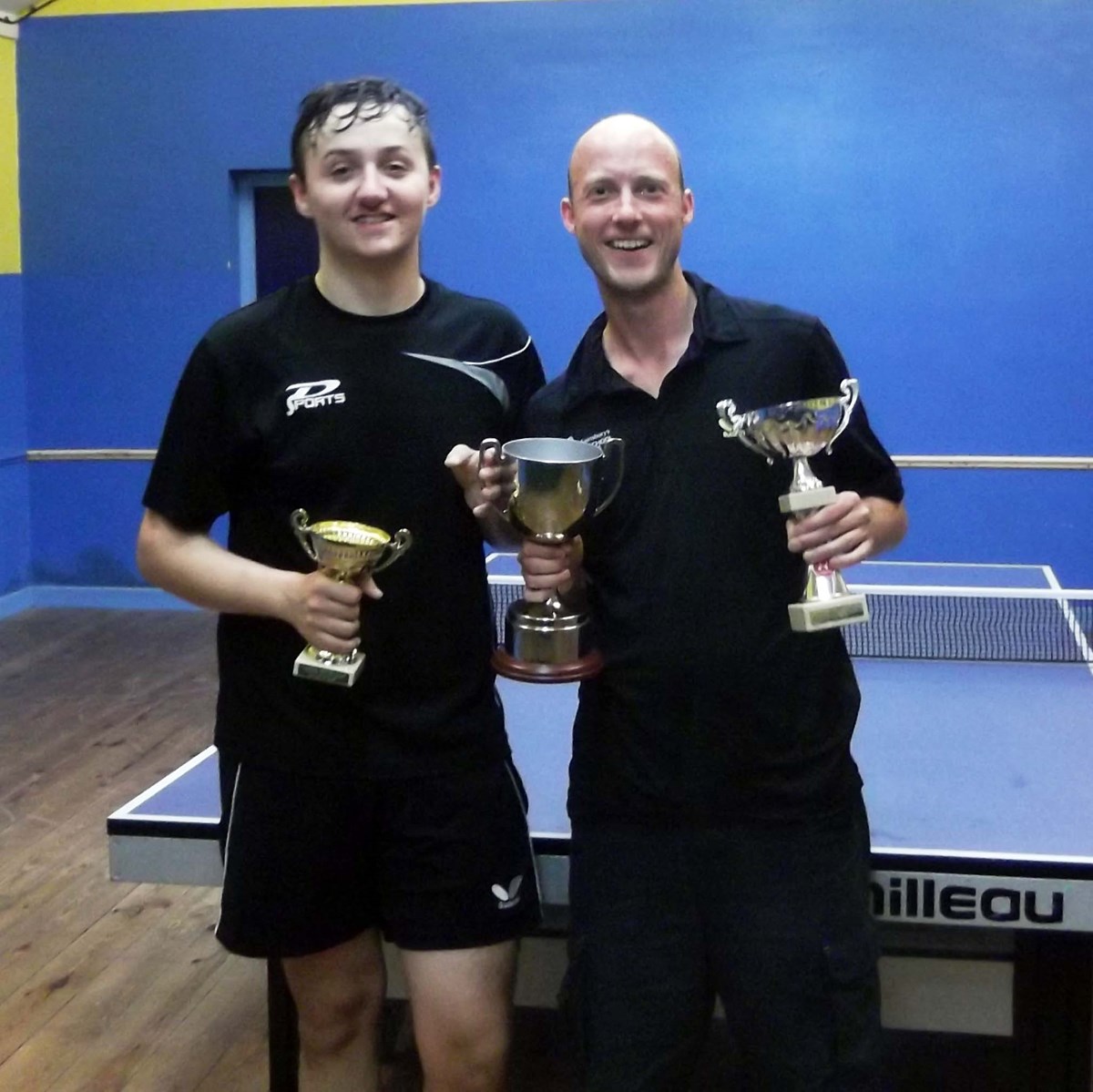 Ed Lynn , Hard Bat Champion 2015 , with runner up Sam Henderson
Consolation Final Winner Tim Fell , left , with runner up Neil Wheatley and umpire Inky " Stephen " Moss.
Single Point Champion ( and Tournament Organiser ) Kate Hughes with Sam Henderson.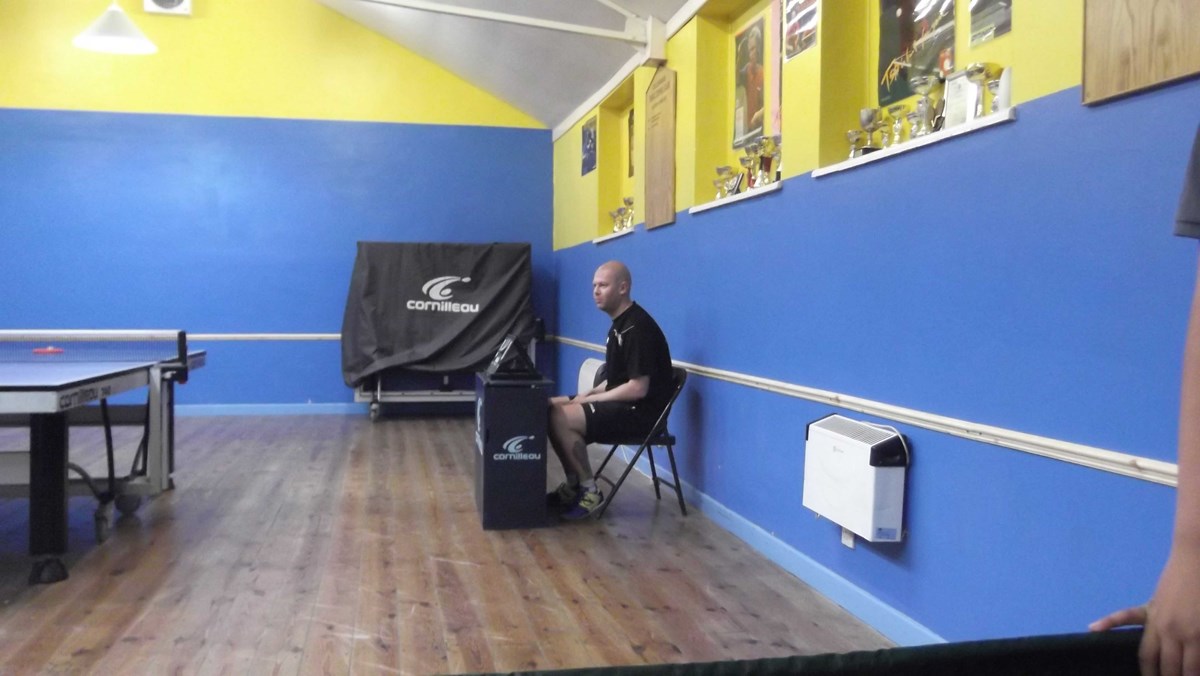 The blue blazer is at the dry cleaners.
Last Updated: