National Junior League - Braves whoop it up
LET'S HEAR IT FOR THE BRAVES
Today was the last day at this season's West Midlands National Junior League, with both Colebridge teams playing for the Division 3 title, together with Bridgnorth and home team, Wood Green B.
Aces (Sam Georgevic, Luke Taylor and Luke Perrins), got off to a bad start, losing 3-6 to Bridgnorth, but Braves (Sam Henderson, Todd Marshall and Alex Nunnington) polished off Wood Green 7-2, with Sam and Todd unbeaten. Wood Green succumbed to Aces by the same score and after Braves 6-3 defeat of Bridgnorth, the stage was set for an exciting showdown between the two Colebridge teams.
Sam H, clearly the best player on view, quickly saw off Sam G and with Todd's mixture of attack and defence mystifying Luke T, Braves raced ahead. Luke P was too consistent for Alex and after Sam G had shown his team mates how to play against Todd's long pimpled backhand returns, Aces had levelled the score. Luke P did his best to maintain the momentum, with excellent defensive scrambling, to give Sam H his hardest match of the day, but the latter's determination to win vital points kept Braves in front, only for Luke Taylor to restore parity by beating Alex.
Game 7 proved to be the pivotal match. Luke P was certainly capable of matching Sam G's performance against 13 year old Todd, but the latter had clearly learned from his earlier defeat and never looked like losing, bringing his forehand into play more often and finishing off some exciting rallies with perfectly timed smashes.
Sam G disposed of Alex as easily as he had done Todd, to make it 4-4, and leave Luke T and Sam H, to battle for the match winner. Luke gave his best performance of the day and picked up points with a series of exciting loop drives on both wings, but could not match Sam H's blocking and clever placement, that took him and his team to victory and preserved his and his team's 100 per cent record.
Neil Wheatley 3rd March 2012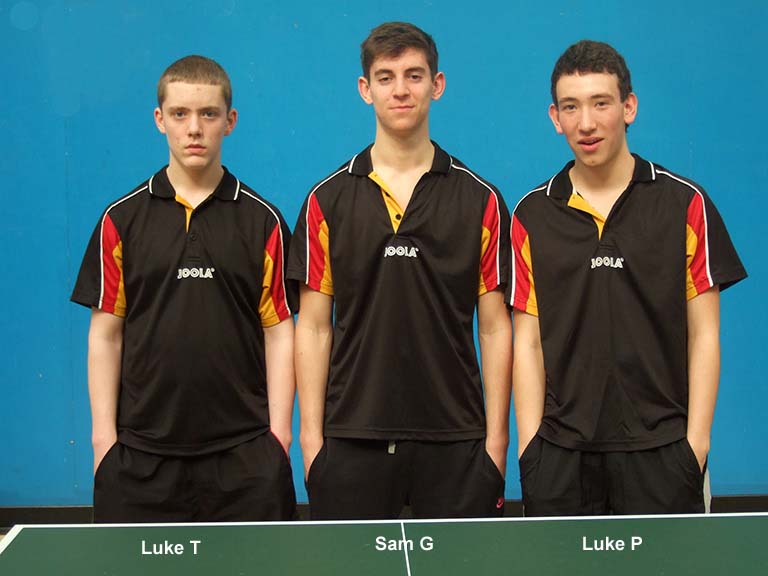 Author:
TT365 System
via Colebridge Table Tennis Club
Article Published: