ASDA Community Life Initiative May 13th , updated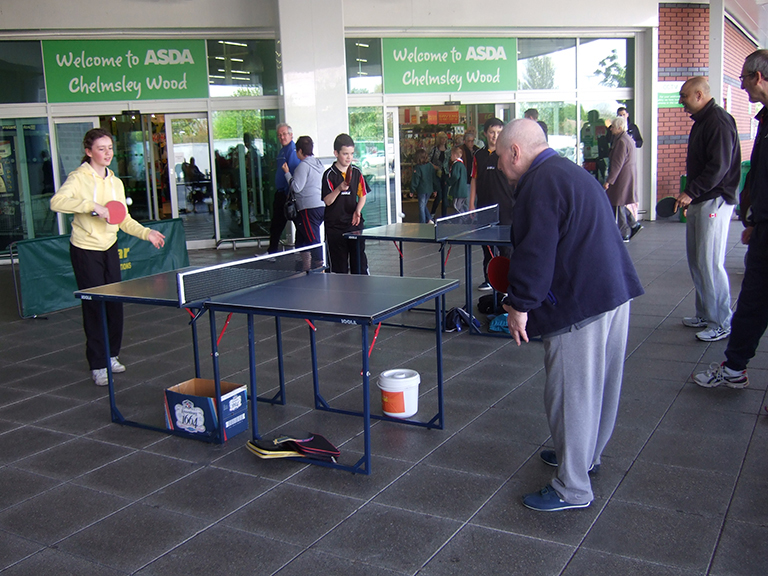 Above - Todd Marshall and Lisa Rinnhofer practising with promising youngsters !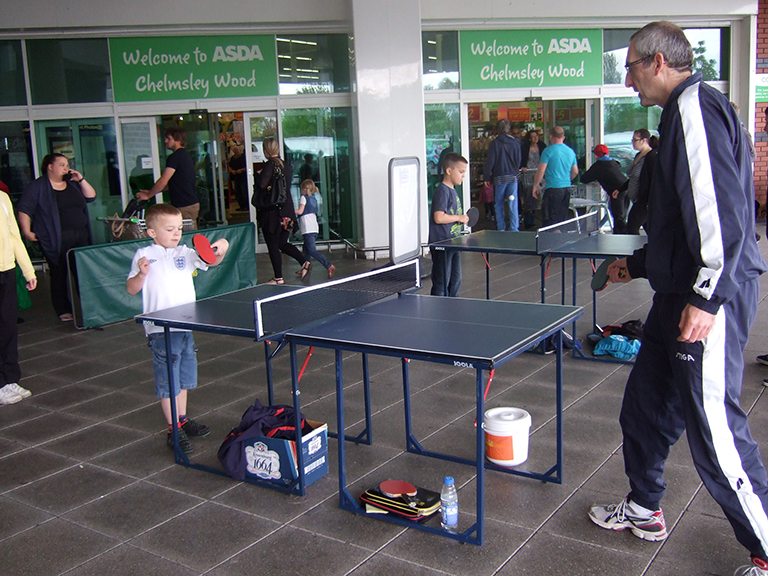 As part of Colebridge TTCs' involvement in ASDA's Community Life Initiative , Colebridge were given permission to bring some mini tables to ASDA Chelmsley Wood last Sunday , May 13th , to promote table tennis amongst the local community.
Well done to our Colebridge members who took part , Lisa Rinnhofer and her dad , Michael , Todd Marshall, Sam Henderson and Neil Wheatley.
Author:
TT365 System
via Colebridge Table Tennis Club
Article Published: