TOLLGATE A CLOSE IN ON FIRST DIVISION TITLE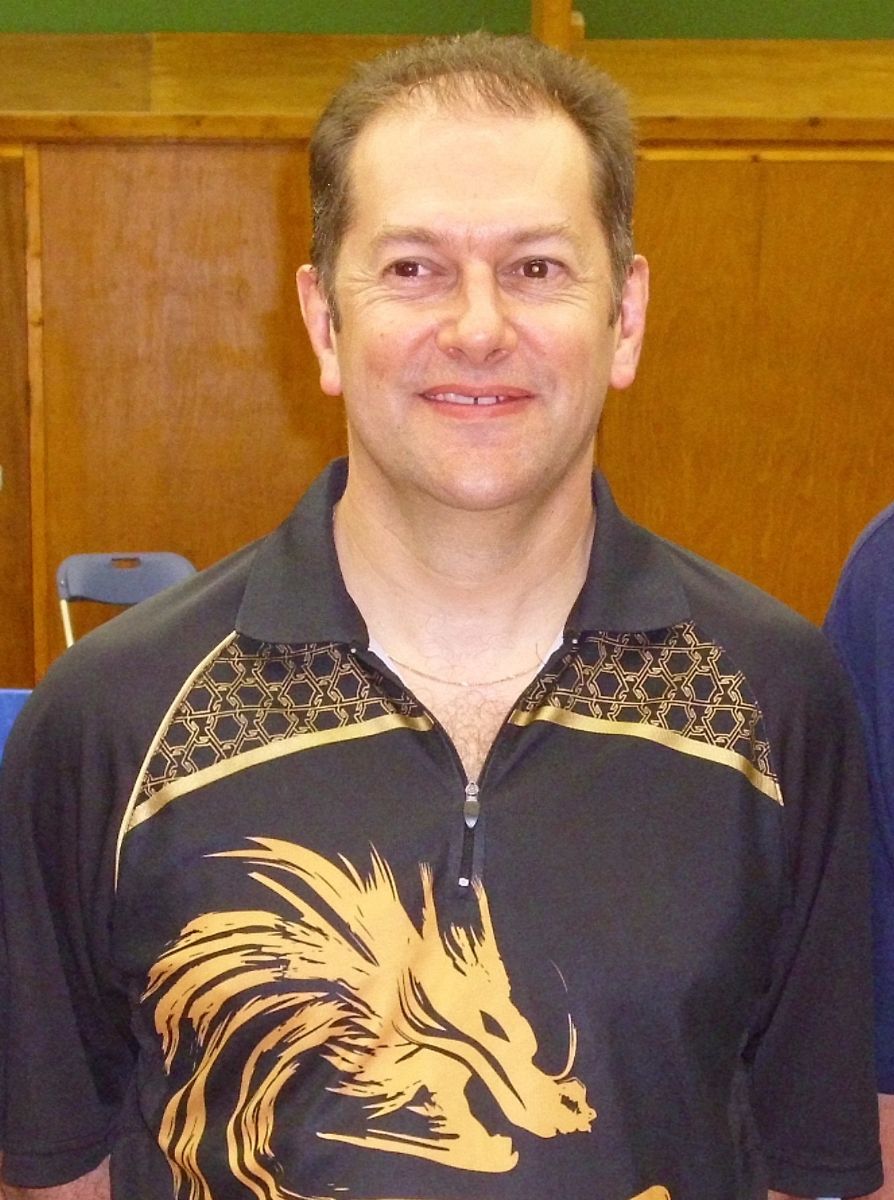 Jimmy Farrow: A rare apearance in Colchester League for Gt Horkesley A
Tollgate A need just two points from their final match to clinch their first ever Colchester & District Table Tennis League Division One title. They beat a two-player Gt Horkesley B 10-0 and were helped in no small way by H20 Rowhedge B who held title contenders Gt Horkesley A to a 5-5 draw. H20 Rowhedge C ensured Division One table tennis next season beating their 'A' team 6-4 with Gary Cattermole unbeaten, the highlight of which was a close 12-10 fifth end success over Jermaine Fearon who continues to impress.
Division Two is still undecided with Lawford A recording the only win this week, 7-3 at Pegasus B. They still have a mathematical chance of promotion despite the relentless Glen Laing who won all three of Pegasus's points! At the bottom St James C are relegated with H20 Rowhedge D likely to join them.
The top two teams in Division Three both enjoyed big wins that should just about see them go up, University of Essex 10-0 and St James D 9-1 both at the expense of Lawford C. Messrs Horrocks, Nicol and Pink for UOE and Hatley and Hillier for St James D all secured maximums. CRGS are already relegated and they went down 8-2 at home to H20 Rowhedge H with Lajos Zsisku and Adam Cuthbert undefeated. Gt Horkesley D have failed in their bid to return to Division Two despite a 6-4 success over Tollesbury B. Ian Carter won three beating Tom Lewis, who won two in three straight sets to secure the win. Pegasus D are most likely to join CRGS.
Gilberd A are promoted as champion of Division Four, celebrated with a 9-1 win over H20 Rowhedge I. Michael Burrows was Rowhedge's single winner, beating Evaldas Ablonskis in five sets. Tollgate D join them in Division Three after fielding only two players against H20 Rowhedge G but still won 7-3 with Karl Baldwin and Mick Taylor both wining their three. Lawford D won the bragging rights over their E team with a 9-1 victory. John Colvin and Steve Marr were both undefeated while Maggie Earle picked up two, Roger McNaughton denying her a maximum. Pegasus condemned their 'G' team to the 'wooden spoon' with an 8-2 win over them, Helen Woolnough taking the player-of-the-match award with three wins.
Author:
TT365 System
via Colchester Table Tennis League
Article Published: