MATCH REPORTS WEEKENDING 23 JUNE 2017
Hartlepool Westbourne B increased their lead at the top of the 2nd Division of the Cleveland & District Summer Table Tennis League when the defeated Northfield D 10-0, with hat tricks from Alan Price, Gary Pearson and Jason Lloyd. In the 10 sets there was only one close, when Lloyd was taken to 11-7 in the decider by Dan Walker after trailing 2-1.
Northfield B who are in second position in the table maintain their interest in the Championship race with a 9-1 victory over Ormesby D. Tom Webster and Gary Whittle both scored hat tricks. Jonah Hannaway won one for Ormesby D with a victory against Lee Russell.
Third placed Nunthorpe B lost ground when they were taken to 6-4 by Ormesby E. Barbara Kearney was the star of the match for Nunthorpe scoring a hat trick. Trevor Teasdale won two. Chris Gunn was the best Ormesby player on show with two victories.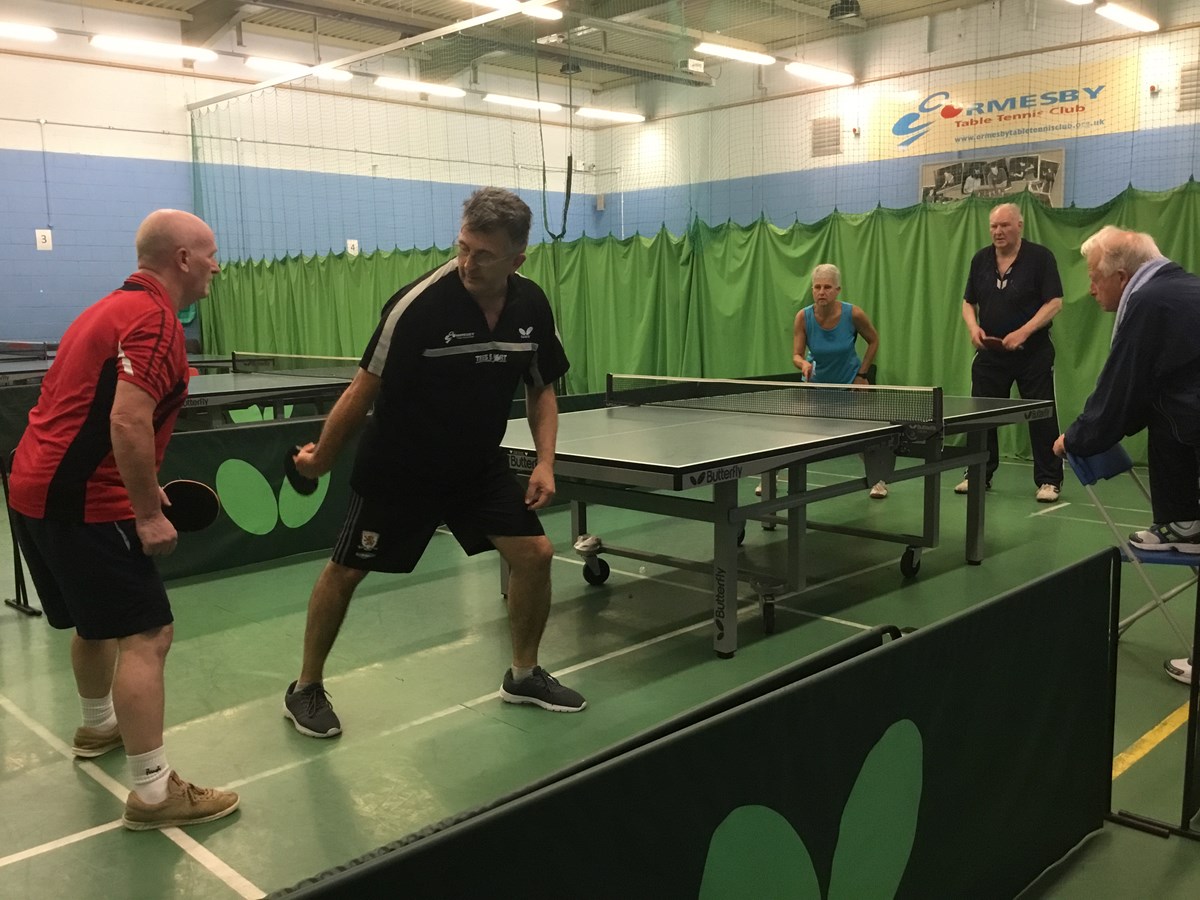 Left to Right: Tom Hand and John McCullow of Ormesby G, playing doubles against
Barbara Kearney and Bernie Welford of Nunthorpe B with umpire John Goulding from Nunthorpe B
Westbourne C kept their interest in the Championship race when they defeated Ormesby G by 7-3. John Harper and Darren Gray won three each for Westbourne and combined to win the doubles.
Westbourne B lead the division having won all of their six matches so far with 52 points. Northfield B who have won five of their six matches are second with 47 points, whilst Nunthorpe B slip into third place with five wins and 46 points. Westbourne C remain in the frame with 33 points but with a match in hand.
Alan Ransome OBE
Author:
Brenda Stephenson
via Cleveland Table Tennis League
Article Published:
Last Updated: