Cambridgeshire Table Tennis Association
Closed Championships 2012/13

Held at the Eastfield Table Tennis Club, Peterborough, on Saturday March 9th 2013

The Cambridgeshire County Closed Table Tennis Tournament was held for the first time at the
Eastfield Table Tennis Centre, in Peterborough.

There were new winners of both the Men's and Ladies Singles titles, with Cambridge University student, Nicholas Leung, who has registered for St Neots in the Cambridge League, overcame his St Neots club colleague Daniel Fielding in the final.
Leung had however lost in the final of the Constable Cup, Under 21 Men's event against another of the St Neots squad Irishman Sam Logue. He later avenged this defeat in the Men's Singles Semi Final.

Impington's Tracey Sambrook became the Ladies Champion for the first time, and picked up three trophies playing around 50 legs of table tennis on the way.
She overcame St Neots' Diane Gutteridge in straight, but closely fought games in the final of the Ladies event, and paired with Impington clubmate Amy Catlin to clinch the Ladies Doubles, against Maitreyi Shivkumar and Emily Birt and finally added the Mixed Doubles title along with St Georges' defender Kevin Gray over Gutteridge and Adam Jepson.

Jepson, who has improved immensely this season, also won three titles, the Junior Boys Singles when he comfortably overcame Ollie Loia, before joining with him to win the Junior Doubles over Impington pair Ed Emmerson and Ben Brown.
His final success came in the Drawn Doubles when he was paired with Over's Owen Turner to beat Dave Rowell and Ben Brown.
Ollie Loia was also in a third final, going down to Greg Runowski in the Handicap Competition.

Another St Neots youngster, Charlotte Boston was successful in the Junior Girls Singles against Ena Catlin and the Cadet Girls Singles over Emily Brown.
However she was beaten in the Keki Mistry, Under 21 Ladies final after winning the first leg against Amy Catlin, who went on to gain her second victory of the day.

Impington's Mirek Pazdzior played in the two closest finals of the day. He teamed up with Daniel Fielding to beat last season's champions Rob Swift and Wayne Mason 11-9 in the fifth leg, in the Men's Doubles final, but was on the wrong end of a 14-12, fifth leg defeat against Mick Harper after being 2-1 up.

Liwu Wei who has had a number of exceptional performances for Impington in the Cambridge League this season took the Restricted Singles against Wisbech lefthander Chad Bassett.

Nedas Juraska from Peterborough became Cadet Boys Singles champion for the first time when he recovered from losing the first leg to Great Stukeley's James Kelly to win the next three games.

The CTTA would like to thank the Eastfield Table Tennis Club for their hospitality, as well as Brian Freer and Andrew Maguire for their hard work with the tournament.
Results
Men's Singles
Nicholas Leung bt Daniel Fielding 11-4, 11-3, 11-7
Ladies Singles
Tracey Sambrook bt Diane Gutteridge 11-8, 11-8, 11-8
Men's Doubles
Mirek Pazdzior & Daniel Fielding bt 1-11, 9-11, 12-10, 13-11, 11-9

Robert Swift & Wayne Mason
Ladies Doubles
Tracey Sambrook & Amy Catlin bt 11-1, 11-8, 9-11, 11-5

Maitreyi Shivkumar & Emily Birt
Mixed Doubles
Kevin Gray & Tracey Sambrook bt 11-7, 11-8, 11-5

Adam Jepson & Diane Gutteridge
Veteran's Singles
Mick Harper bt Mirek Pazdzior 11-5, 6-11, 8-11, 11-6, 14-12
Handicap Singles (one game to 41)
Greg Runowski bt Oliver Loia 41-36
Restricted Singles
Liwu Wei bt Chad Bassett 11-6, 4-11, 11-9, 11-6
Constable Cup (Under 21 Boys)
Sam Logue bt Nicholas Leung 11-7, 12-10, 11-6
Keki Mistry (Under 21 Girls)
Amy Catlin bt Charlotte Boston 5-11, 11-3, 12-10, 11-7
Junior Boys Singles
Adam Jepson bt Oliver Loia 11-5, 11-6, 11-3
Junior Girls Singles
Charlotte Boston bt Ena Catlin 11-7, 12-10, 11-8
Junior Doubles
Adam Jepson & Oliver Loia bt 11-8, 17-15, 11-9

Ed Emmerson & Ben Brown
Cadet Boys Singles
Nedas Juraska bt James Kelly 9-11, 11-7, 11-6, 15-13
Cadet Girls Singles
Charlotte Boston bt Emily Brown 12-10, 11-4, 5-11, 8-11, 11-4
Drawn Doubles
Adam Jepson & Owen Turner bt 11-5, 11-5,11-8

Dave Rowell & Ben Brown
Photos
(photos by Andrew Maguire)
Men's Singles Champion - Nicholas Leung
Men's Doubles Champions - Daniel Fielding & Mirek Pazdzior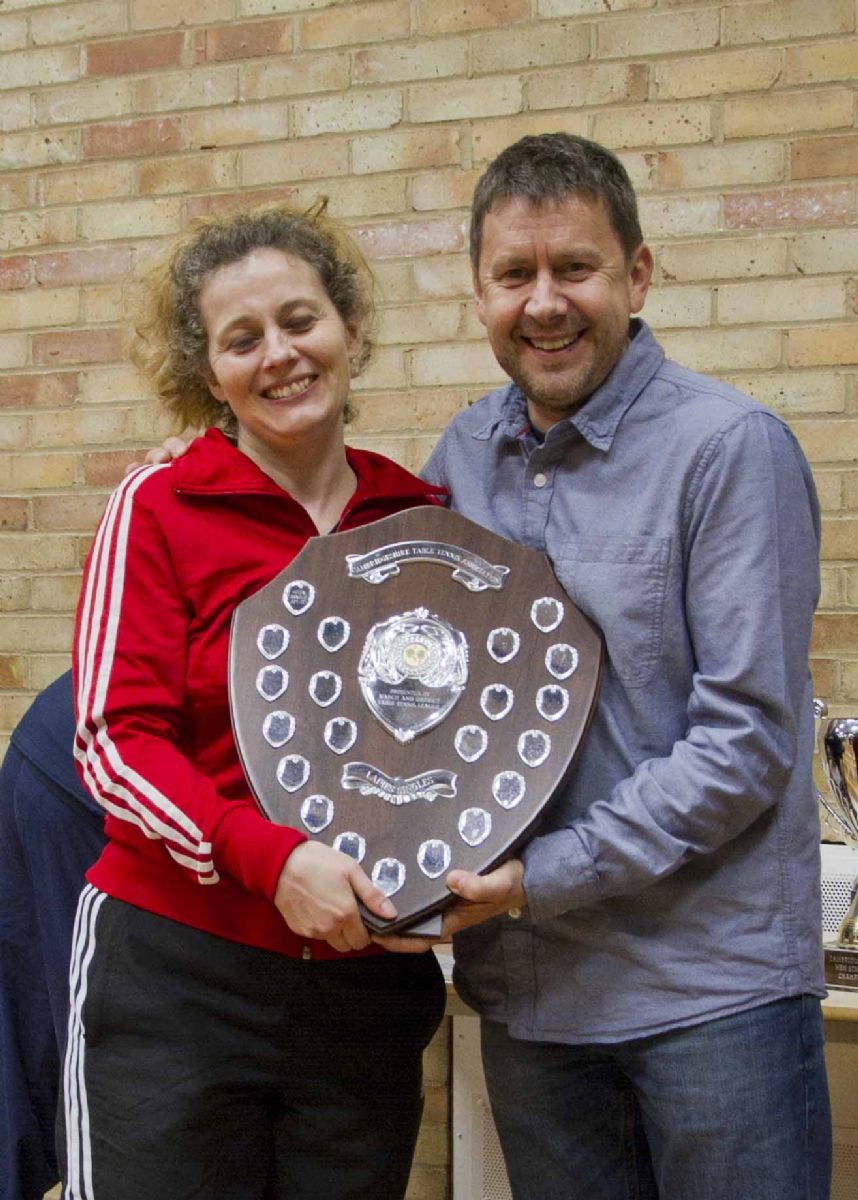 Ladies Singles Champion - Tracey Sambrook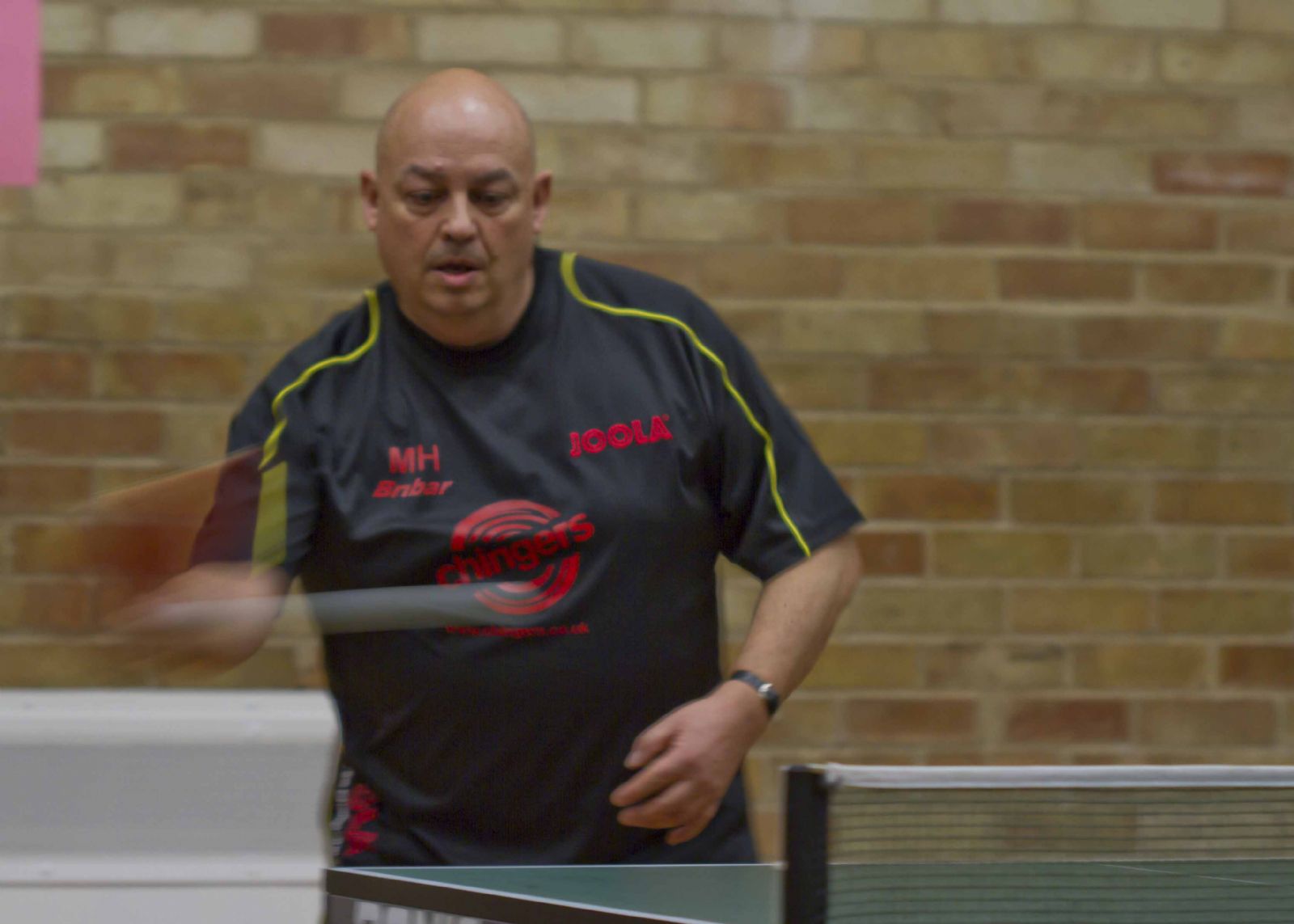 Veterens Winner - Mick Harper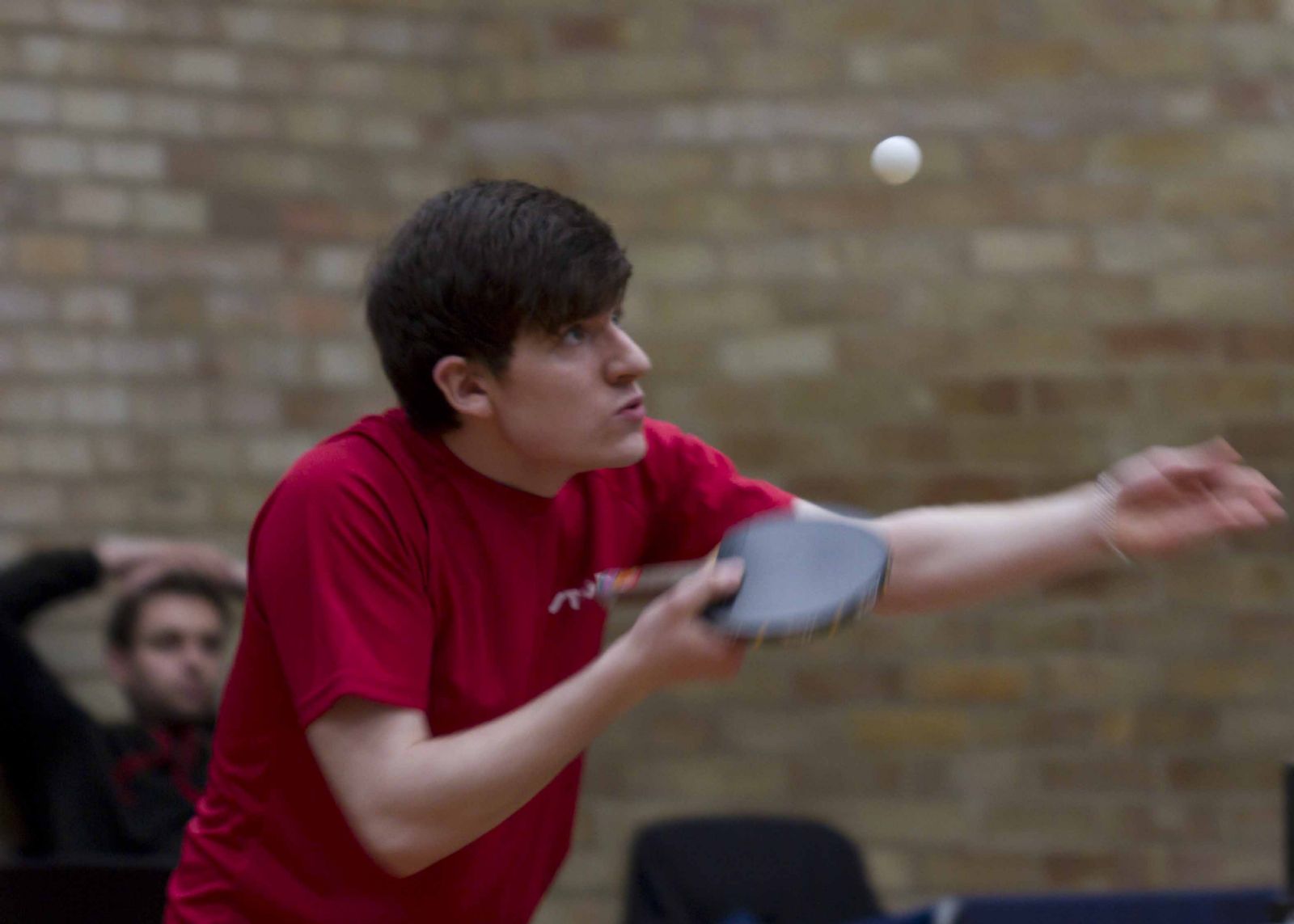 Constable Cup Winner - Sam Logue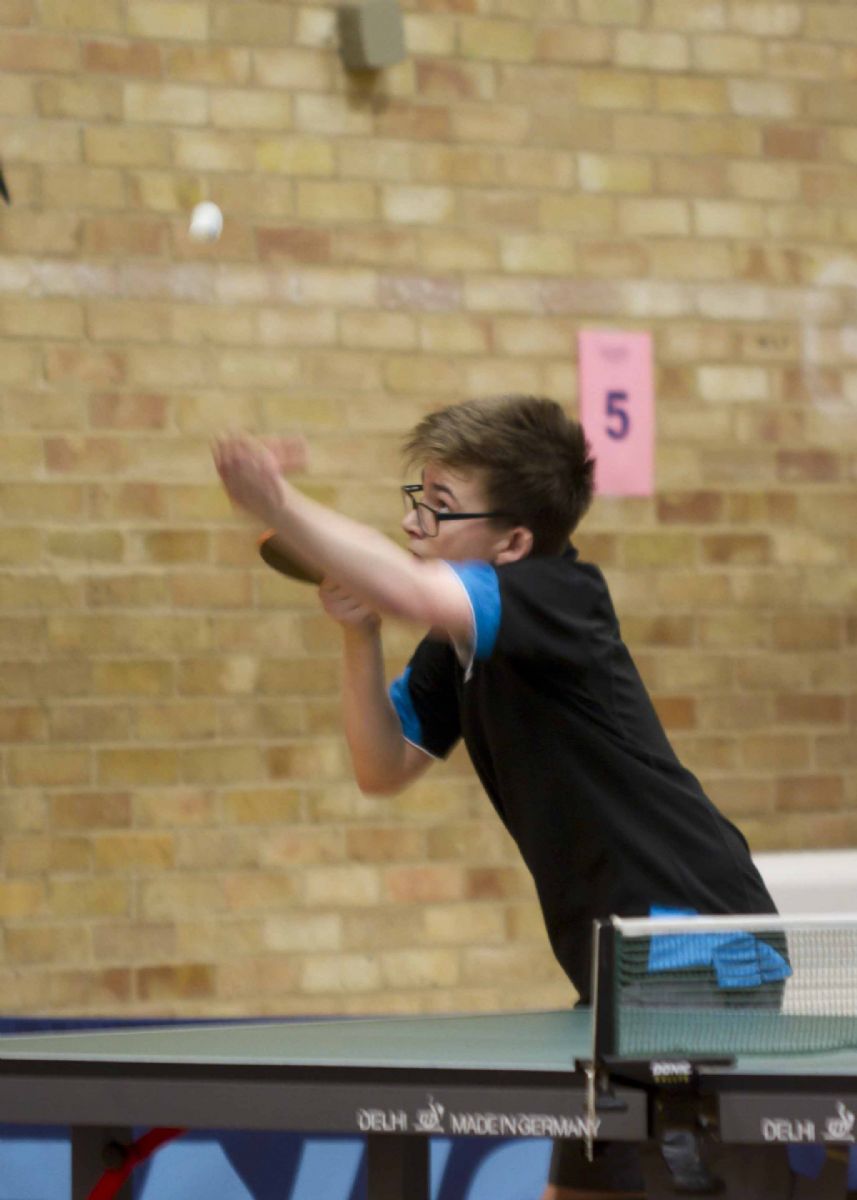 Adam Jepson - Junior Boys, Junior Doubles & Drawn Doubles Winner; Mixed Doubles Runner up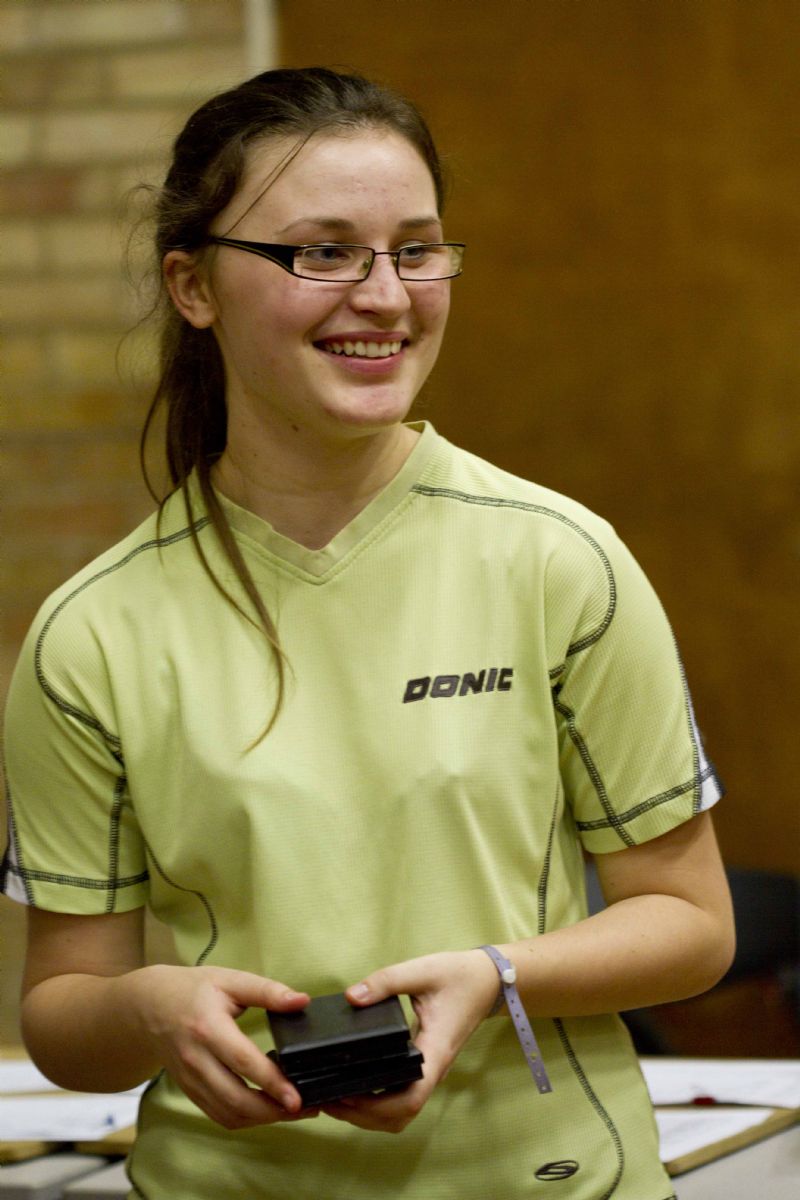 Keki Mistry Winner - Amy Catlin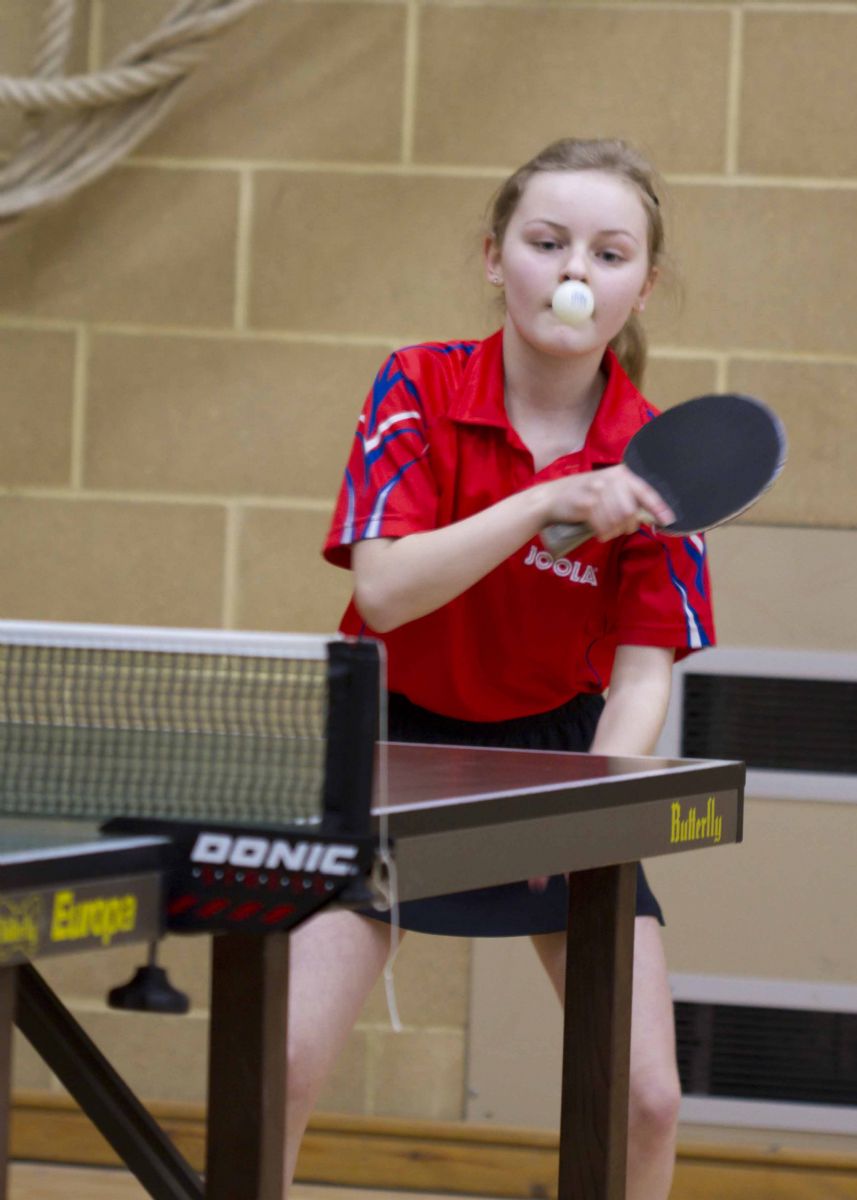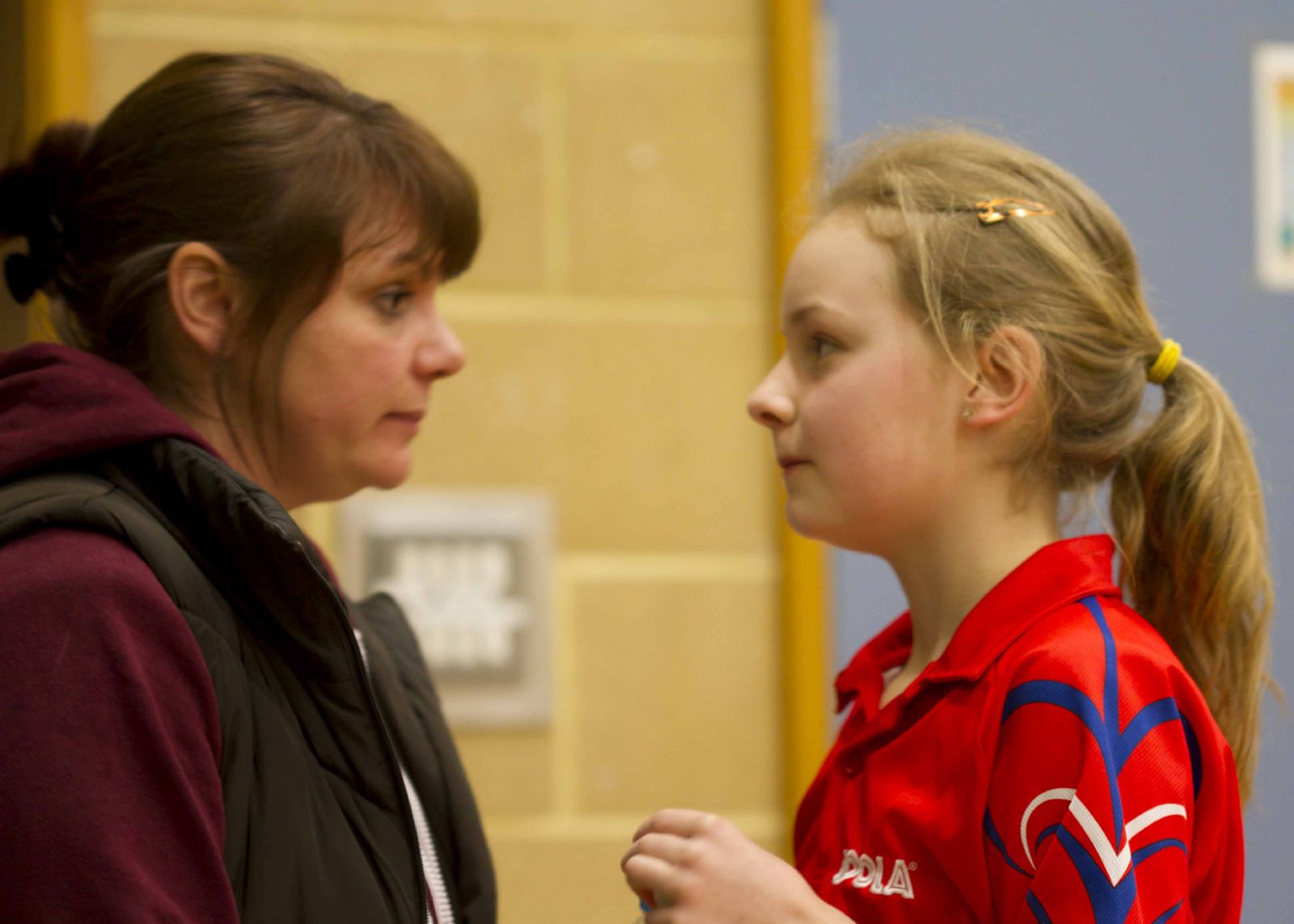 Charlotte Boston - Cadet Girls and Junior Girls Winner
Last Updated: