2016 Pat O'Bryne Memorial Hard Bat Tournament
Saturday 2nd April at St Neots TT Club
After a couple of "cry offs" on the morning of the event, nineteen players took their places in four groups.
With last season's winner Steven Gray being one of those that was unable to play, and last season's runner up Kevin Gray having to pull out during the group matches, it meant that there would be a surprise or two into the last eight of the main tournament.
Daniel Fielding made his way through the top half of the draw, overcoming Mick Harper in the quarter final. He met his St Neots team mate, Shaun Murray in the semi-final and found himself a leg and 20-16 down in the best of three games, but hit back to square the match at 1-1 and then led through most of the third, clinching his place in the final 21-18.
After not dropping a leg in the groups, Mark Mitchell continued his progress, defeating Val Kelly in the last eight, and another near faultless performance in an epic couple of legs with Dave Tiplady in the semis.
The final saw the all-out attack of Dan Fielding against the consistency and guile of Mark Mitchell.
The steadiness of Mitchell won the day, as despite some amazing winners from Fielding, he couldn't continually hit the ball past his opponent, going down 21-10, 21-9.

In the Plate competition, Nick Theobald made his way past Hugo Brown in the quarters, and a three leg win over Elaine Hanworth in the semi took him to the final.
Alan Smith from St Ives came past Dave Naylor and a 22-20 in the third win over James Nicholls saw him into the final.
Smith took the first leg 21-17, but after leading 10-6 in the second, Theobald clawed his way back to take the second 17-21. Theobald led for the majority of the final leg, but Smith achieved parity at 19-19, and returned a forehand smash with a block to take the lead 20-19.
Smith clinched the Plate title 21-19 after a tremendous last point, that neither wanted to lose.

Thanks to all of the players that took part in the event, to the St Neots for the use of their club, and once again to Val Parkes for her work in the organisation of the event.
Winner: Mark Mitchell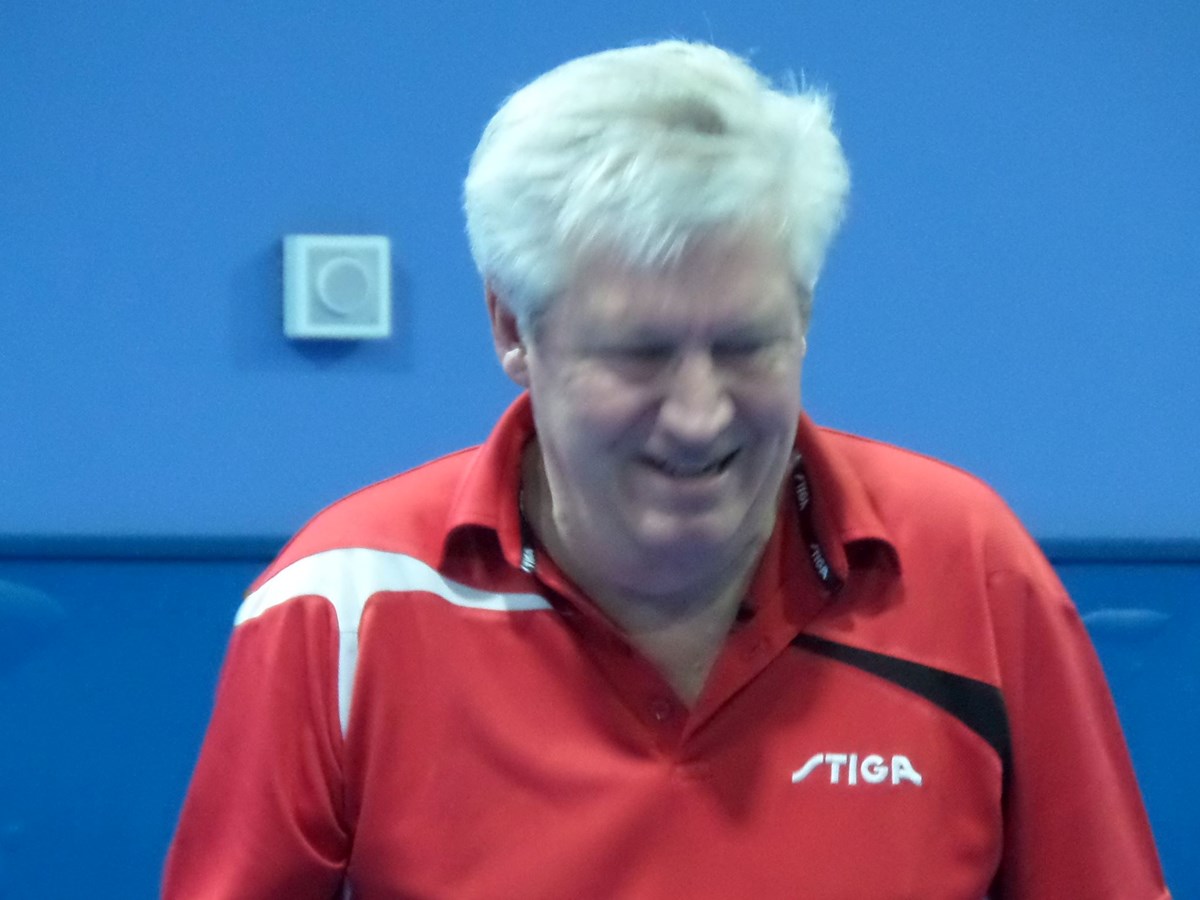 Alan Smith in action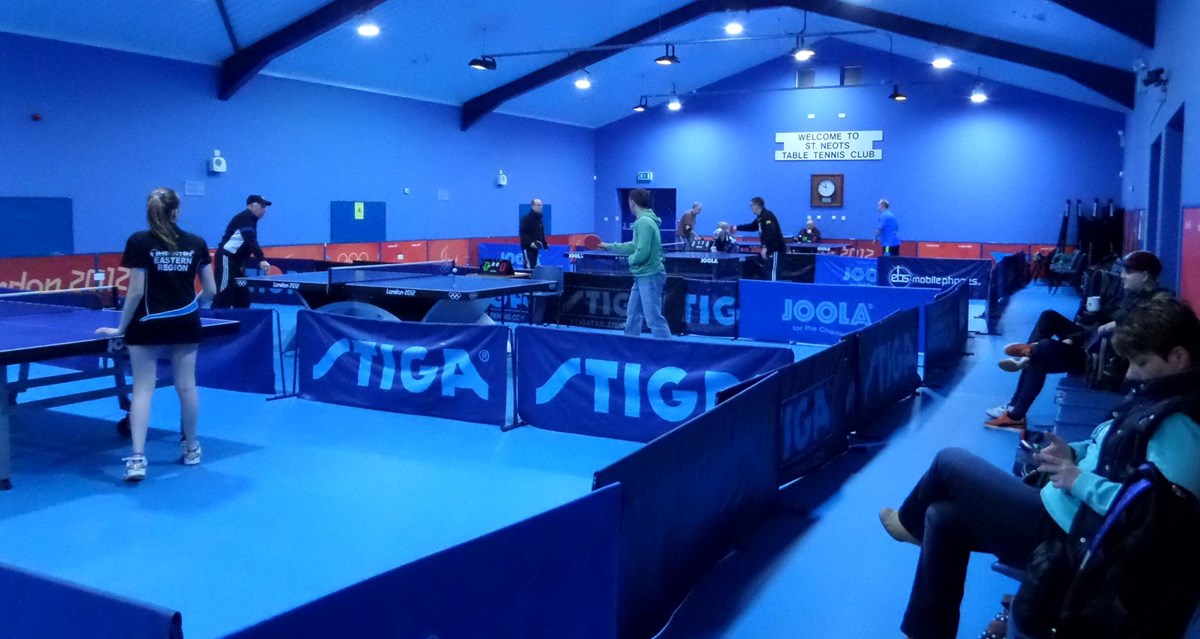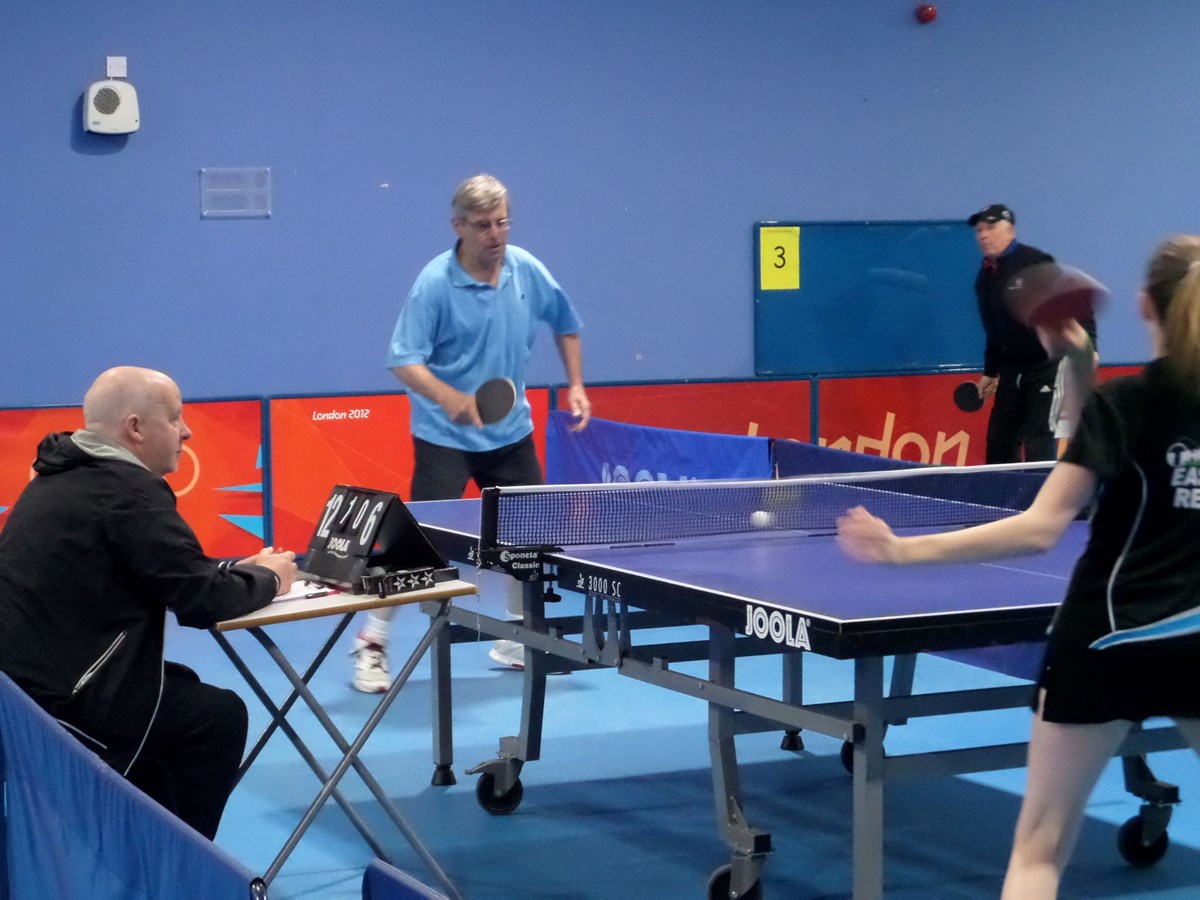 Last Updated: