New County Training Sessions starting in June
Somerset Table Tennis Academy
County Training starting June 3rd
Mondays, 6pm to 7.30pm for juniors and 7:30pm to 9pm for senior players
Blackbrook Sports and Leisure Centre, Taunton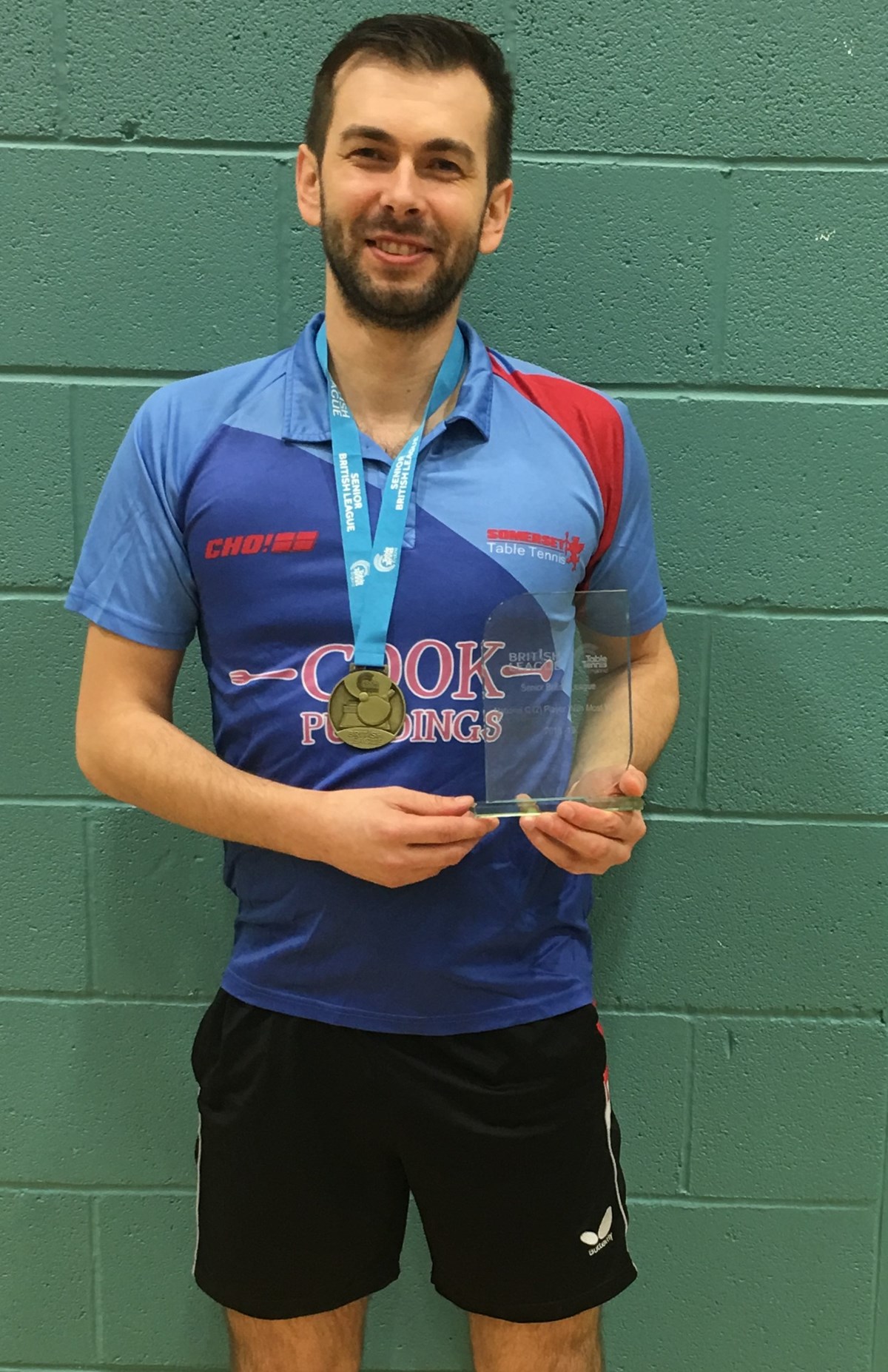 Lead Coach: Marcin Szram
· Fully qualified Table Tennis England coach
· Somerset County Head Coach
· Captain: Somerset County Senior Team
· Captain: Somerset Sabres, 2019 Table Tennis England Senior British League Champions

Somerset Table Tennis Academy coaching with Somerset's top senior player and county coach Marcin Szram.
Sessions for players who want to develop their game and take it to the next level. Intended to be in addition to regular coaching and training you take part in at a local club or school. If you're not part of a club, don't worry, you're still welcome to come along. The academy accepts players of all standards willing to work hard and learn.
Sessions start on Monday June 3rd. 6pm – 7.30pm for juniors, 7:30pm - 9pm for seniors. Please come in suitable sports attire with TT bat, towel and a drink.
Sessions cost £6.00. Spaces are limited so booking is essential, but very easy -just send a text message or email before coming: 07840 850639, stszramek@poczta.fm or facebook: https://www.facebook.com/SzramTableTennis/
There will be lots of opportunity to play competitively for those who would like to. Players will have the chance to enter county teams, the local league, the county closed tournaments, 1* and 2* competitions plus National Cadet and Junior Leagues and British League at all levels.
One to one lessons can be arranged by appointment.
Author:
Jos Kelly
via Somerset County Table Tennis Association
Article Published:
Last Updated: