Mike Yardley Cadet Trophy
"Mike Yardley Cadet Trophy" 2016
2016 finished on a high for Thwaites table tennis player Scott Barker. Early in the year he was an integral part of the Millom School under 16 team that won the Cumbria team title and progressed through the Zone Finals at Billingham. The team reached the Regional Finals held at Grantham, putting them into the top 16 teams in England.
Later in the year Scott represented the Barrow Junior team in the Lancashire and Cheshire league competition. He remained unbeaten in Division One and spearheaded the team to top spot and promotion to the Premier Division.
In the Barrow League's pre-Christmas tournament "The Championship of Ping Pong", Scott flew the flag for both Division Two and the Juniors as he reached the semi finals of the competition. He eventually lost to the eventual winner Jonny Lowes but on the way his victories included beating top Division One players Tony Whitehouse and Derek Harker.
As a result of his achievements on the table coupled with his off the table sportsmanship and attitude he was awarded the "Mike Yardley Cadet Trophy" for 2016. This is an annual award for the top under 15 player in the Barrow and Furness League.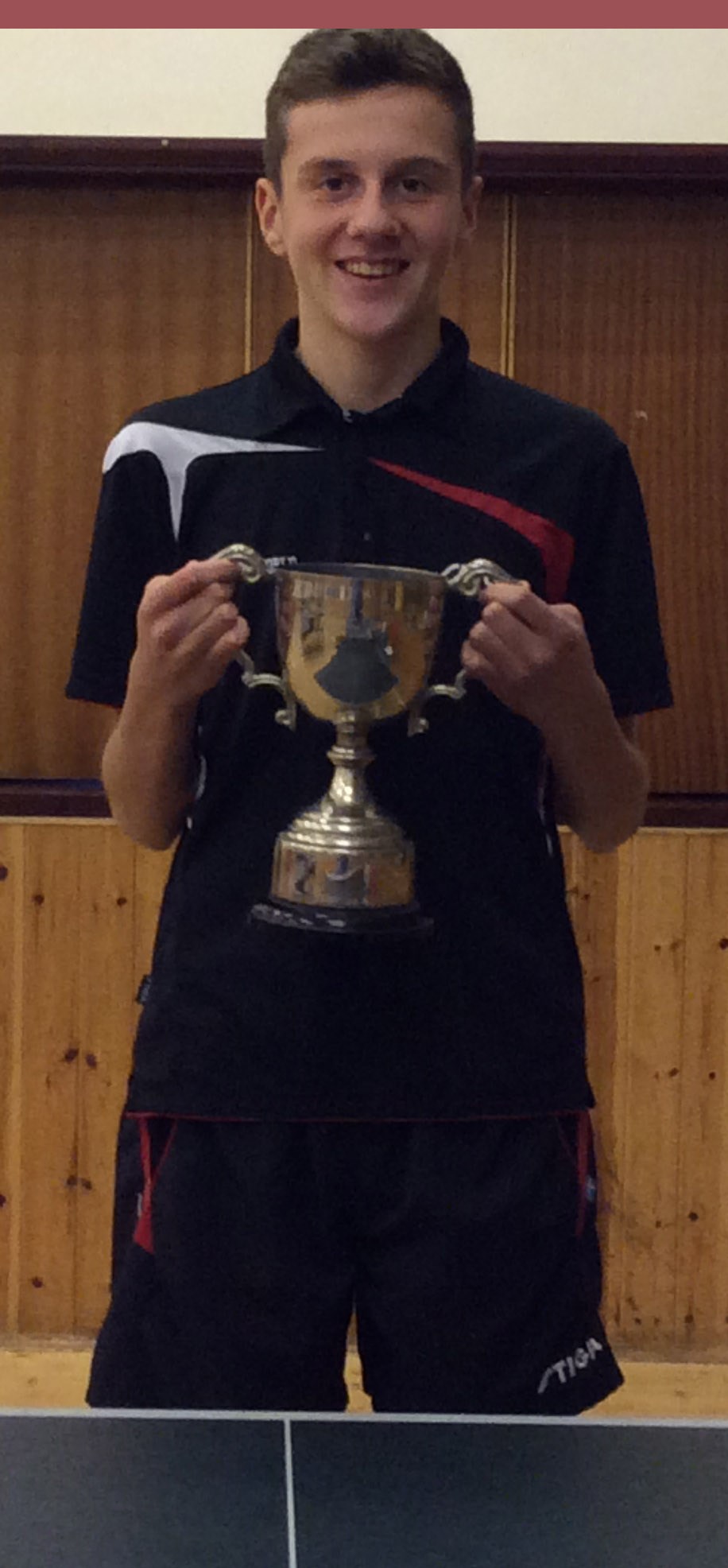 Author:
Matt OFlynn
via Barrow Table Tennis League
Article Published:
Last Updated: