World Transplant Games Report
Andrew Hook from the Millennium club returned from the recent World Transplant Games in Malaga with a table tennis singles bronze medal. The games which are held bi-annually took place in between 25th June – 2nd July, and bring together competitors from 55 different countries all of whom have had transplants, with the main aim being to promote organ donation across the world.
The GB & NI team contained 250 athletes all of whom are self-funded, and Hook competing in his 2nd World Games captained the table tennis squad.
He began the event competing in the men's 30-39 singles competition; the event in which he claimed bronze in Argentina 2015. It quickly became apparent though the competition this time was much stronger, when suffering a convincing defeat in his opening game against to Italian Marco Riga who was to go on and take the tile. However, Hook qualified from the group in 2nd place to secure a ¼ final spot.
After a long wait in very hot conditions Hook took on Turkey's Sahil Gasimov, who's awkward style caused problems early on. With the game finely poised at 1-1 Hook used all of his experience to slow the game down, and to the delight of the large number of British supporters ran out a convincing 3-1 winner to secure a semi-final spot and a bronze medal.
Another Italian was the semi-final opponent in the shape of Marco Corgnale, who had defeated the current champion & pre-tournament favourite from Iran in the group stages. Hook took a comfortable win in the 1st set with many powerful hits, but the Italian used all of his defensive skills to take the next 2. With the 4th set in the balance & Hook beginning to take control again a vital net cord allowed the Italian to gain the victory and a final place, and Hook happy with both his performance and securing another WTG medal.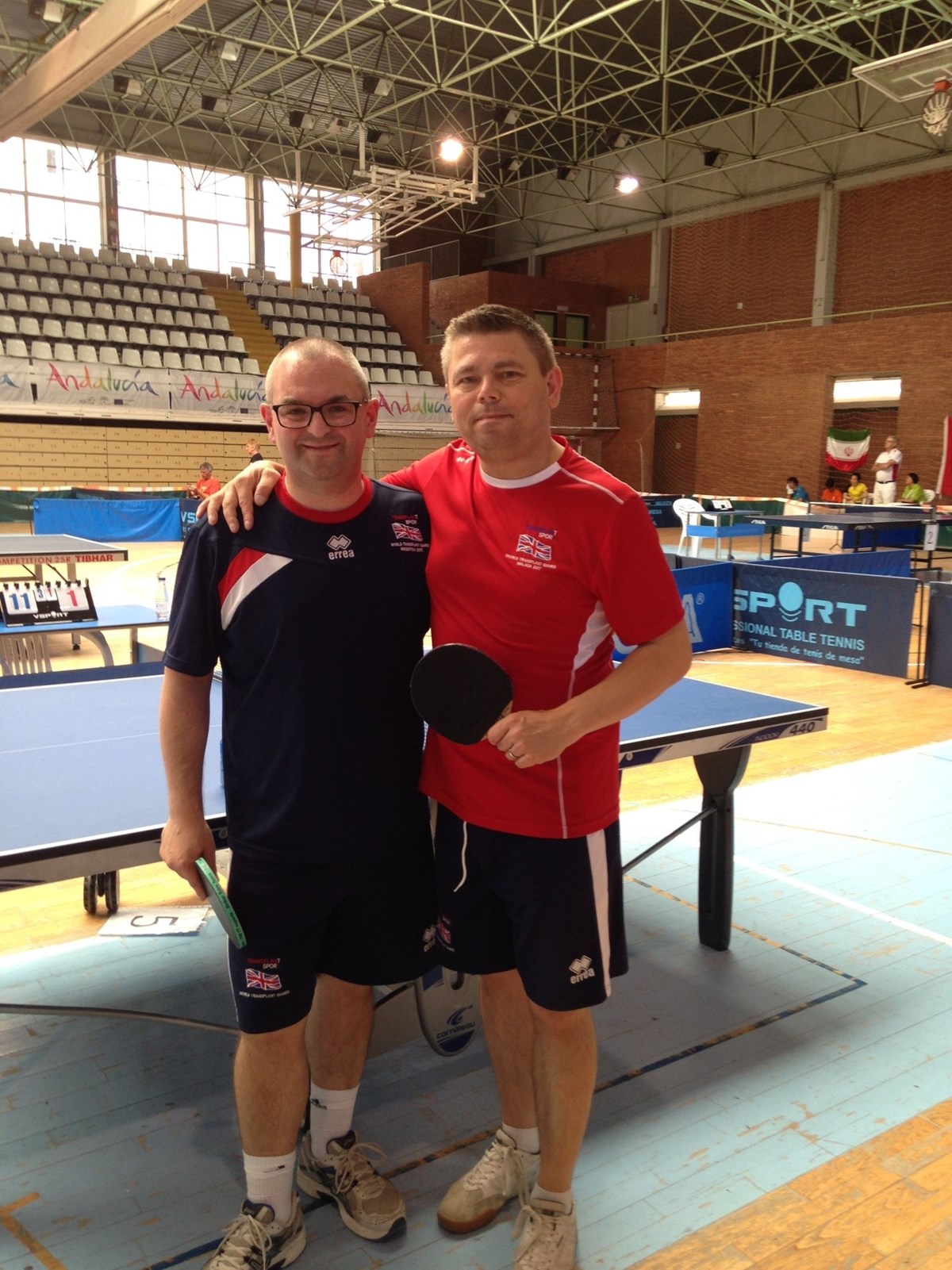 The following day saw the doubles events, with Hook teaming up with Matt Rogers in 30-49 men's doubles. Despite a defeat against the ever powerful and eventual winners from Iran, wins against pairings from USA, Thailand & Turkey saw them progress to the ¼ finals. Here they took on Toth Atila & Kolka Zoi from Hungary, and despite taking the 1st set, they lost a tight 4 set game to dash their hopes of another medal.
In the mixed doubles Hook was paired with the inexperienced Lucy Bowskill, and despite a win over Thailand, close defeats to pairs from Sweden, Poland, and fellow Brits Terry Wright & Melissa Slaney saw them eliminated at the group stages.
The GB&NI Ireland team convincingly topped the medal table securing 332 medals, with the table tennis team contributing 3 gold, 2 silver and 6 bronze to the total.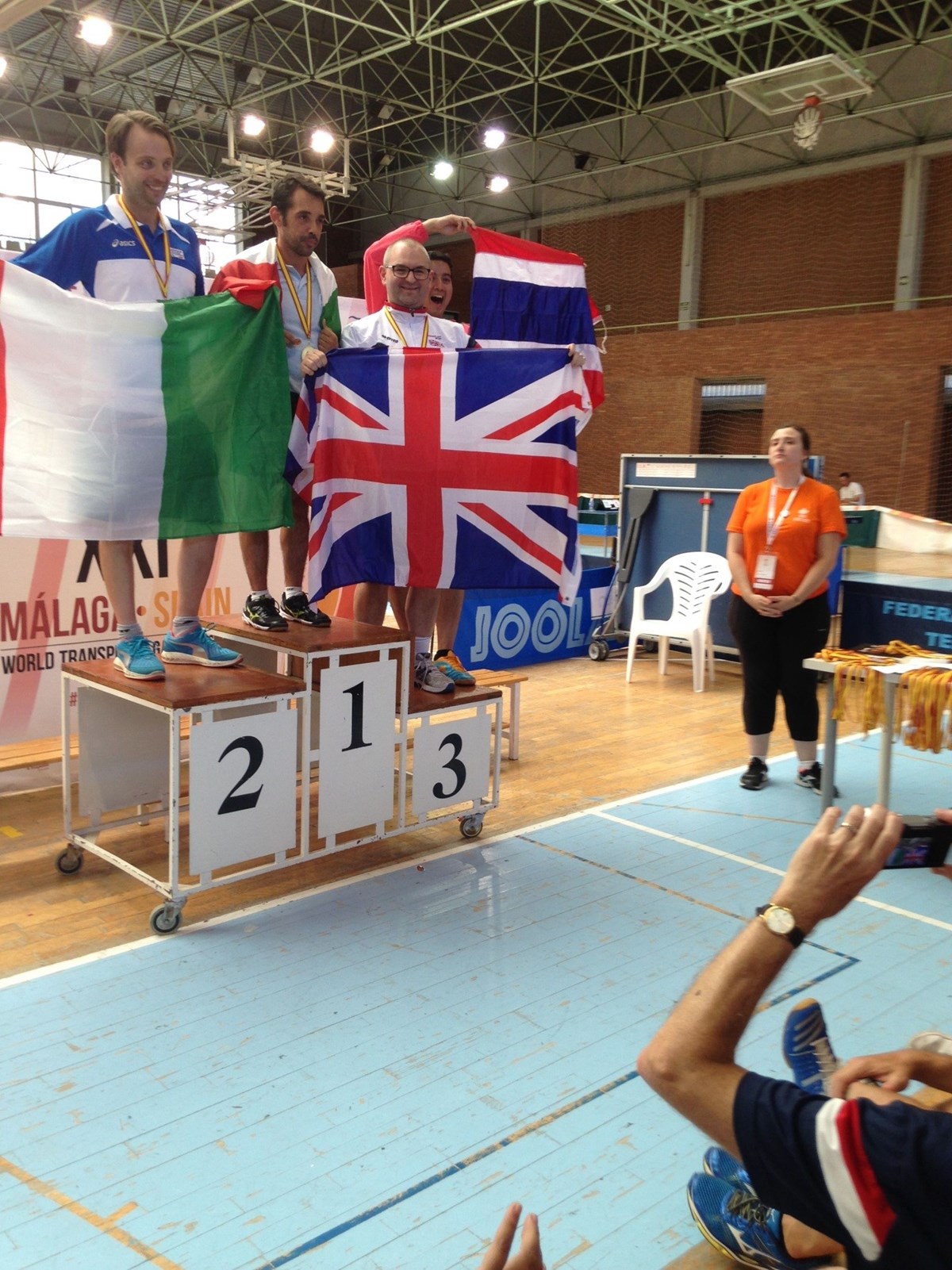 Author:
Christian Ward
via Banbury Table Tennis League
Article Published:
Last Updated: