Below you can find fixture list for the LEAGUE CUP Quarter Finals. If your team is not listed that means you've already been eliminated from the League Cup. It is proposed to try to play these fixtures in week commencing 24th February or any time that suits you team prior to end of March. Semi-finals are due to be played week commencing 6th of April.
Reminder: Rules for the League Cup, including player eligibility, mode of play etc are to be found on the website (click here). If you have any problems or a clarifications is required, please contact Chris Davenport.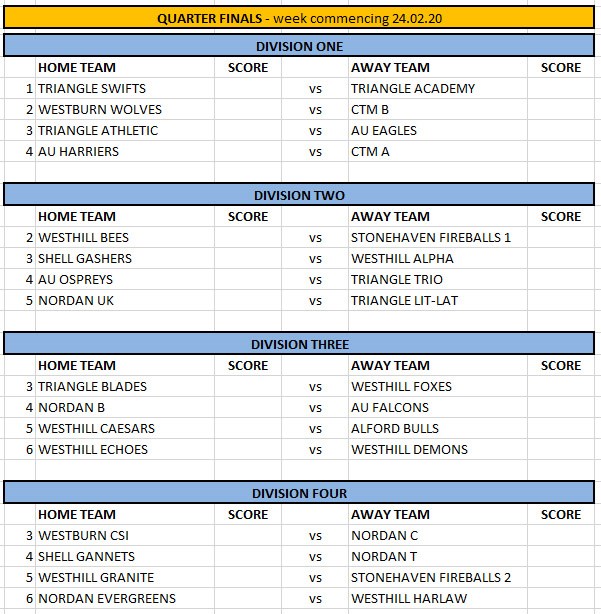 For those who are interested below are the results from the Preliminary Rounds of the League Cup, showing the results leading to eliminations so that we ended up with 8 teams from each division for the Quarter-Finals.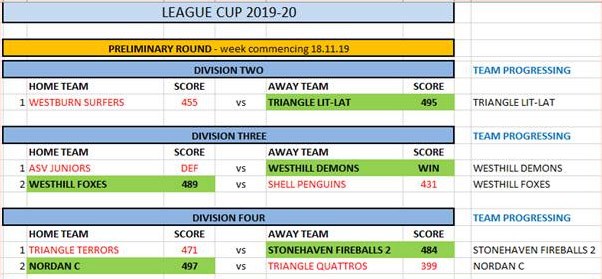 Last Updated: